Mercedes To Launch S500 Plug-In Hybrid In India
Mercedes-Benz is planning to launch the S500 Plug-In Hybrid in India and this luxo barge, that provides great performance and efficiency, will compete with the BMW 7-Series ActiveHybrid.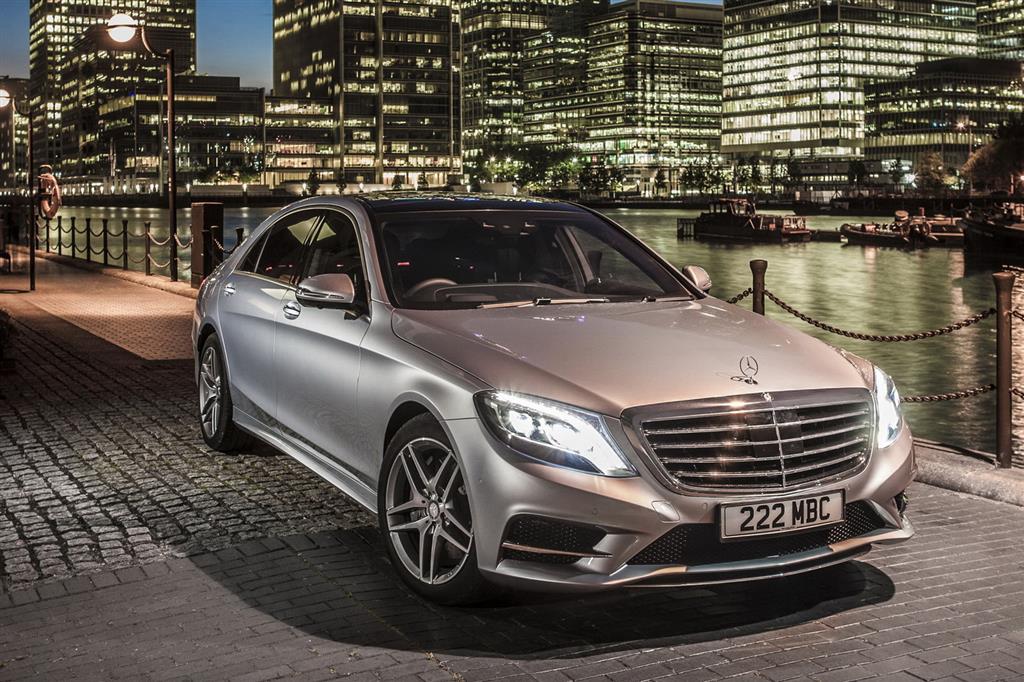 You read it first on MotorBeam. Mercedes-Benz currently sells the S500 petrol and S350 CDI variants of the W222 S-Class in the Indian market. The German automaker is now set to increase the product line-up by introducing one more variant of the S-Class, i.e. the S500 Plug-In Hybrid. Yes, Mercedes will be launching a petrol-electric hybrid in India. Now people will wonder who is actually going to buy such a model. The fact is that after the price gap between petrol and diesel has lessened, petrol vehicles are getting more preference by buyers, especially those who don't have a high daily usage.
So coming back to the vehicle, the Mercedes S-Class S500 Plug-In Hybrid is powered by a 3.5-litre V6 petrol engine and a separate electric motor that produces 114 HP of power. The electric motor gets its power from a huge lithium-ion battery pack that has been placed in the boot. Mercedes claims that the vehicle can run up to 20 miles on electric power alone while returning a claimed mileage of 35.71 km/l, it emits just 65 g of CO2 per km.
Charging the battery consumes approximately two hours when connected to a wallbox and between three-four hours when connected to mains via a socket in the rear bumper. The Mercedes S500 Plug-In comes with four driving modes to choose from – E-mode (only electric power), E-save (uses a small amount of battery charge), Charge (charges the battery while you drive) and Hybrid which is the default mode.
The S Hybrid also comes with loads of technology packed in. The vehicle has the ability to use local topography to its advantage where for example the vehicle uses electric power to climb up a hill and then recharges the battery on its way down. The sedan's accelerator pedal also gets haptic feedback where the pedal produces a series of pulses to let the driver know when to take his foot off the gas. It also comes with a cool smartphone application which allows you to set the AC temperature before you get into the car. The application also displays the current battery charge.
The Mercedes S500 Plug-In Hybrid offers a great blend of technology and economy without compromising on performance. It is a good package for someone who might fancy having a hybrid vehicle. It will be priced considerably higher than the regular S350 CDI and S500 models. The vehicle will compete with the recently-launched BMW 7-Series ActiveHybrid. The ActiveHybrid costs Rs. 1.35 crore and we can expect the S500 Plug-In to cost Rs. 1.40 crores (all prices ex-showroom, Delhi).