MG Gloster Is Set For Facelift Not Long After Market Launch
The MG Gloster facelift was spied in Karnataka
The MG Gloster facelift has been spied on-road testing in the country recently. The Chinese-owned car brand has got down to work to try and improve the vehicle not long after its market launch.
In India, the premium SUV was introduced only 16 months ago and despite the Ford Endeavour not blocking its way any longer, the Gloster could not get close to the segment leader, the Toyota Fortuner.
Put simply, when the Fortuner found 1827 new homes in December 2021, the Gloster found 108. In January 2022, Fortuner's sales stood at 811, while MG delivered 143 units of its flagship car to customers in India.
Despite the fact that it outclasses the Toyota SUV in terms of features, customers have stuck to the model they know is reliable and this has forced MG to give its premium SUV a refresh shortly after its launch.
The MG Gloster facelift was spotted in Belgaum by MotorBeamer Nikhil Patil and it had the pre-facelift model riding in front of and next to it.
Since the car is completely camouflaged, not many details are visible. But, it is clear that the LED tail lamps of the Gloster will be revised. The tailgate and the bumper do not seem to have been altered.
No images of the car's front are available for now. However, MG is expected to have changed the LED lights, tweaked the radiator grille and the bumper of the car. It is not known if the wheels will be changed for a different design.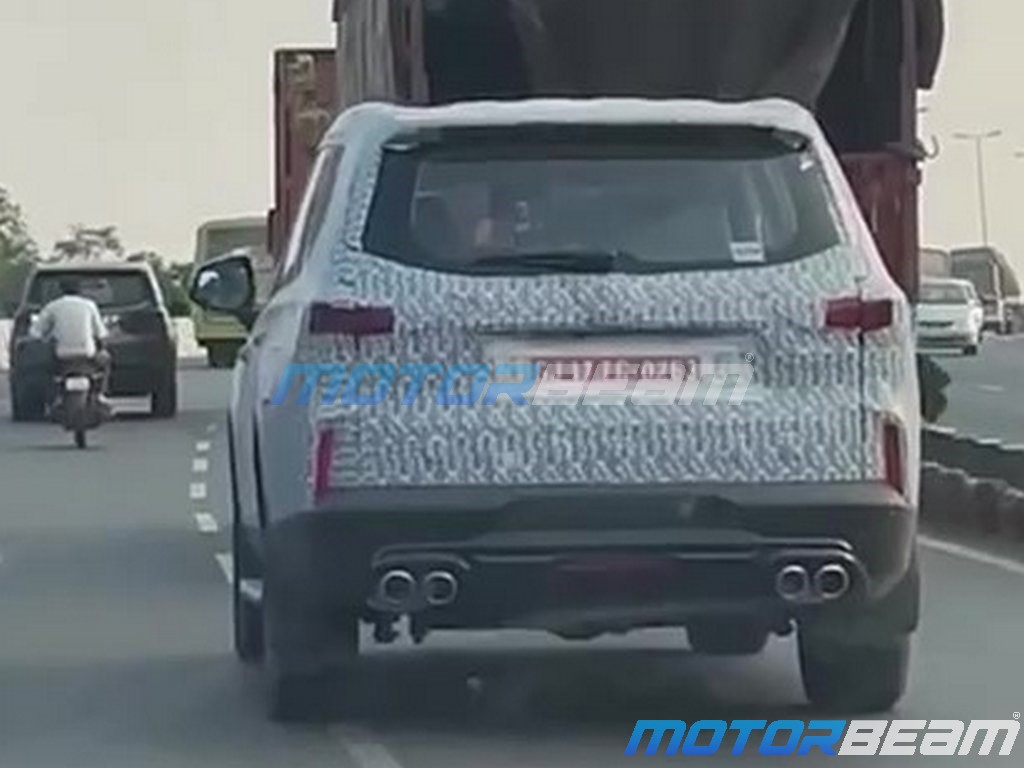 Inside, it is hard to imagine what MG could change when it comes to the equipment list, since the SUV can be had with a 12.3-inch touchscreen, panoramic sunroof, ambient lighting, connected car features and more.
The leatherette upholstery should be changed though, but the whole host of safety features, including the Advanced Driver-Assistance System (ADAS), will likely be unchanged.
Similarly, the 2.0-litre diesel engine options – 163 PS and 375 Nm (2-wheel drive); 218 PS and 480 Nm (4-wheel drive) – and 8-speed automatic gearbox along with the suspension and brakes will stay as is.
MG should unveil the facelifted Gloster soon in India and the car should cost more than the current model that is priced between Rs. 31 lakhs and Rs. 39 lakhs (ex-showroom).