MG One Midsize SUV Debuts With Firm's New Design Language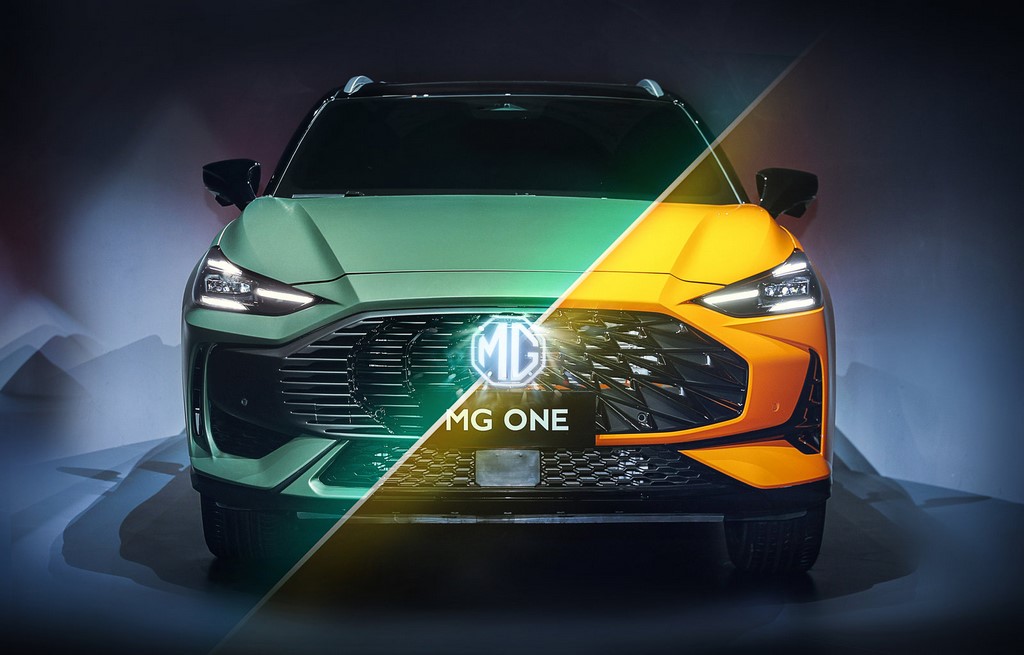 Set to go on sale globally by the year end, the MG One is unlikely to come to India
MG has officially revealed its new midsize SUV, the 'One', that sports the brand's fresh design language and introduces a new architecture.
The crossover which comes with rather interesting styling will be offered in 2 exterior versions called 'Fashionable' and 'Sporty'.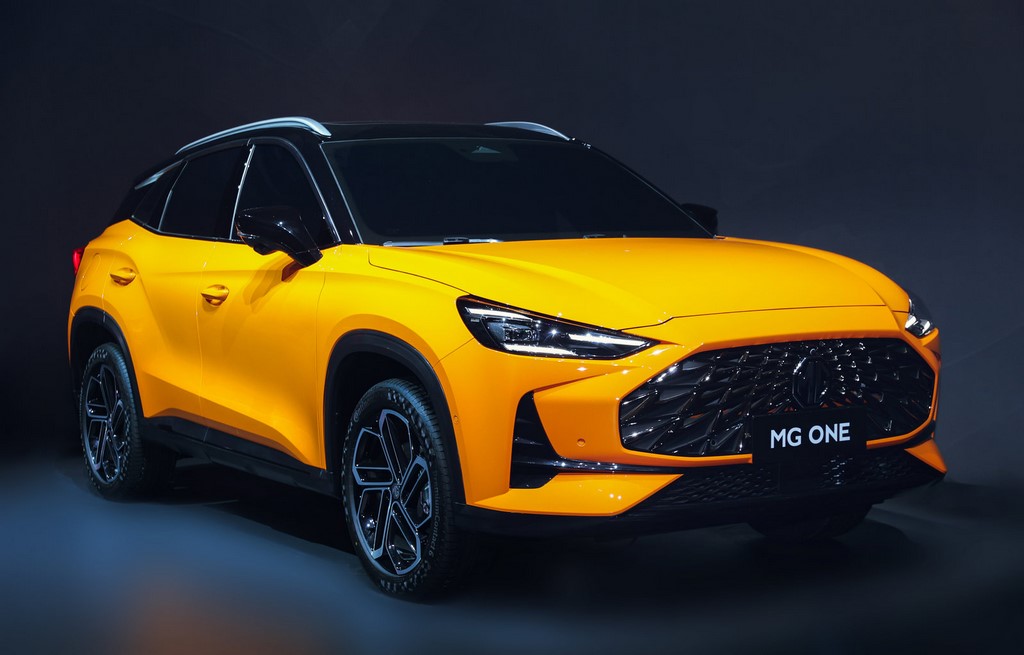 Although the overall styling of both models are mostly the same, they do get differently designed radiator grille, distinct paint schemes and of course, dissimilar wheels.
As per its name, the MG One Fashionable variant is more stylish and features a tungsten steel electroplated grille, sporty bumper, an interesting set of alloy wheels and is painted in Bubble Orange.
Whereas, the MG One Sporty, seen in the Wilderness Green colour, has a slightly larger and segmented gunmetal grey grille with horizontal slats. The bumper is also different and has side air vents too.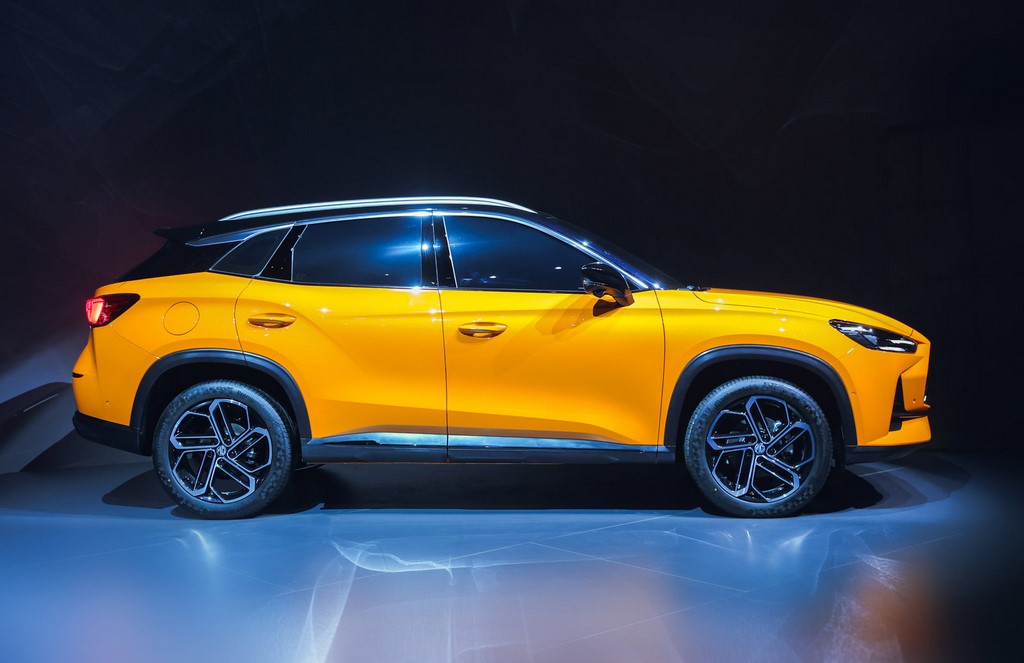 While both versions of the midsize SUV get the same front air dam and skid plate setup, the Sporty has rather conventional wheels.
At the rear, the crossover features split LED tail lights, a Lexus-like boot lid and a bumper that houses a large skid plate and twin exhaust outlets.
The carmaker has not disclosed the vehicle's interior design, nor has it given any details about its specifications. But, MG Motor does say the One is based on its new SIGMA architecture.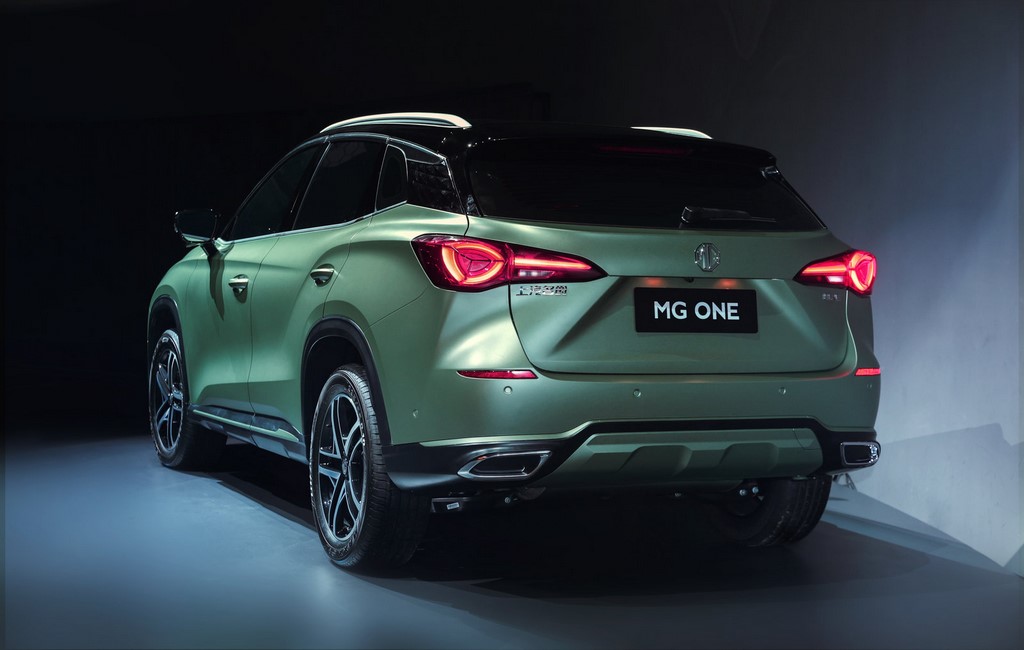 SIGMA can also be used to create cars of body styles such as hatchback, notchback, off-roader, SUV and sports car, and provides interior space efficiency of up to 70 percent.
It can also accommodate new generation hybrid powertrains and, says MG, empowers the One with powerful chip technology, an active digital ecosystem, advanced electric architecture, and hardcore software technology.