Mini Mahindra Bolero Sub 4-Metre SUV Launch In 2016
Another SUV is in line from Mahindra. The company's fourth compact SUV will be a smaller version of its famous Bolero. The SUV, nicknamed the mini-Bolero will be 170 mm shorter than the actual car to fit into the sub-four metre category.
A new compact SUV based on the Bolero seems to be in the pipeline. The SUV will be a sliced version of Mahindra's famous Bolero. What many are calling the mini Mahindra Bolero, will have a good 170 mm shaved off its bigger sibling. The car will be the fourth in the company's line up of compact SUVs among the TUV300, KUV100 and NuvoSport.
While the wheelbase remains the same, the company has sliced the front and rear overhangs of the Bolero, to achieve the sub 4-metre goal. The vehicle will also share most of its body panels with the Bolero and will be available as a 7-seater. The front of the car has undergone little changes. The front bumper, which has been camouflaged, might be carrying a new design. The rear also remains more less the same, with minor tweaks here and there.
On the interior front, the new Mahindra SUV is expected to get the same utilitarian dashboard from the Bolero. The seats however, will have to be modified to make better use of the compact dimensions. The third row of seats, will be jump seats, similar to those found in the NuvoSport and TUV300.
The biggest change however, comes under the hood. The mini Mahindra Bolero will be powered by the 1.5-litre mHawk diesel engine found in the TUV300 and NuvoSport. The engine will also be detuned to give better fuel economy, and will end up making around 68 HP of power. The figure is still higher than the larger 2.5-litre unit powering the Bolero. The performance thus, will be better due to the modern engine, and the lower kerb weight.
The mini Mahindra Bolero is expected to be launched by this festive season, and will try to capture the modern consumers. However, the SUV could suffer from the sheer amount of products that Mahindra currently have in the same segment. It will all come down to how Mahindra price the mini Bolero.
Mini Mahindra Bolero
– Mahindra will be introducing yet another compact SUV in our market
– Nicknamed the mini Bolero, the SUV will be a sliced version of the famous Bolero
– The mini Bolero will be powered by the 1.5-litre mHawk engine
– The SUV is expected to launch by August this year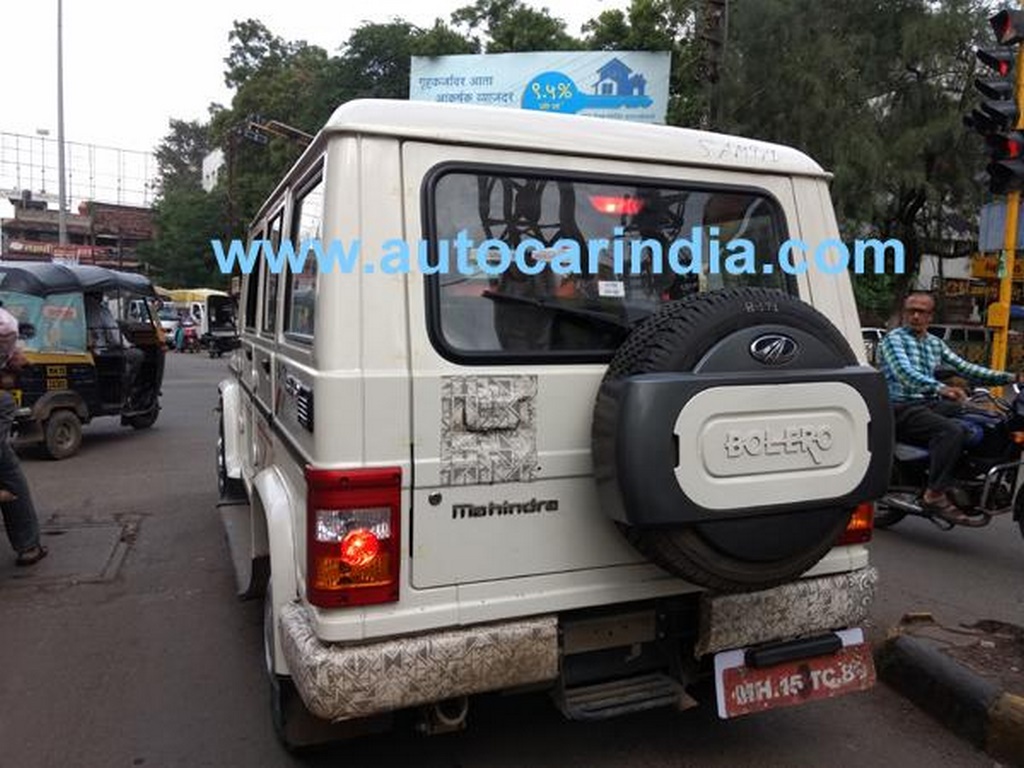 Source – AutocarIndia.com