Mahindra World SUV Is A Stunner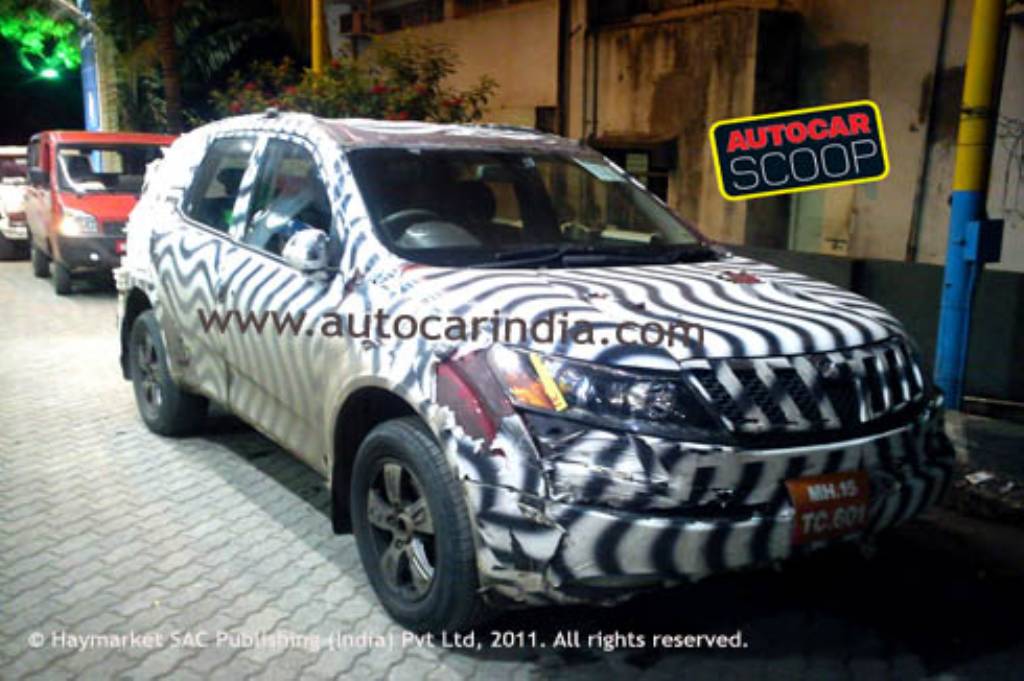 The Rs. 12 lakh SUV segment is going to see some heat very soon. With Force announcing the One SUV, Mahindra was quick to remove some camouflage from its upcoming W201 World SUV. What emerged shocked us all, a stunning looking SUV, having very handsome proportions. Mahindra is not known for designing beautiful looking cars, with their focus always revolving around muscular and macho. However things have certainly changed for the better with the W201 which looks like a Mitsubishi Outlander from the front. The proportions are very soft roader like, which is sure to please the mass market. Features on the W201 would include ABS, 6-airbags, voice commands, traction control, hill assist and cruise control to name a few.
But what is beauty if its not skin deep and this Mahindra utilizes a new monocoque construction. The engine is transversely mounted and the W201 will sport a front-wheel drive layout, with a 4-wheel drive being available later on. The 2.2 liter mHawk motor will power this new Mahindra which produces 140 PS and 320 Nm of torque. A new transaxle (which has been build ground up) and an all new cable operated 6-speed gearbox will ensure smoothness in the drive of the W201 . If the interior quality is good, then Mahindra has the perfect vehicle to transform the company into a global player. A lot of effort has gone into the W201 and if Mahindra prices it around Rs. 12-14 lakhs, they sure have got a winner on their hands.
Source – ACI