Modern Fiat 500 Turns Five!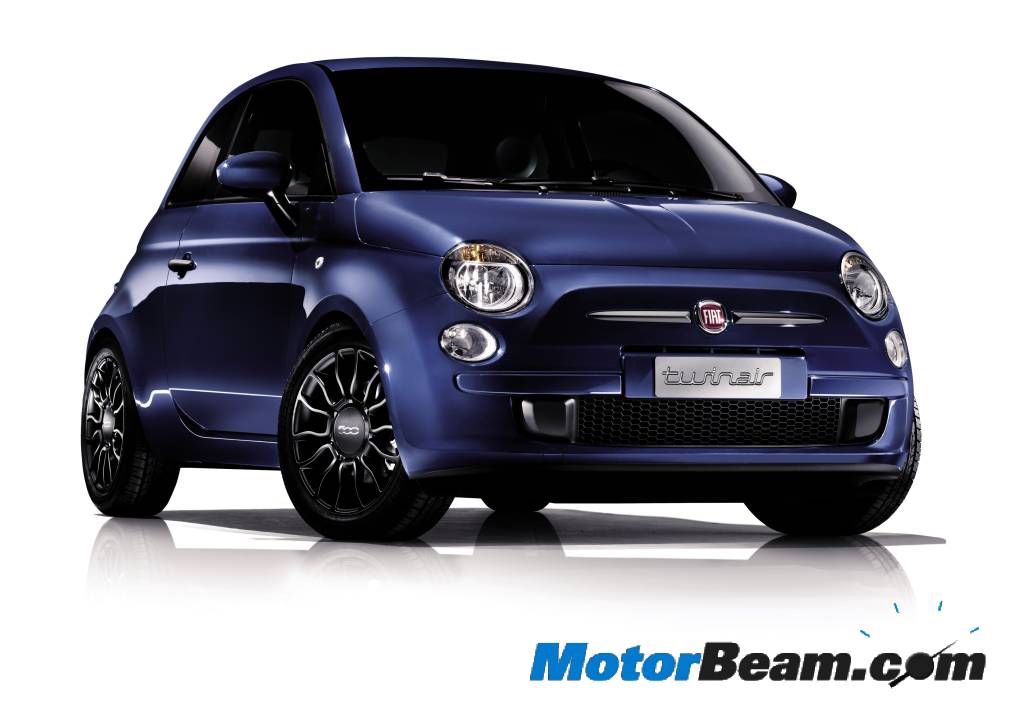 It's the fifth happy birthday for Fiat's cute 500 series. What can be safely termed as the Italian brand's rescue vehicle, Fiat has announced a special birthday edition of the 500 and the 500c. The youngie will be called 'Happy Birthday'! The celebration has been announced so far only by Fiat's German side though. The Birthday edition will offer newer styling like vintage style wheel covers and white finish for the door mirrors and the roof antenna, a bespoke key fob and two exclusive colors for this edition.
While standard features such as Air conditioning, electrically adjustable and heated door mirrors, electric windows, chrome trim and an MP3 / CD-Radio will all still be there, the buyers can now choose between two petrol engines, a 1.2-liter four-cylinder with 68hp (69PS) and the 0.9-liter turbocharged two-cylinder TwinAir rated at 84hp (85PS). Fiat Germany plans to sell just 555 of these and other European markets are expected to follow suit. Prices will start from €12,900 (Rs. 8.85 lakhs) for the hardtop model and €15,400 (Rs. 10.56 lakhs) for the open-top version.
While the Fiat 500 has been going great guns in the European market, the car has met with little or no success in India. Fiat launched the 500 hatchback at Rs. 17 lakhs (on-road price, Mumbai) as a brand building tool. The company had to withdraw the product due to extremely poor sales. Fiat recently expanded the 500 family with the launch of the 500L MPV and plans to launch the 500X, which is a crossover based on the Fiat 500.
– Rohit Nair