Modified Fiat PadMINI: Sacrilege Or Ingenious?
A classic Fiat Padmini has been turned into a PadMINI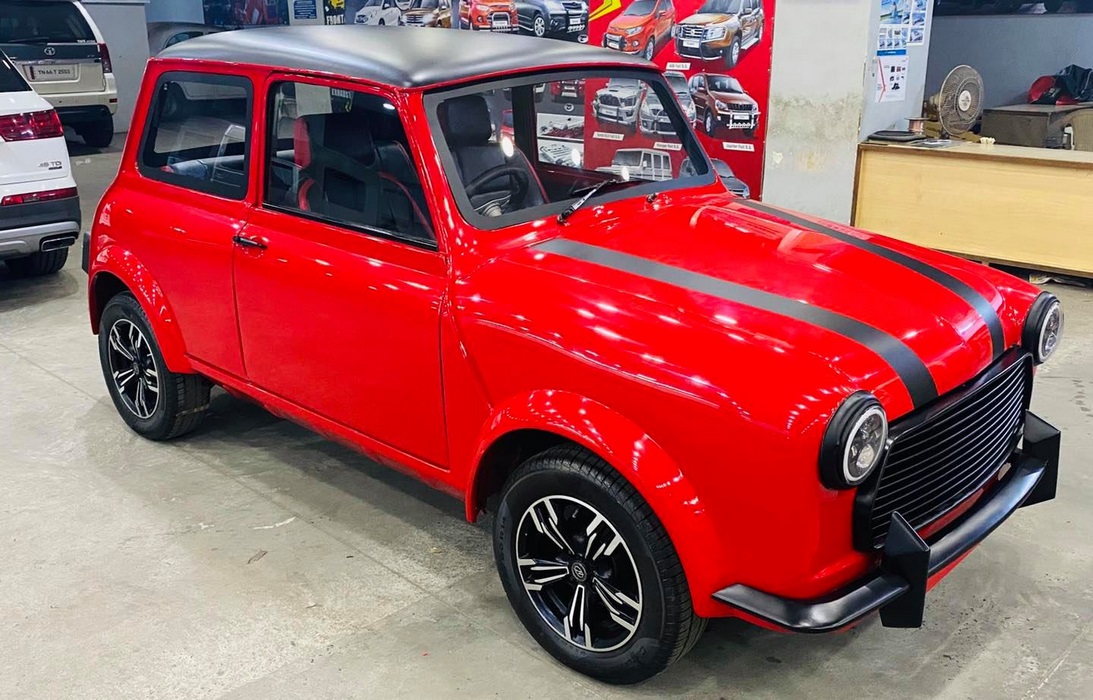 The Fiat Padmini is an icon in India and modifying one is close to sacrilege. However, one owner from Kerala wanted a bit more out of his old horse. Thus, he has created the Fiat PadMINI, a Fiat made to look like the Rover MINI.
Coimbatore-based Sun Enterprises did the job for around Rs. 8 lakhs (estimated) and what a conversion it is!
The whole car was stripped down to its bare metal, various sections were cut to change the 3-box design into a 2-door.
In came the wide arches, handcrafted body panels and the rear hatch that opens downward. The rear windows are fixed in place. Then it was painted in a shade of vivid red. There are black bonnet stripes too.
Although the cars are not related, the Padmini has been painstakingly made to look like MINI's of old. Look at it from 20 feet and anybody could mistake it for an old Rover MINI.
However, there are modern touches on the car. The headlights are projector lamps with LED DRLs and the rear lamps are LED as well.
Tyres are shod on modern alloys and the whole car comes with blacked out trim. There are no chrome bits anywhere. Even the roof is black and so is the radiator grille.
Inside, the red and black theme continues, with the seats, door panels, rooflining, all following the colour scheme. Power steering has been fitted as well.
Modified Fiat PadMINI
The car from Kerela was transformed from Padmini to PadMINI
Gets a complete overhaul both on the outside and inside
Fiat PadMINI is a strict 2-door car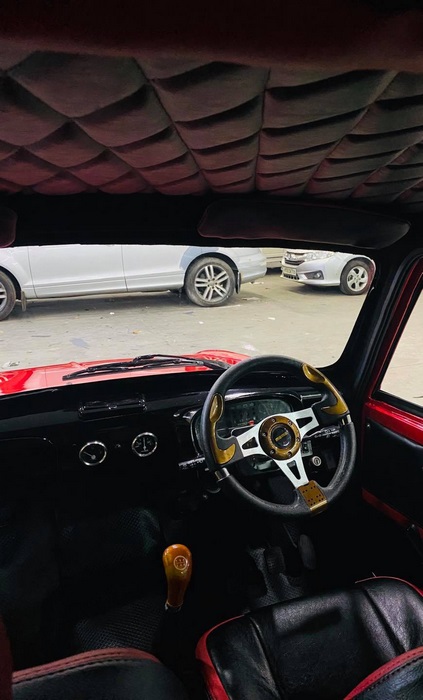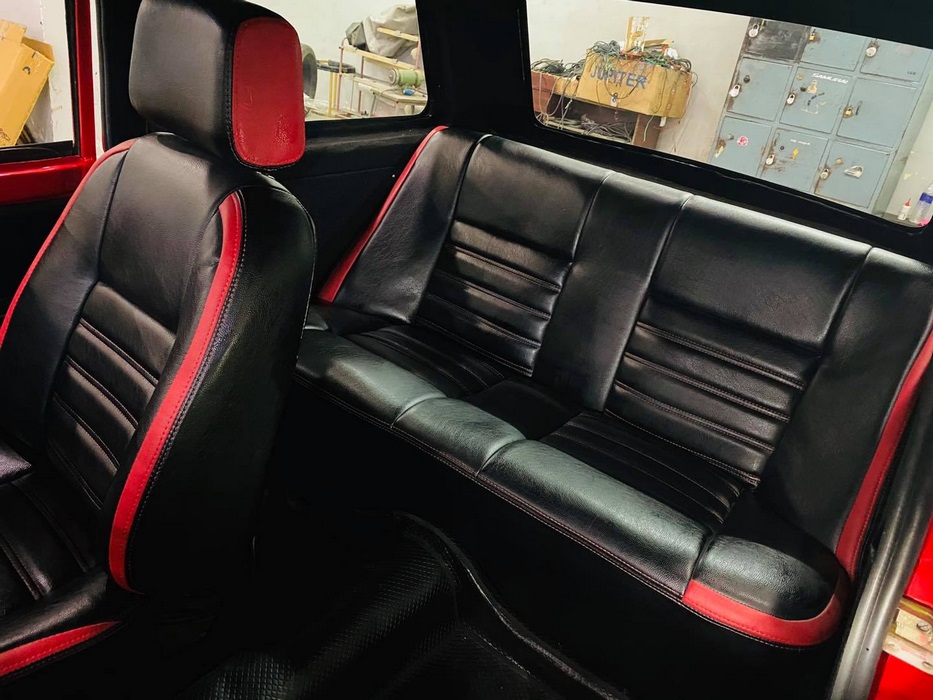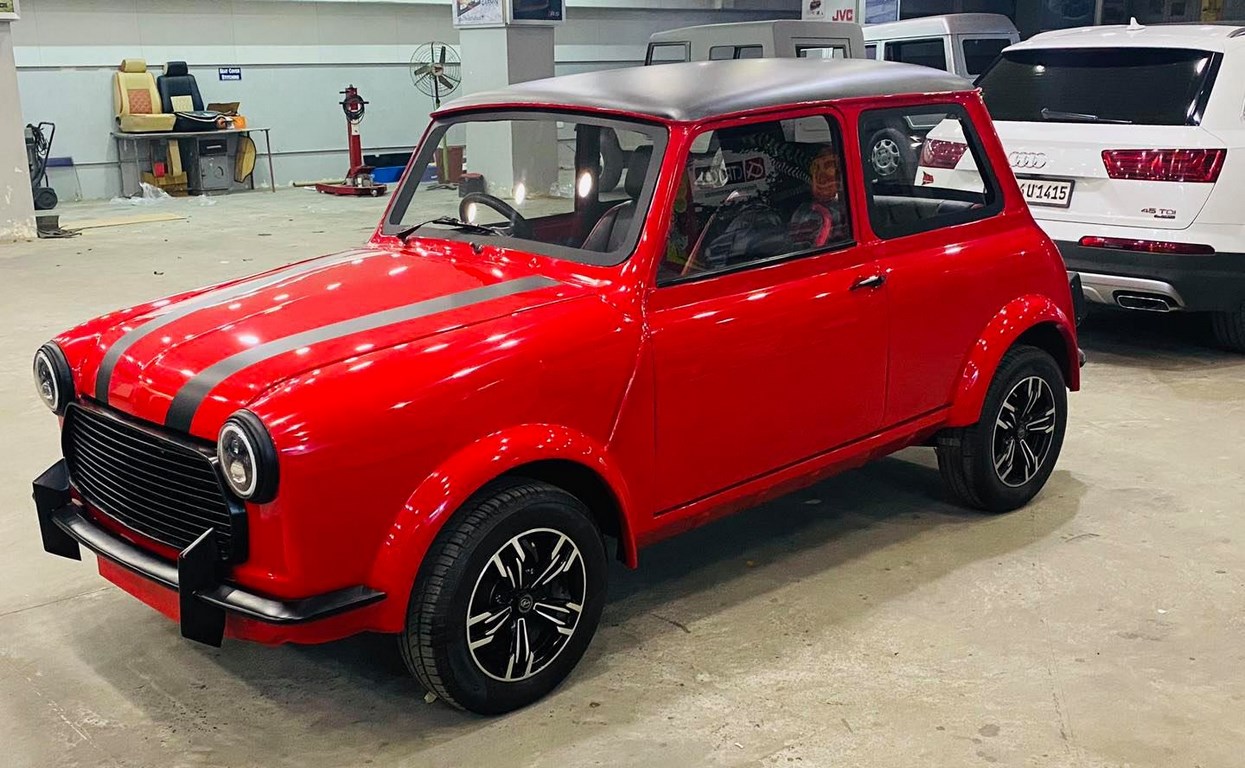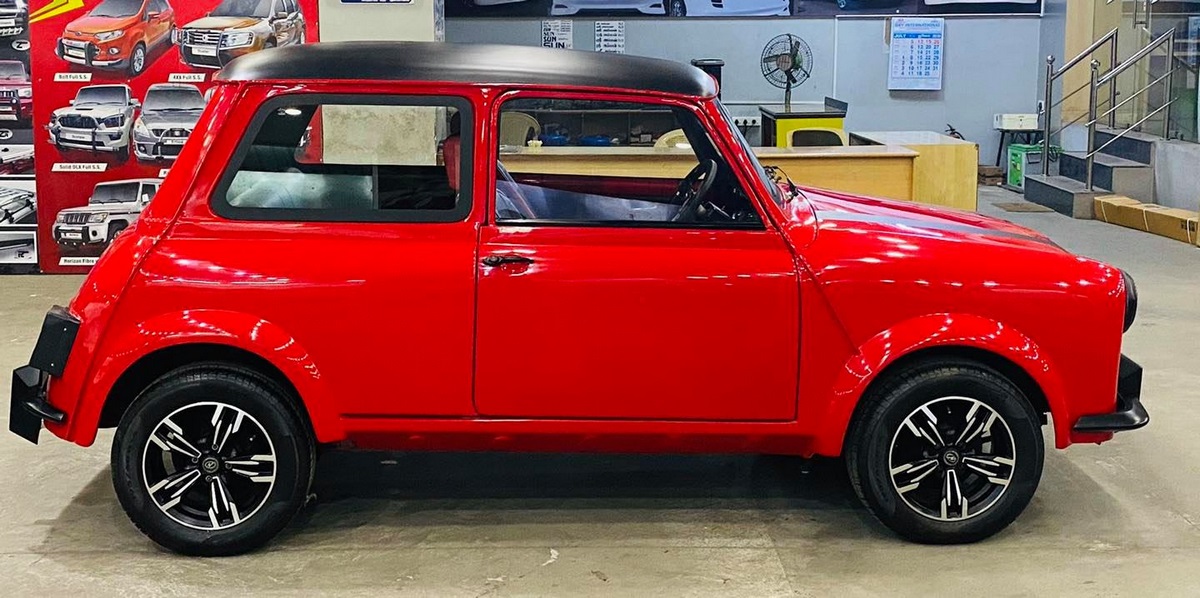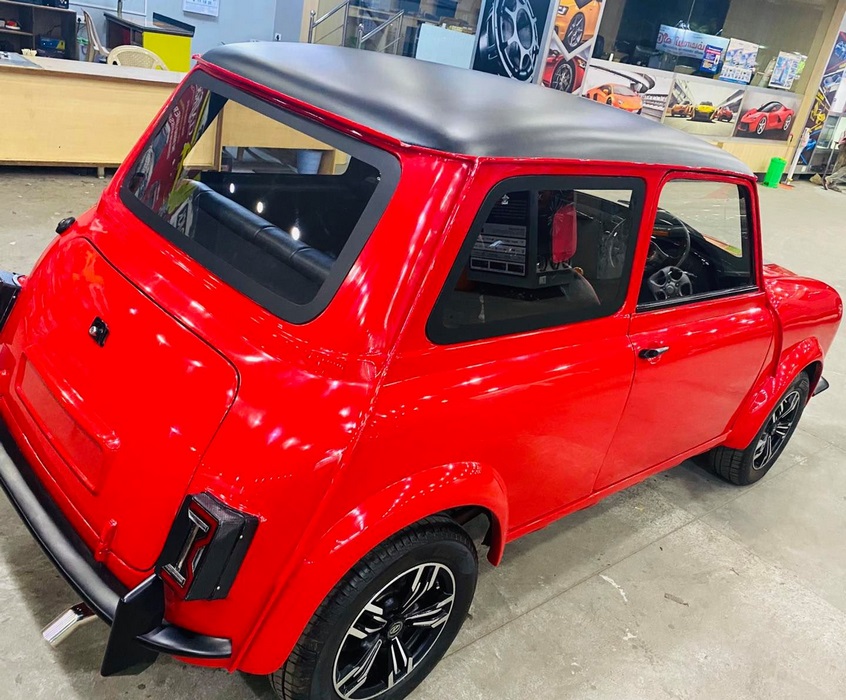 Images Source – SUN Enterprises on Facebook