JA Motorsport Develops Super Nano With 230 HP
JA Motorsport has modified a Tata Nano and it produces 230 BHP of power. The Nano has now become a Super Nano with such insane power output.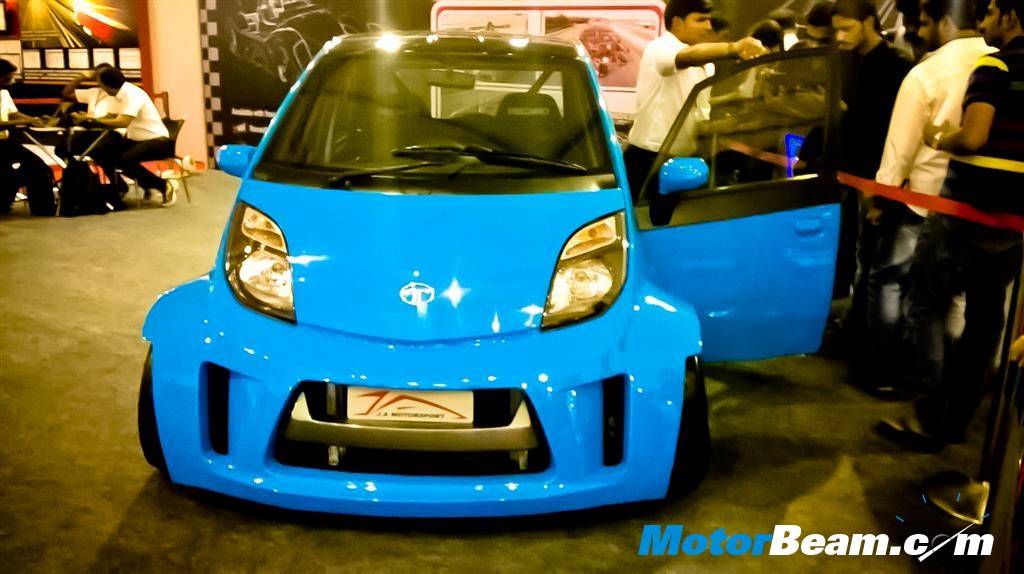 The Tata Nano is a humble little hatchback used by people to potter around the city. While some enthusiasts have done minor modifications to their Nanos to make them look or perform better, no one really has gone to the crazy extent that JA Motorsport just did. The modification house has created a Super Nano which produces as much as 230 BHP of power. That's a whopping increase over the regular Nano. The Super Nano has also been modified heavily with significant changes being made to the body as well the interiors.
The overall shape of the Super Nano is similar to the stock model. The front bumper, however, is all new while the rear bumper too has been replaced. Huge and long wheel arches have been fabricated and the headlights have been smoked out. The interiors are completely done up in carbon fibre which is a very light weight material. The flat-bottom steering wheel adds that racy touch to the vehicle. JA Motorsport has installed MRF ZLO slicks on the Super Nano. The vehicle is meant only for track use and isn't road legal.
The vehicle also gets a roll cage, all four disc brakes and a race-tuned suspension. While the stock Tata Nano gets a 2-cylinder 0.6-litre petrol engine, the Super Nano gets a 4-cylinder 1.3-litre engine which revs all the way to 10,000 RPM. Maximum power produced by this engine is 230 BHP while peak torque is rated at 190 Nm. The car is capable of touching high speeds of 180-200 km/h but the engineers have limited it to 160 km/hr. The Super Nano is still undergoing some development and the project will be completed in 2015.