Moto Guzzi California Showcased At 2016 Delhi Auto Expo [Live]
Moto Guzzi has showcased their cruiser, the California at the Delhi Auto Expo, 2016. The bike is already available overseas at present.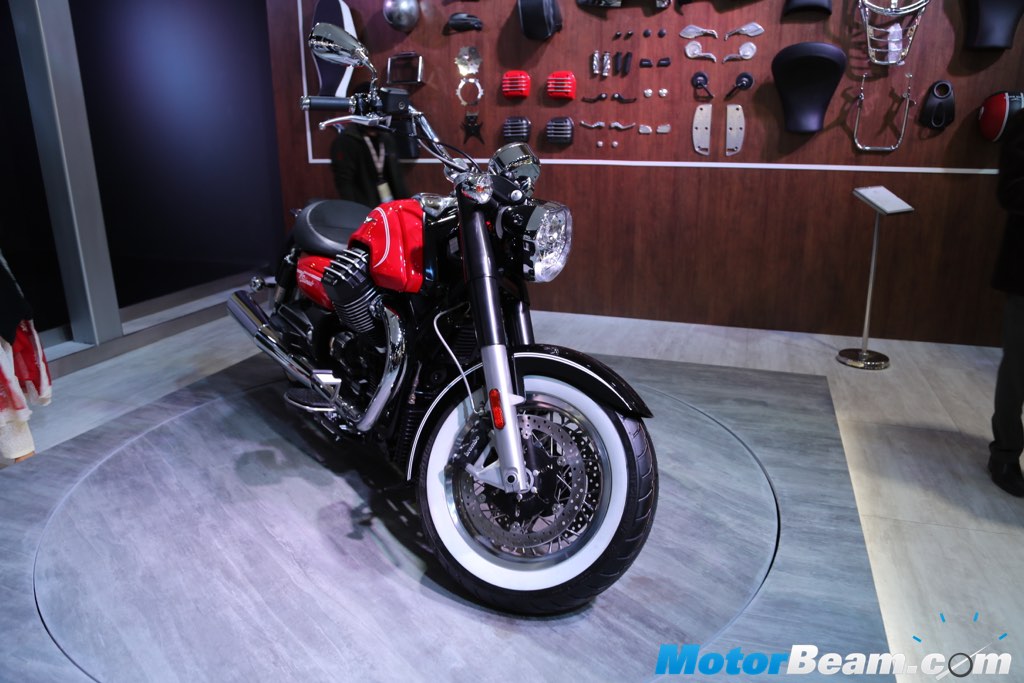 The Italian motorcycle manufacturer, Moto Guzzi, which also holds the record for being the oldest and longest running motorcycle manufacturer in Europe has showcased their crown jewel, the California, at the 2016 Auto Expo. The California has a very rich history of its own. The first version of the California dates back to the year 1971, when it was developed in consultation of the LAPD since the plan was to replace the LAPD's existing Moto Guzzi V7s with the California.
The new California though, is powered by the largest V-Twin engine manufactured in Europe, a 1400cc Quattrovalvole engine. It also features the ride-by-wire electronic management system which lets the rider take control by choosing one of the three modes offered – Turismo (Touring), Veloce (Fast), Pioggia (Rain). This showcase at the 2016 Auto Expo however gives us hope that the company is going to make the California available in India. Moto Guzzi presently has one dealership in India which is at Pune in the form of Piaggio Motoplex.