MotorBeam Mumbai-Pune Meet 2013 Report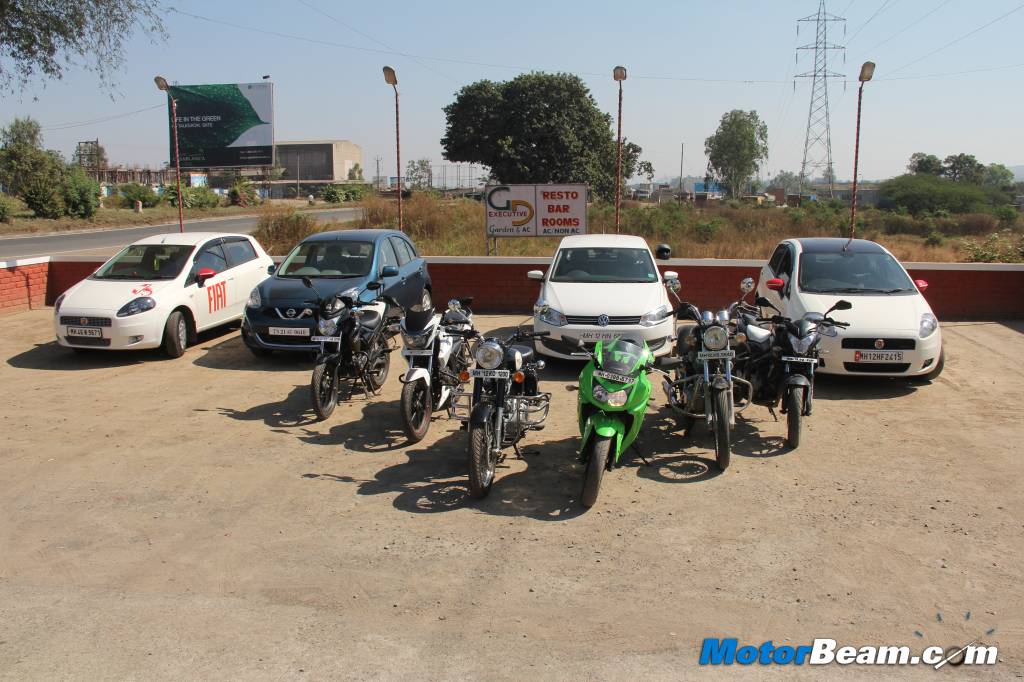 Today morning, we had a MotorBeam Meet for Mumbai and Pune members. We met for breakfast at Hotel G D Executive on the Mumbai-Pune highway. The meet was fun-filled and we all really enjoyed discussing something which really excites us all – automobiles! Time flies, we met at 9:30 AM and did not realise when the clock struck 1:30 PM. We also sold official MotorBeam merchandise at the meet.
Special thanks to Kedar Bendre for taking the initiative of organising the meet and the breakfast buffet, the food was awesome and I somehow can't still get over those parathas. The star attractions at the MotorBeam Meet was Kedar's Fiat Grand Punto and Om Vaikul's Kawasaki Ninja 250R. Kedar has just remapped his Punto 90 HP with Wolf Moto Performance Tuning and we sampled the car, it was fast but we intend to time it soon.
The Ninja 250R in lime green is instant attraction. So much that everyone wanted to pilot the green beast. Om was kind enough to lend keys of his bike so most of us got a chance to sample this quarter-litre beast. In short, all of us had a gala time and it was indeed a Sunday well spent.