2012 Vrooms In, Happy New Year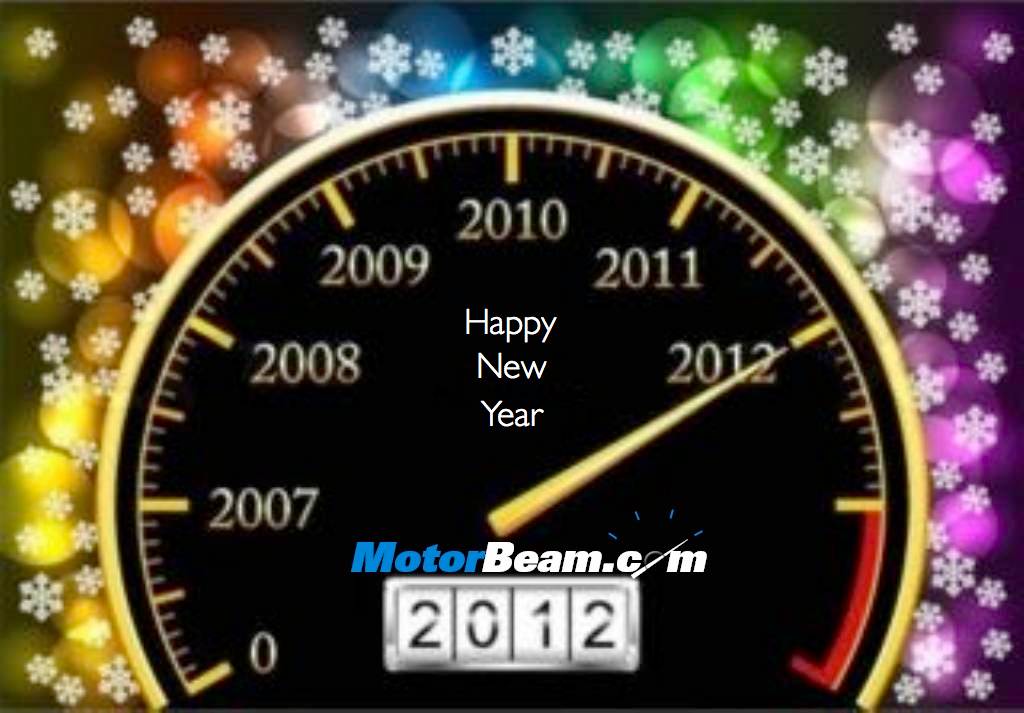 It's a new day of a new year. 2012 is here! We, the MotorBeam team would like to wish all the readers a very Happy New Year 2012. 2012 is going to be different, but before we get there, lets have a deja vu of 2011. We published more than 2000 posts in 2011, which is around 5.5 posts every day. There was not a single day when we did not publish anything, keeping up to our resolution of posting regularly to satisfy the automobile hunger of our readers. We plan to continue this in the new year as well. We introduced video reviews and also tried to post live updates from every car and bike launch in the country.
What ever we do, we do it for our readers. And for 2012 we plan to take reader feedback as seriously as we have always done. Thus you need to tell us what we new ideas and features we should implement? If you have been leaving a comment on any of the posts, you must be well aware that we reply to each and every question addressed to us. This is not going to change, because we love our readers and we love interacting with them. This is not a one way conversation, it never has been, so go ahead and talk to us. Once again wish you and your family a very HAPPY NEW YEAR 2012, keep revving!