MRF Launches Revz FC1 & C1 Tyres For KTM Duke/RC 390
MRF has launched tyres specifically for the KTM Duke and RC 390 motorcycles and the same can also be used on the 200 models. The new rubber offers quite the bang for the buck.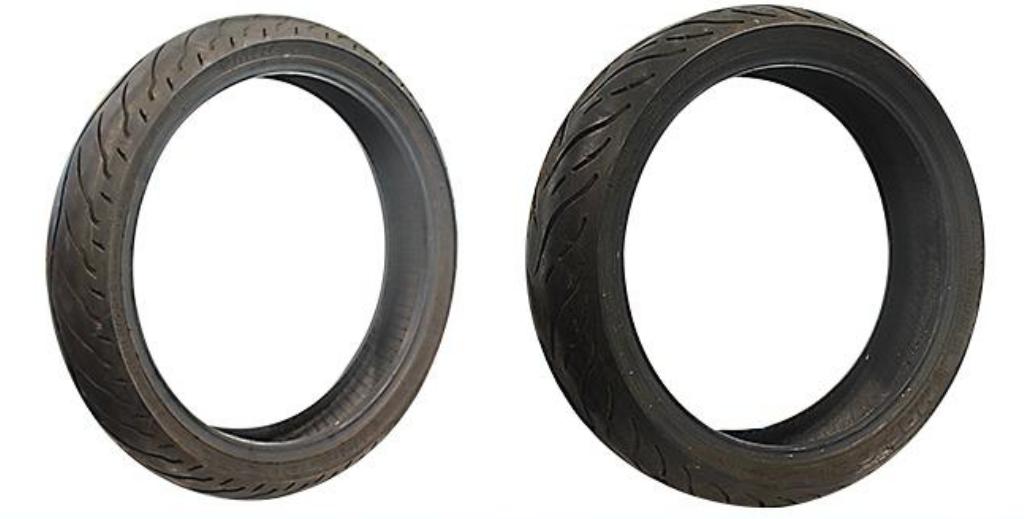 When KTM announced the Duke 390 in late 2012, every bike enthusiast looking to get their hands on this go-fast machine was worried about the tyres it will use. This is because the global model got sticky Metzeler tyres while in India we expected to get MRFs which are offered on the Duke 200. When it got confirmed that the Duke 390 would get Metzeler tyres in India, the other worry was the cost of replacing these tyres. Turns out, these gluey made in Germany tyres last for around 10,000 kms (depending on your riding style) and cost Rs. 16,160/- to replace.
Now India's leading tyre manufacturer, MRF has launched the Revz FC1 and C1 tyres for the KTM Duke and RC 390 motorcycles. These tyres slot in between MRF's own Revz and Metzeler's Sportec tyres, thereby giving the best of both worlds – good grip at an attractive cost. Obviously it can't beat the grip offered by the Metzeler Interact M5 rubber which have around 120 steel chords (the centre ones are stiffer while sides ones aren't for better flexibility), loosely translated, they are zero degree belted radials.
So what are these new tyres from MRF. They are basically similar to the Revz FC and C tyres but have slight changes to the tread pattern for added grip. They are offered in the the Duke's tyre spec, the Revz FC1 being 110/70/17 while the FZ C1 is 150/60/17 sized. Obviously the MRFs can't match the Metzelers in stiffness but that also means the Revz will offer better ride quality. However, if you bought a 390 Duke or RC, you don't care about the ride quality either way.
The front tyre is called Revz FC1 while the rear is called Revz C1 and they are priced at Rs. 2685/- and Rs. 3600/- respectively. In comparison Metzelers are priced at Rs. 7425/- for the front and Rs. 8735/- for the rear tyre. So while you pay Rs. 16,160/- for a set of Metzelers, the MRFs only cost Rs. 6285/- for a pair. Still, the option from MRF is good enough and those on a budget don't need to settle for the tyres offered on the Duke/RC 200. Meanwhile, those having the 200cc KTMs can opt for these tyres on their bikes for added grip.