Mumbai Goa Solo Drive In A Mercedes
Mumbai Goa Solo Drive
Driving solo on the entertaining Mumbai-Goa highway in the Mercedes E-Class was a splendid experience for me to cherish
When you talk about Goa what comes to your mind? Usually a place where you go and chill with friends, have sea food and enjoy the sunset by the beach. However, this time around I had to go for a 3 day work project. Having a W212 Mercedes-Benz E350 CDI under my disposal, I was quite excited for the solo road trip. This was a unique experience altogether driving alone from Mumbai to Goa and back, wrapped in the luxury of a good ol' German.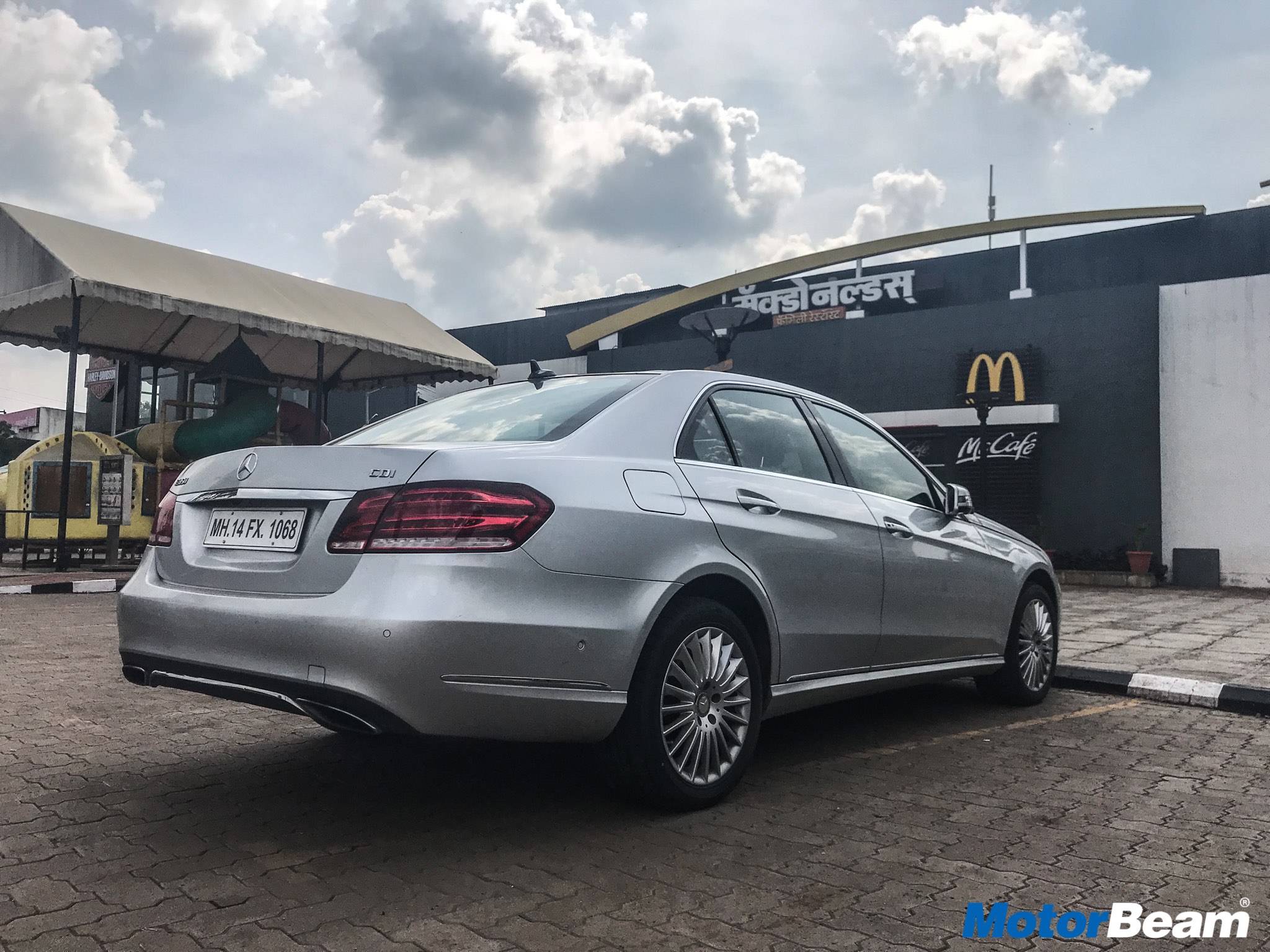 When you are planning for a long drive, especially solo, you need to get some good sleep. I was in no hurry since my crew was landing late in the evening in Goa. Planning to leave at 8 in the morning, I finally left at 9. Hitting the Mumbai-Pune expressway took around 2 hours in the rush hour traffic. Before entering the expressway, I decided to have some breakfast at McDonalds. Now I was ready to hit the highway intending to take my next stop at the Kolhapur McDonalds.
The E-Class is a versatile sedan offering both comfort and sportiness
Since I was in no rush to reach Goa, I had put the car on cruise control at 120 km/hr. The 7-speed transmission has an amazing cruising ability with the RPM needle ticking under 2000 RPM. And can you imagine the fuel range? It was returning 11 km/l and the total range on display was 900 km. That efficiency coupled with a powerful V6 under the hood made me feel quite happy on the highway.
Soon I got bored of the cruise control and ghats were approaching so I decided to have some fun putting the transmission in manual mode. A left click on the steering mounted paddle shift and the E wafts ahead overtaking a dozen vehicles and boy that solid handling on the curves! The torquey diesel engine gives the sedan a clean push out of the corners and the sorted dynamics make you feel confident yet comfortable on the ghats.