Mumbai Police To Patrol On Yamaha FZS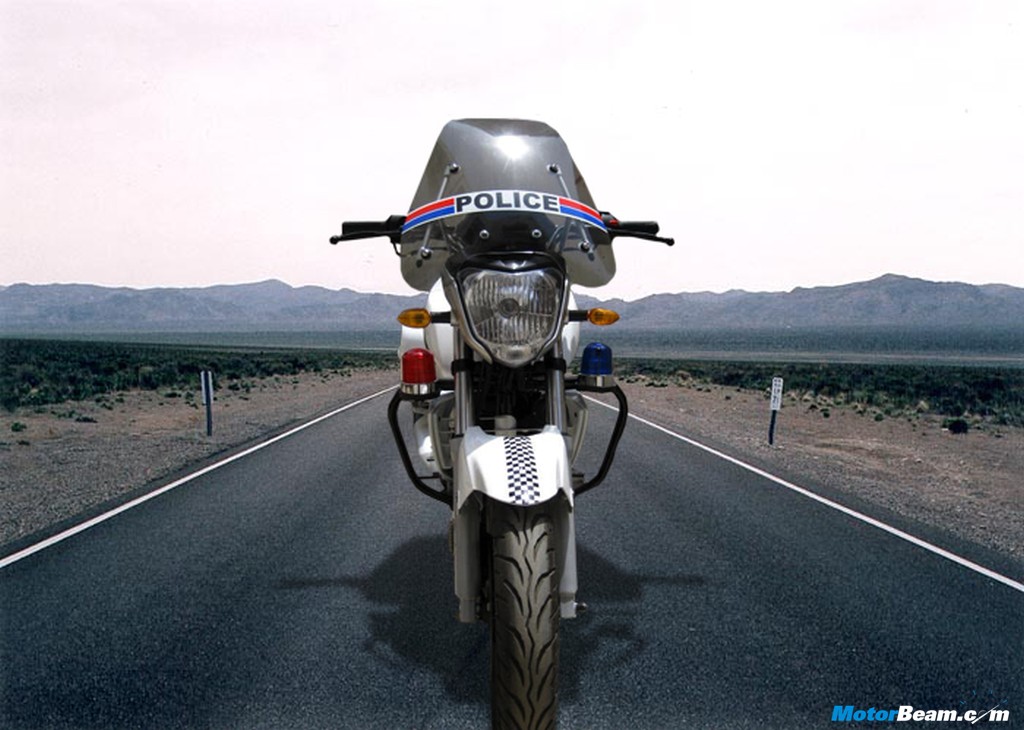 The Maharashtra Government is not impressed with the bland looking bikes used by the Mumbai Police. Forget speed, style is the new mantra for Aamchi Mumbai's Police force who want nothing but the stylish Yamaha FZ-S. Thus the government plans to arm our city cops with 500 new bikes which will not only make them slightly faster but alot cooler too. The main reason for procurement of the bikes is the imitation of Europen and American police forces who have tool kits, walkie-talkie, ammunition, etc on board with them.
With modifications required to suit the needs of the cops, the state department has asked none other than disaster designer Dilip Chhabria to modify the bikes. DC chose the FZ-S as it is one of the fastest bikes and has wide wheels and is easy to modify. Each bike will help DC pocket anything between Rs 15,000-20,000. That is a cool Rs. 1 crore in just modifications and another Rs. 4 crore in procuring the bikes. Now you know where your tax payments go, in boosting the image of the police force.
Pictures courtesy – IAB & goatiguru29@xbhp