Mystery TVS Performance Scooters Spied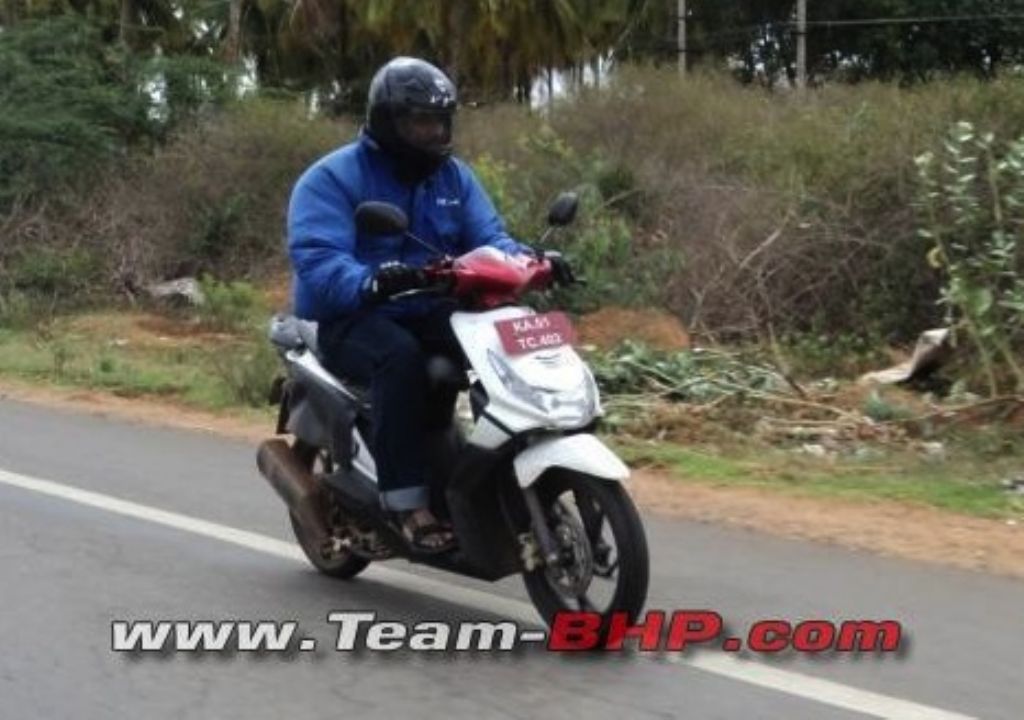 TVS has been testing performance scooters on the NH4 highway, which was snapped by Team-BHP member rk_sans. There were two different scooters (one had a fixed headlight) and the rider was wearing TVS branded helmet and Flame branded jacket. However the speedometer had a Honda logo on it. Clearly the company is trying to create confusion but the stylish of the scooters clearly give it away to be a TVS product. The overall quality of the scooters point to a hurried job.
TVS already had such type of performance scooters on sale in other markets. The Tormax, RockZ, Neo XR are some products available in Indonesia. Thus these particular scooters might be on test for export markets and would not be launched in India anytime soon. The rider was said to be riding at quite good speeds and thus the engine powering these scooters is most likely a 150cc. The TVS Tormax 150 uses a liquid cooled turbo engine with 3-valve technology, which produces 13.2 BHP of power at 8000 RPM and 12.5 Nm of torque at 5500 RPM. This could be the same engine which is doing duty on these camouflaged scooters.
The Indian market is not ready for performance scooters yet. Most people buy scooters for the easy of riding and good fuel economy. Thus a launch of such scooters from the TVS stable is quite unlikely. Probably TVS is testing them in India to prevent leaks from happening in Indonesia, where these scooters are most likely headed. These performance scooters have 14-inch wheels and a front disc brake. The step-through scooters are very popular in many markets but would you buy one in India?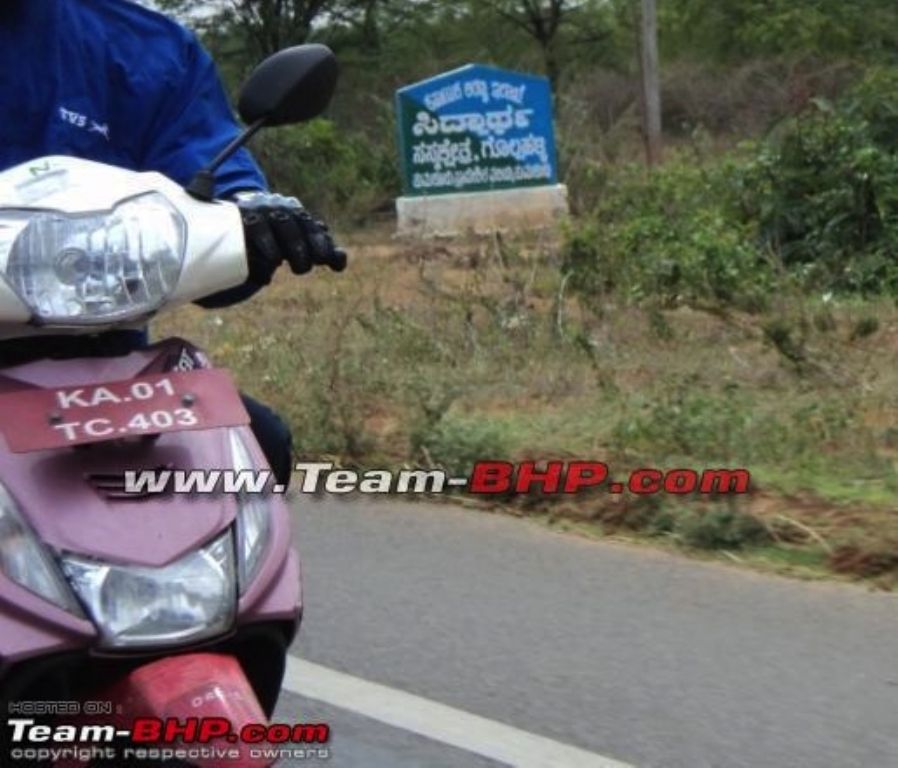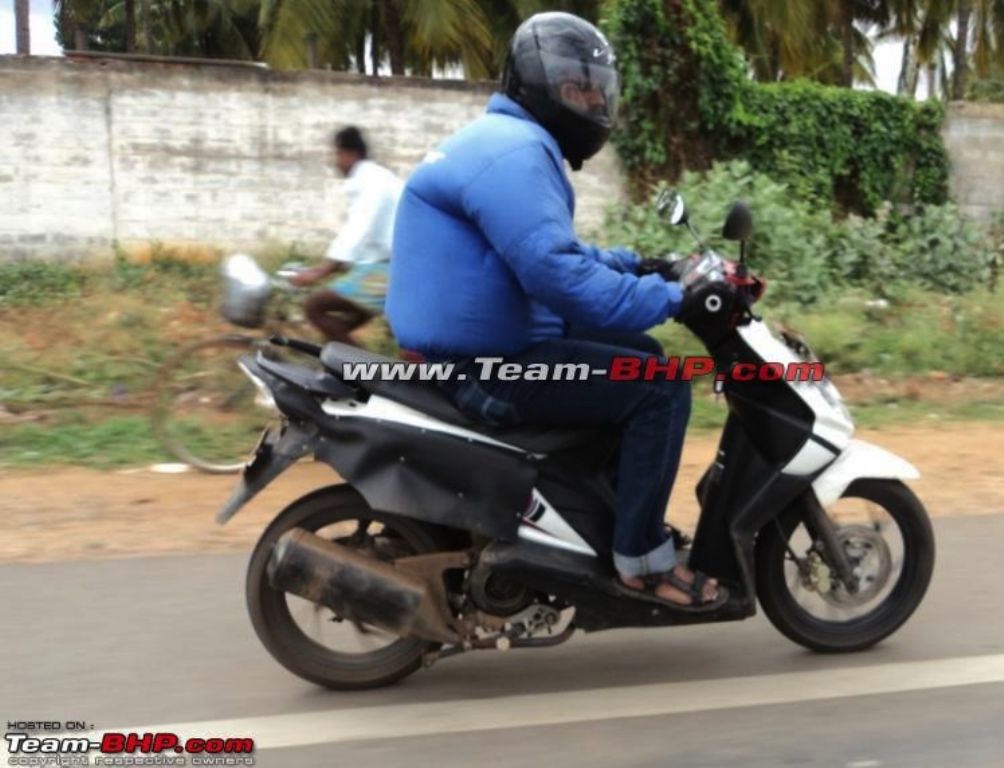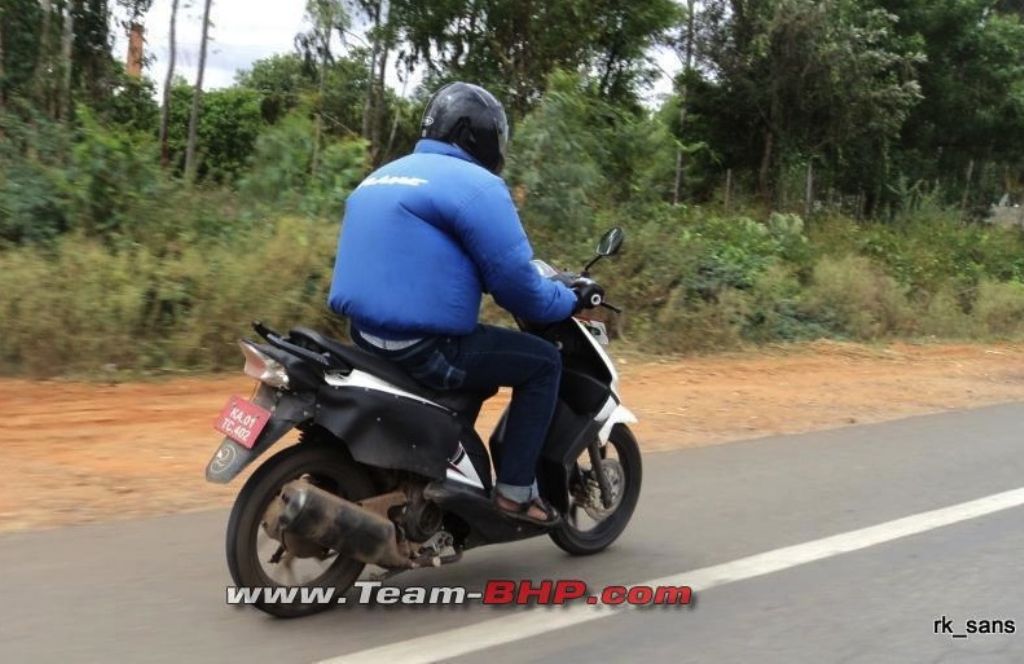 Spy Pictures Source – Team-BHP