Navjot Talks About His KTM RC 390
Navjot is one of our oldest readers and he shared his ownership experience of the Bajaj Pulsar 220 in 2010 with us. You can read it HERE.
Hello everyone, after posting my first ever review of my Pulsar 220 a few years back, I have come up with the initial review of my new KTM RC 390. By profession I am a non-Medical teacher, but the love for bikes is always in my blood since childhood.
First Sight – First time I saw this bike on Google in September and just fell in love with the combination of performance and styling. This bike comes with Metzeler tyres which are known for their superior grip on tracks. ABS is standard on both wheels. White LED pilot lights, twin projectors for low beam and high beam with the indicator lamps and number plate lamp using LEDs. Rest physical features are well known to every enthusiast.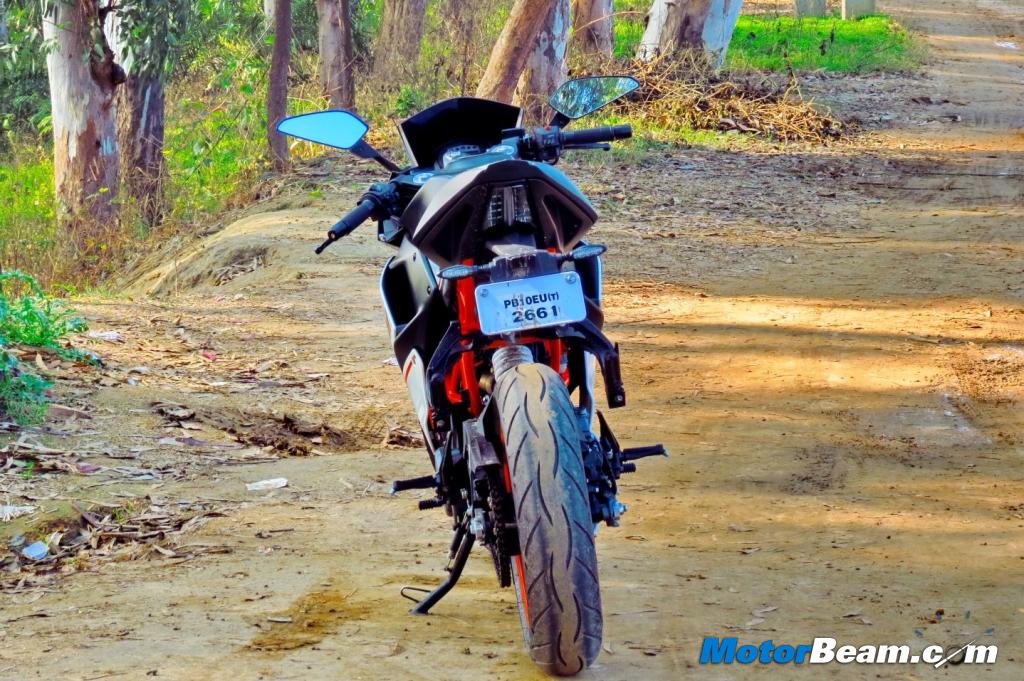 My 1800 kms with the KTM RC 390 (because of 1800 kms till now, I am giving only initial review, my final review may vary depending upon usage) –
1) This bike is a looker! Old, teenager, children everyone stares!
2) Most attactive part people found is the rear seat, yes! Everyone presses it once to check if it is plastic or seat.
3) Rear end is so heavy and high, even 150 section tyre looks tiny (will upgrade soon).
4) Headlights are very good at night, low beam and high beam work simultaneously. High beam should be more focused though!
5) DRL's on front as well as rear (though they can be switched off) are very attractive and make it stand out of the crowd.
6) Front end is tiny but bikes with this type of power are always in the front.
7) Metzeler tyres are well known to everyone for track performance! But I feel with ABS off, the bike just slips like hell, risky! I am not satisfied with their grip on mud and gravel.
8) Best thing at red lights with engine cooling fan on. Amazing sound they produce.
9) Speedometer has lots of information even more than my car. I feel font of speed indicator and RPM should big.
10) Very difficult to clean the KTM RC 390, more so at the rear due to the monoshock getting very dirty.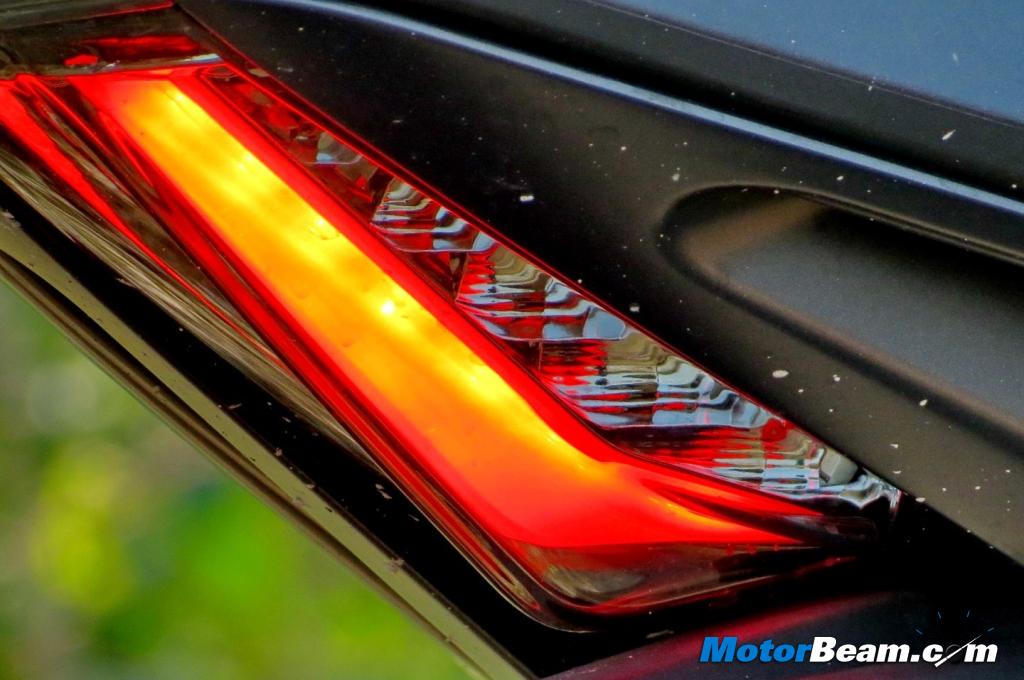 Performance of KTM RC 390 – The bike is still in run-in period, I haven't taken it above 7000 RPM. What I observed is that once you past 4000 RPM, the engine becomes smoother and smoother and after 5000 RPM, the RC 390 become more energetic. Few days back with no intension of a wheelie, just taking a U-turn on NH1 and while turning my bike, I just revved it to 6000 RPM and front end was in the air, so easy to wheelie. Brakes are very good.
I like the suspension but front suspension needs to be handled with little extra care to avoid leakage (common problem in all sports bike because of track oriented small play suspension approx 40 – 45 mm). Handlebar is nice but little wide. Sitting position leaner than R15 and footpegs are little low for comfort (I think), no adjustments here like Hyosung which I feel every manufacturer should make standard for extra confidence of the biker.
Finally, I would say the KTM RC 390 is amazing for the price you are spending. It has got everything for your first sports bike. Positives and negatives I am mentioning below aren't ISI mark and may vary from person to person.
Positives –
Performance
Looks
Features
Headlights
Negatives (every bike has negatives) –
Vibrations
Tyres (for practical Indian roads)
Sound at idle
After spending 5000 kms with the RC 390, I will write full review about everything! Ride safe. God bless us!