Next Generation Hyundai ix35 Spotted Testing In Beijing
Hyundai's next generation ix35 will be unveiled at the 2015 Shanghai Auto Show, the car comes with a bulk of new features and a heavier look.
The next generation Hyundai ix35 is on its way. It is confirmed that the vehicle will be showcased at the Shanghai Auto Show in April this year. The modern ix35 was spotted in Beijing recently. The vehicle will come with a bulk of new features and a much intense look. Compared to the current model, the overall body structure of the vehicle will have more edges giving it a slightly interesting design. The front part looks inspired from the Hyundai Sonata while the back part will acquire a sportier styling with sweptback lights. The front part of the car looks more flat as compared to the current model.
The 2016 Hyundai ix35's interiors will see bountiful transformations, with better leg manoeuvrability. A complete new styling will be adopted with this vehicle. Hyundai tried to give luxury to the vehicle with large-sized LCD display option available in this model. The dashboard is given a clean look with the neat and uncomplicated button layout. Rumours are that the fancy car may also possess an electronic handbrake like that of an expensive vehicle. The vehicle will also have multi-link independent rear suspension.
The next generation Hyundai ix35 will be equipped with 4-cylinder engines in three options; 1.6-litre, 2.0-litre and 2.4-litre. It will come rigged to a new 7-speed dual-clutch transmission. A higher fuel efficiency and a decrease in CO2 emissions is expected from the new ix35 which is also called as Tucson in certain markets. Hyundai which was established in 1967 and has shown consistent growth since then, is the world's fifth largest car company. The Korean carmaker has a lot more to come in this year with the launch of a range of new vehicles.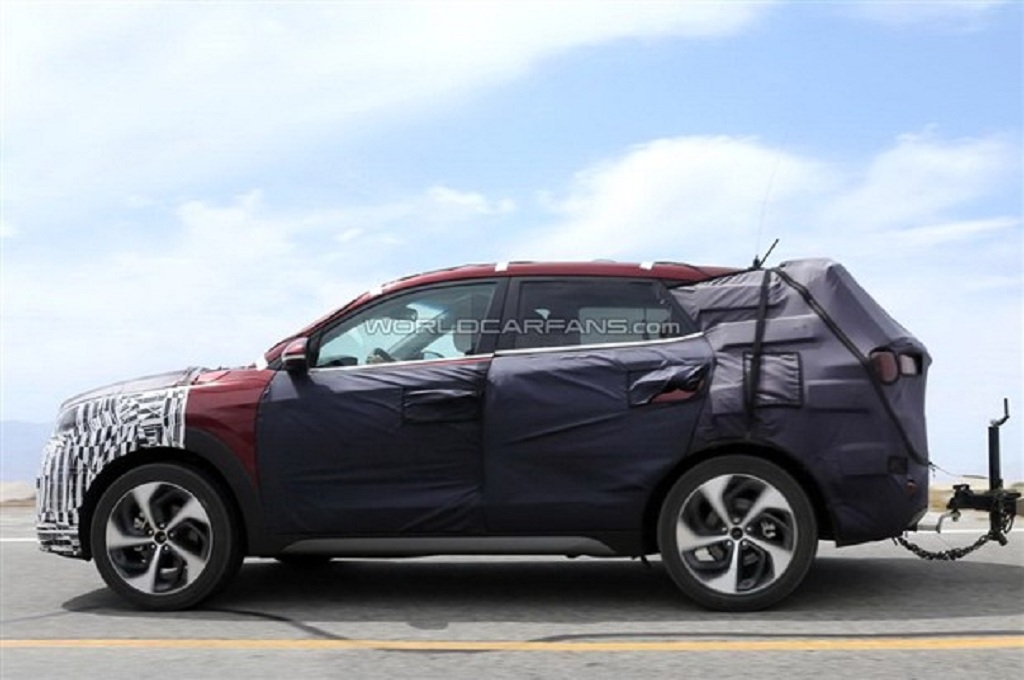 Pictures Source – WorldCarFans.com