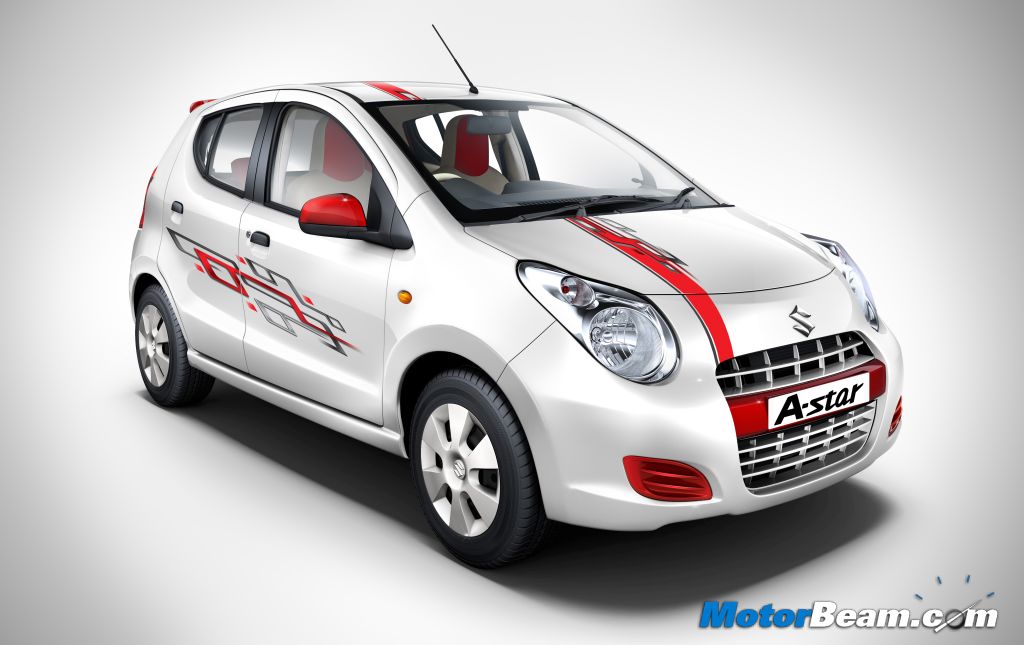 The Suzuki Alto (India's A-Star) is one of the largest selling cars in the world offering class leading fuel economy figures from a petrol motor at an affordable price point. The Japanese automaker is planning to introduce the next generation model of the Alto in its home market, which will be significantly more fuel efficient than before. The next generation Alto is expected to be introduced in Japan later this year and will return a massive fuel efficiency figure of 33 km/l.
The next generation Suzuki Alto will be significantly lighter than the existing model. The Alto will be shedding some weight with a new body design and light weight parts in order to return the best fuel economy figures possible. It is likely to be powered by a 3-cylinder, 660cc R06A petrol motor that produces a maximum power output of 52 BHP with a maximum torque figure of 63 Nm. The R06A is a highly efficient petrol engine.
The 2014 Suzuki Alto is also expected to get brake energy regeneration and start/stop technology for maximizing fuel efficiency. We can expect Maruti Suzuki to introduce the next generation Suzuki Alto in the Indian market as the next A-Star next year. The equipment levels are expected to be basic with limited list of features. In terms of cabin space, the next gen Alto is expected to offer good amount of space for the passengers.
Maruti Suzuki is planning to discontinue the current A-Star due to poor sales. The company has overpriced the A-Star, in order to keep the previous generation Alto in the market. Many efforts to boost sales of the A-Star have met with little success. If the next generation A-Star is priced aggressively, it can turn the sales chart on fire. The company could give it a diesel engine too, which it is currently developing for small cars like the Alto and WagonR. However the likely hood of the 660cc engine coming to India remains very bleak.