Maruti Alto Catches Fire In Delhi
After the whole controversy over Tata Nano's catching fire we have another story of a car catching fire but this time it's not the Nano but the Alto. The fatal accident took place at the capital in North West Delhi. The person who was driving the car was a 27 year old sales executive Pradeep Arora working with Airtel got burned to death. The Alto caught fire at around 11.45 am near Azadpur-Mukundpur road in North-West Delhi's Adarsh Nagar area.
Pradeep Arora has a wife who is five months pregnant and other family members, got to know about his death through a TV channel news. His burned body was found in the tilted position in the passenger seat of the burnt Alto which indicates that he was trying to move out frantically from the front which did not work so he tried getting out from the back doors. Pradeeps family members later traced the Alto to double check the registration plate and identified his body as he had an iron rod in his right hand which was installed three years ago when he suffered a fracture in his right elbow.
The Police say the mishap must have happened as the central locking of the car failed was the reason Pradeep was stuck in the car. The reason of the fire is still unknown as investigations are still going on. Now that the Indian Government has announced that it will set up an agency to look after car safety for upcoming cars, it should certainly keep the rules very stringent as fire mishaps are very common these days.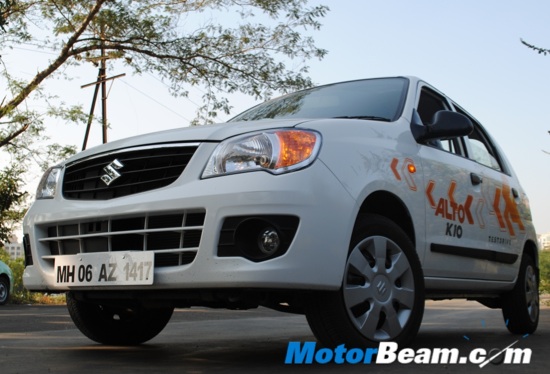 Source – Indian Express