Nissan Develops First Ever Self Cleaning Car Prototype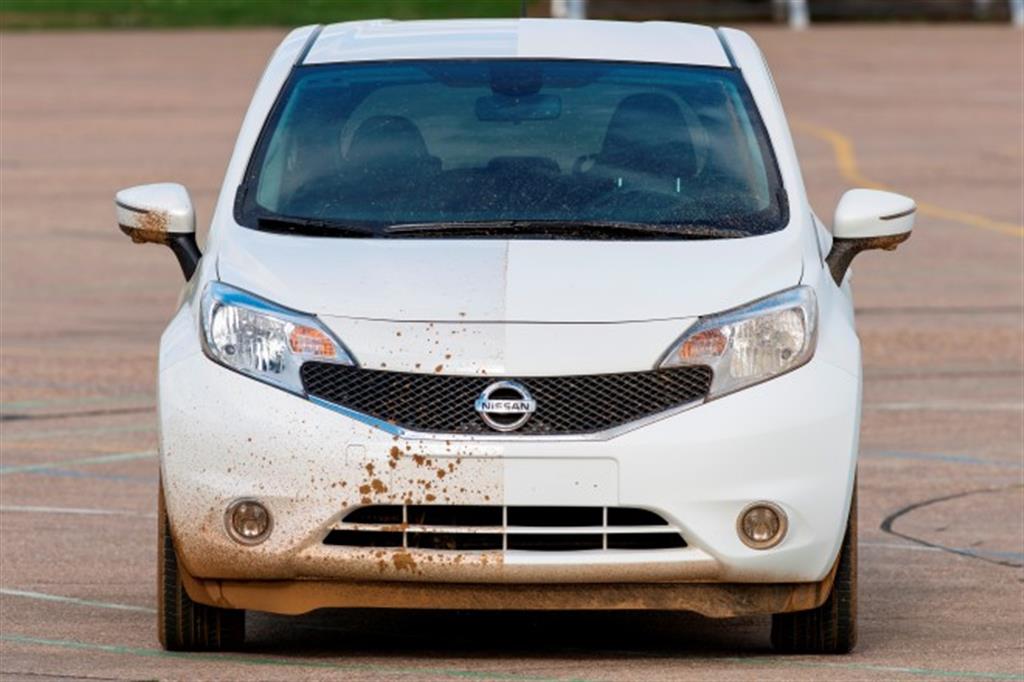 Cleaning a car is often considered a chore by most people except few enthusiasts who actually follow this ritual of washing their cars very regularly. While Google is busy developing self-driving cars, Nissan engineers have come up with a self-cleaning car and this is not a marketing gimmick at all. The self-cleaning car really has the ability to get rid of water, dirt, etc. on its own. The Japanese automaker hasn't invented any new technology for this car though. The main principle here is a special type of paint which repels substances like water and oil.
This paint is hydrophobic and oleophobic in nature and it creates a layer of air between the painted surface and the outside air. The main task of this air layer is to protect painted body parts from outside substances. Nissan claims the self-cleaning car shields itself from rain, spray, frost, sleet and standing water. This special paint called Ultra-Ever Dry has been developed by engineers at Nissan Technical Centre in the UK and it is sold and marketed by UltraTech International.
The self-cleaning feature works only on the body panels that are covered in this paint. Other parts like alloy wheels, glasses and underbody are not covered and they would still need to be cleaned manually. The self-cleaning paint has been tested on a Nissan Note in Europe and the company has no plans to incorporate this feature on its production vehicles. Here is a video that demonstrates the Nissan self-cleaning car.
[youtube:https://www.youtube.com/watch?v=UwoGsCAKsxU 540 375]