Nissan Gripz Concept Sports Crossover Revealed At Frankfurt
The new Gripz concept from Nissan previews a performance crossover that could be launched under the sporty Z-brand and is aimed at young buyers.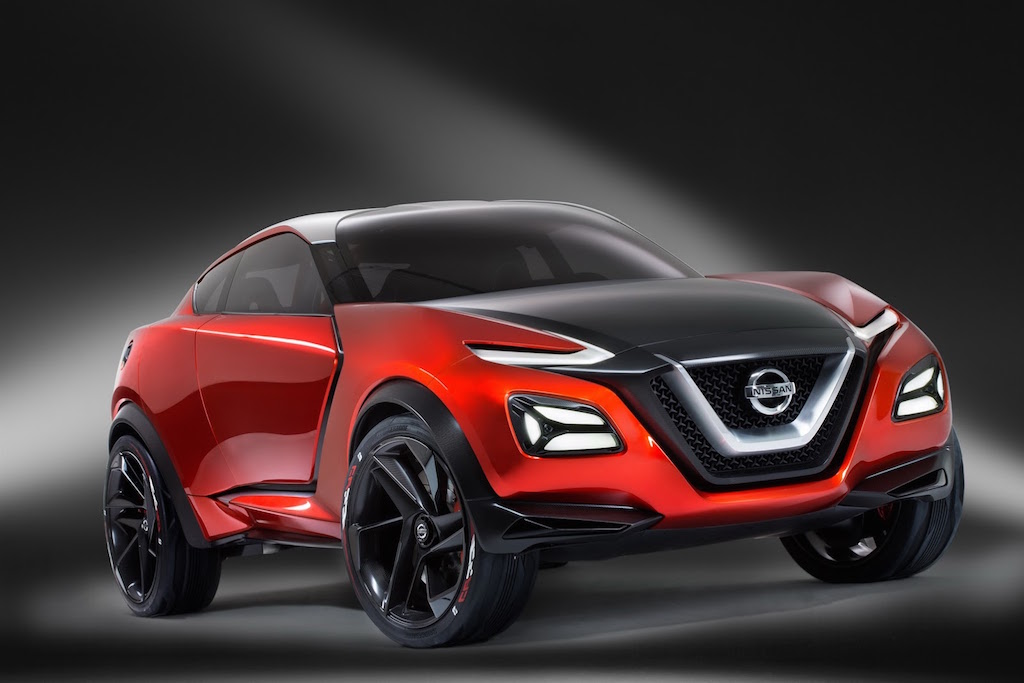 Nissan's 'Z' (350Z, 370Z) performance brand is a highly celebrated moniker globally and taking the celebrations forward, the Japanese automaker has revealed the Gripz Concept at the ongoing Frankfurt Motor Show which previews a compact crossover that will come with the performance credentials of a Z sports cars. As with all Nissan concepts, the Gripz looks stunning with an overtly muscular stance, high ground clearance and a sharp design language with the V-grille now familiar from the company's previous concept models. The 22-inch wheels come wrapped in high pressure tyres custom made by Bridgestone.
That said, the Nissan Gripz concept boasts of sports lines and pronounced wheel arches at the same time, showing off its dual personality, while the boomerang shaped tail lamps, floating roof and a rising C-pillar make for an aggressive stance. Nissan says that the concept takes inspiration from racing bicycles and old Z rally cars like the Nissan 240Z (also sold as a Datsun) from the 1970s. The collaboration in terms of design works well and emotes the idea of a sports car not having to be low to the ground to perform well. The bicycle theme is carried over inside the cabin as well and is seen on the steering wheel with exposed carbon fibre bits. You get dihedral front doors that open upwards and half rear doors.
The B-pillar is given a miss and provides access to the 2+2 seater cabin with ease. Under the hood, the Nissan Gripz concept is equipped with a Pure Drive e-Power hybrid system that comes with a petrol engine paired to an electric motor which offers linear power output. It also comes with AWD for more off-road fun and multiple driving modes including Snow and Drift. While the automaker has not revealed plans for what the production version will be, we will certainly like to see a Z compact crossover spawn out of this concept that will be fun and practical.