Nissan NV200 Launch In August 2012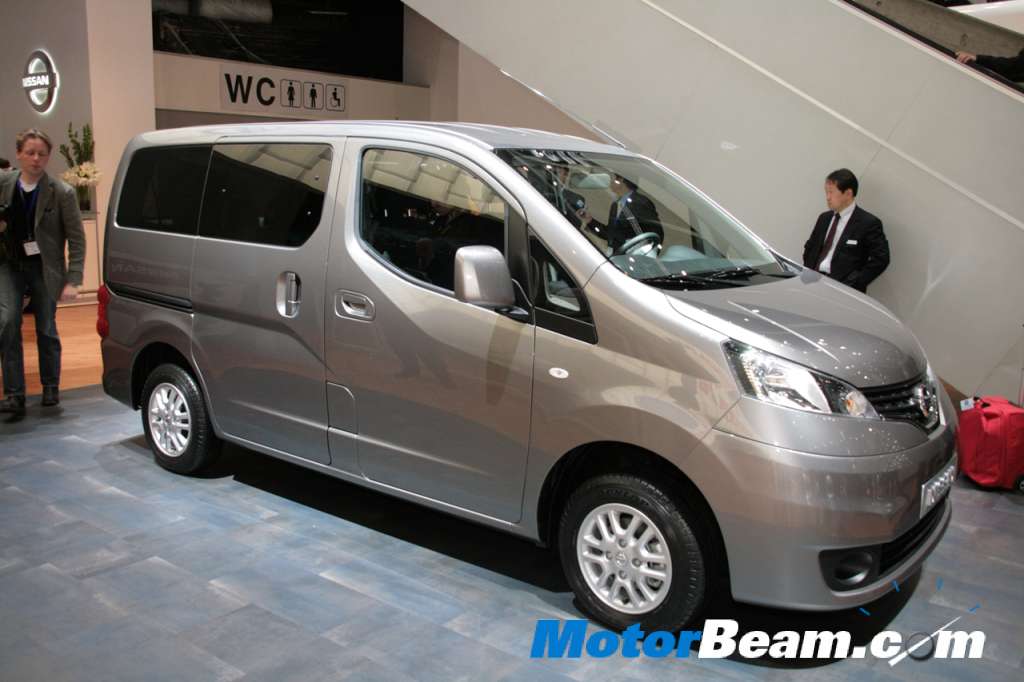 Nissan Motor India will be launching its multi utility vehicle in the month of August 2012 according to a company official. The to-be-launched MUV which be based on the Nissan NV200 that is sold in Europe and other parts of the world. The upcoming MUV will give competition to the Toyota Innova. It will be showcased by Nissan at the 2012 Delhi Auto Expo that is going to be held in January. The MUV will be jointly developed by Nissan and Ashok Leyland under the existing joint venture. The MUV however, will be rolled out with the Nissan badge. Earlier, Nissan along with Ashok Leyland had rolled out a 1.25 ton pickup truck called the Dost.
Nissan India's manufacturing plant at Chennai has an annual production capacity of 2 lakh vehicles and it will be reaching a capacity of 4 lakh units by next year. At present, 80% of the vehicles manufactured at the plant are exported to other countries. The domestic passenger car market has seen a sharp drop in demand especially in the month of October with sales dropping by 23.8%. This is the biggest drop in sales recorded since December 2000 when the sales had dropped by 35%. Currently Nissan has only 2 models in the domestic market, the Micra and the Sunny. The diesel version of Sunny is expected to be launched in the market by mid 2012. Apart from this, Nissan is also planning to bring an SUV to the Indian market that is going to be based on the Renault Duster. Currently Nissan only sells one SUV in the Indian market, the X-Trail. Recently a special edition of the X-Trail SUV was launched in the market with additional features.