Nissan Terrano Spied Fully Uncamouflaged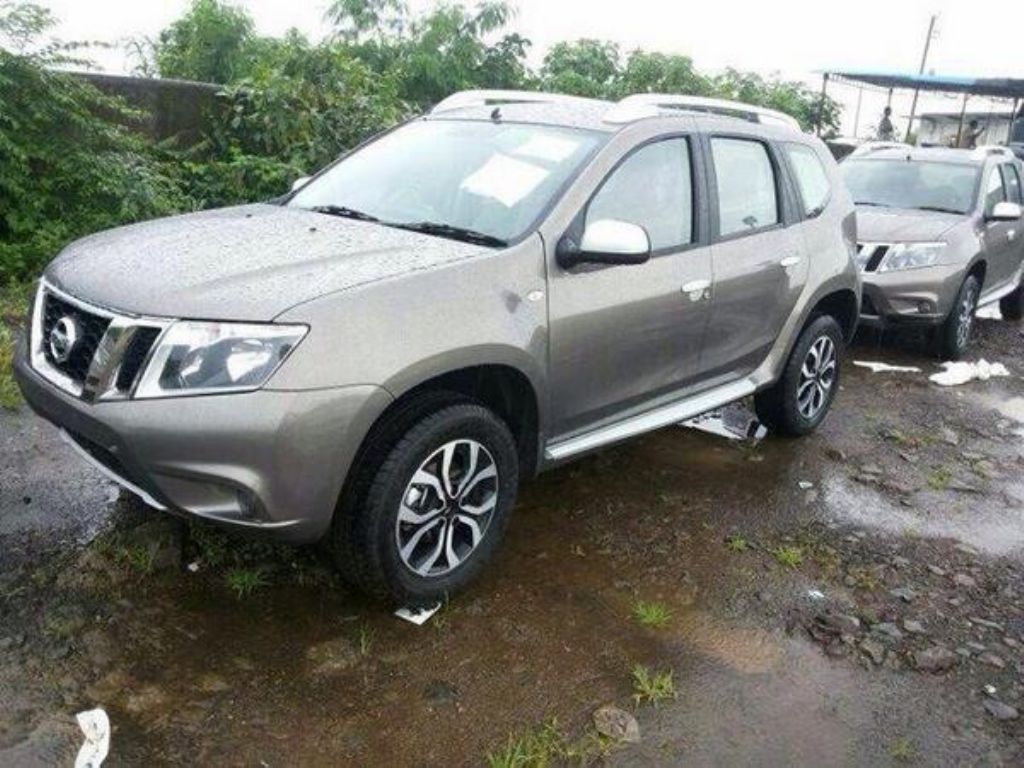 Nissan will unveil the Terrano on the 20th of August but no one has to wait another two days to see how it looks. The automaker has already dispatched the Terrano to a few dealers and the vehicle was snapped by Mrunal Gandhi in a stockyard. These uncamouflaged pictures of the Nissan Terrano reveal the complete exteriors of the vehicle, which is clearly a re-badged Renault Duster with changes to many body parts. Nissan is expected to start sales of the Terrano as soon as next month, otherwise the company wouldn't be dispatching cars to dealers.
While Renault and Nissan have been sharing vehicles between each other (Micra-Pulse, Sunny-Scala), the Terrano is more than a badge change. Although the overall shape of the Terrano looks more or less like the Duster, Nissan has made extensive changes to the front and rear of the vehicle with the side seeing a higher body line going through the door handles rather than below it. The front takes heavy inspiration from other Nissan SUVs and sports a bold chrome grille and new blackened out headlights.
The side of the Nissan Terrano carries the same mirrors and roof rails (finished in silver at the rear rather than black) but you get differently designed alloy wheels and blackened B and C-pillars. The rear is where most of the changes seem to be done. Except the rear windshield, everything else is new in terms of design like the new chrome garnish which thankfully doesn't have TERRANO boldly written on it. The rear hatch door has different cuts and the tail lights are a two piece unit each which seem to be inspired from the Force One SUV.
Other than the exterior changes, Nissan will also make changes to the interiors of the Terrano but they will be very minor. The dashboard will remain largely the same as the Duster but Nissan will give the Terrano a new instrument cluster and AC vents. The steering wheel will adorn the Nissan badge but save for these changes, the rest of the cabin will be identical to the Terrano's French cousin. The Terrano will be powered by the same 1.5-litre k9k diesel engine and a petrol option is unlikely.
The Nissan Terrano will be priced around Rs. 50,000/- more than the Renault Duster which will make it difficult for the Japanese company to convince buyers to opt for their SUV over Renault's. With the arrival of the Ford EcoSport, the Duster is already facing the heat and we are wondering how Nissan will sell the Terrano with a significant premium, when people have started finding the Duster overpriced.
[singlepic id= 12816 w=510 h=340 float=center]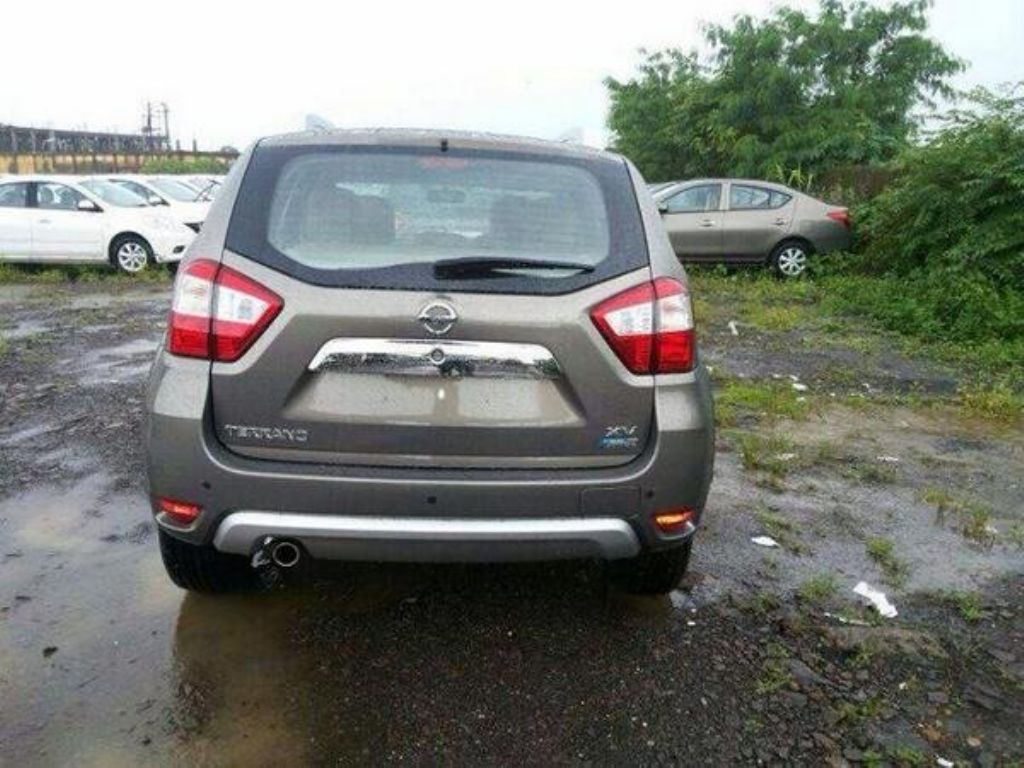 Pictures Source – Twitter