November 2013 Two-Wheeler Sales Figures & Analysis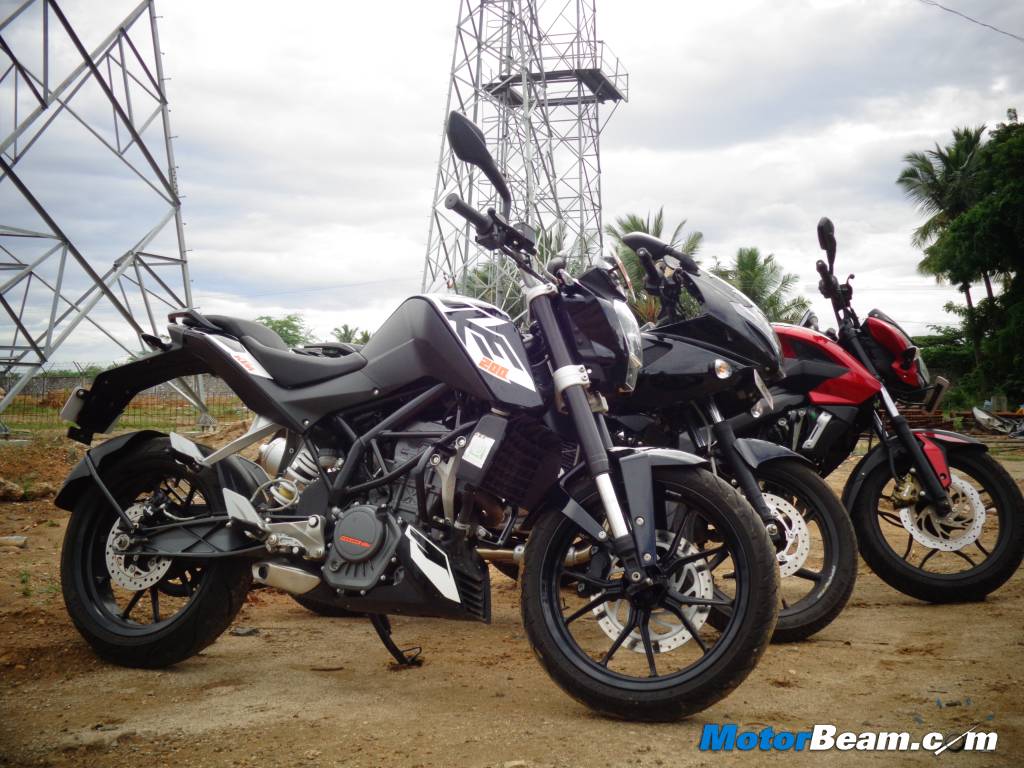 It was only a couple of months back when we saw rise in the two-wheeler industry and thought that things will now start to improve. Reason so is because after a uncertain fall in the graph the next thing is a massive climb. However, that has failed or let's say not executed well. The industry lacks new products in their portfolio. Sure new commuters are here but time has come to refresh old ones to keep the momentum going for the next generation to step in. Top end of the market is now almost full and it's going to overload like a truck real soon which is what we will see on the highways as well. 200, 250, 300, 400, every category is here and for the good if you ask us.
Bigger bite of the cake is taken by commuters which seemed bored with the same old products and the promises they carry. Change is witnessed and it has just started, let's say this change started yesterday, that early. End result? Every manufacturer is down by a wholesome margin when it comes to MoM percentage and the YoY "success" continues. Which depicts that next year is going to be extremely challenging for the two wheeler industry when it comes to sustaining numbers, which in-return hurts the future if things don't run in the right direction.
Hero MotoCorp – Setting new benchmarks when it comes to number analogy has been Hero's forte. Hero claims it has achieved the highest sales in any festive season since year one. However, like other friends from the industry, Hero also didn't get much profit this month. MoM number show a downfall by 15.57%. 15 new motorcycles were showcased and they seem to be helping Hero. Enthusiast motorcycles are not far away from launch. Products are almost ready to roll out of the factory in 2014 for sure. Linking up with several companies to strengthen its roost back home will only work when Hero becomes 100% self dependent. Honda engines continue to power Hero's artillery. YoY growth of 5.67% is certainly best when compared to others.
Honda – Honda has sold 56,661 units LESS last month than what it sold in October, resulting in a drop of 15.7% MoM, pretty much in the same ballpark when considering other manufacturers. However YoY is where Honda has gained by 43% which is a huge number over last year. Irony here is that Honda is proudly mentioning a fact that they have 1 lakh scooter booking as "backlog". A company proud of backlog is something very unheard of. Manufacturers try their level best to cut down on delivery period so customers are satisfied with the overall experience of owning a vehicle. It's not that the company has monetary issues preventing an increase in production. It could be a way to sustain numbers on YoY basis. Honda says they are working relentlessly to cut down waiting, but the matter has been an issue ever since the scooters came in the market. Where the four-wheeler counterpart made all efforts and used all their power to cut down waiting period, two-wheeler department has different set of rules which is outlandish, for a company such as Honda. Create a product, market it, advertise it and don't make it available to everybody. We guess that is something that Pagani would not do if they had unlimited production plans or an "assembly line".
Bajaj Auto – The plan to bring in new Discovers as a brand new platform was a blameless idea. Every aspect of the product is spot on and the market is accepting it too. However, the sales chart fails to show the same. Down by 19.98% on MoM and 15% on YoY period is certainly not the proper way to climb the ladder. Sure, Bajaj has new products but like we said in the beginning, it's time to refresh your bread and butter. White bread is out and brown bread is in. No doubt about that, new breads *ahem* bikes (most of them Pulsars) are on the way which the spy pictures on the internet has shown us.
TVS – The Jupiter seem to be helping TVS. However, it still has not launched it in the southern part of the country (home state) and hence the numbers are not increasing substantially. Scooters and motorcycles have seen minuscule downfall. The company is down by 20.51% on MoM basis and YoY growth has declined by 5.77%. New motorcycles which are on their way should help the company rise which is yet again the problem with most manufacturers as well. A new scooter is on the way in January (Scooty Zest) which should help them sustain scooter numbers by a virtuous margin.
Mahindra – Mahindra's first time when it comes to decrease on MoM basis, 18.35% down. Production issues is likely because Mahindra states that they have bookings pending and hundreds of booking are coming on a daily basis! Products are living up to the mark according to feedback, only if we could get an idea about that as well. YoY increase is always substantial. 136% growth shows how these products are changing fortunes of the company and has let them join into the 7 largest two-wheeler manufacturer club in India. 10-12 new products on the way next year could bring a healthy change to the company and the market.
Yamaha – Yamaha, the company known for making sports machine is definitely not doing what's it's supposed to do and hence the numbers are not rising as they should. Brand perception should be followed and used for sustaining yourself in the market. Scooters are helping Yamaha grow but typical last month of the year bogs down everybody in terms of sales and Yamaha is no exception. MoM decline is 23.22% while YoY growth is a healthy 7%. We hope the R25 comes in soon and maybe something before the R25 popping up will also be a bonus.
Suzuki – No numbers, nothing to say. Inazuma launch confirmed for January 2014. Hope it changes the outlook of the brand.
| | | | | |
| --- | --- | --- | --- | --- |
| Sr. No | Company | Bike/Scooter | Oct-13 | Nov-13 |
| 1 | Bajaj | Bike | 348323 | 278703 |
| 2 | Hero MotoCorp | Bike+Scooter | 625420 | 530530 |
| 3 | Honda | Scooter | 193058 | 168085 |
| | | Bike | 182683 | 150995 |
| | | Total | 375741 | 319080 |
| 4 | Mahindra | Bike+Scooter | 29696 | 24245 |
| 5 | Suzuki | Bike+Scooter | 32000 | 30000 |
| 6 | TVS | Bike | 82352 | 61471 |
| | | Scooter | 42124 | 37470 |
| | | Total | 124476 | 98941 |
| 7 | Yamaha | Bike+Scooter | 51808 | 39777 |
| | | Total | 1587464 | 1321276 |
Note – Suzuki sales are estimates while some sales might contain export numbers.