Having Finally Begun Deliveries Of E-Scooter, Ola Electric Runs Into Fresh Issues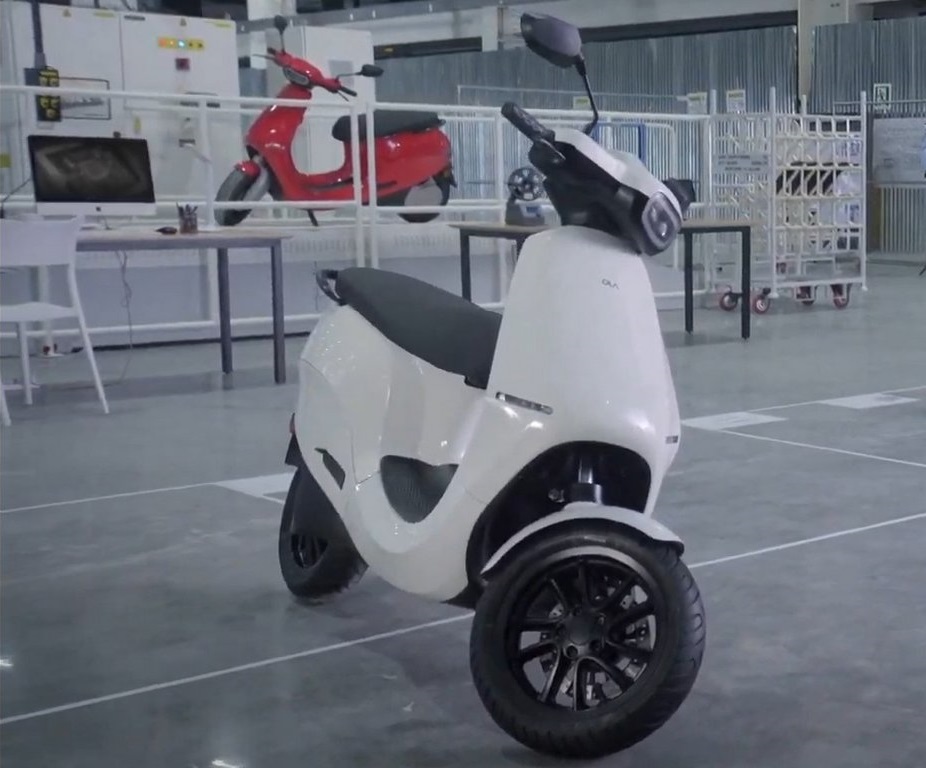 Several owners of the Ola S1 have reported issues online days after taking delivery
It is common for cars and bikes to have issues and Ola Electric's S1 scooter is no exception. However, after much hype, production issues and delayed delivery, the patience of some buyers has wore thin.
Disgruntled owners have taken to social media to vent some steam off of their head and here are a few issues that people have been facing with Ola Electric's first product.
This member of the Twitter community who goes by the name Toadie has on 22nd December 2021 tweeted that his S1 Pro (the current top-spec model Ola sells) that was delivered only the day prior had to be towed away due to issues.
Then, on the same day, the electric scooter was returned to him with a broken registration plate and oil marks on the panels. The company has since offered to replace the broken number plate.
He further reveals that the scooter was driven for 19 km while in the hands of Ola Electric's service team and says no documentation was provided for the work done on the vehicle.
The same day, one Karthik Varma who took delivery of the Ola S1 Pro at Visakhapatnam noted that his scooter had cracks and dents all over the body.
While he was told by the company that his vehicle will get repaired, the owner of the EV says he paid for a new product, not a refurbished one. He also took note of uneven the panel gaps in the vehicle.
Another issue noted by one person named Rahul Prasadh on Twitter states that while he paid Rs. 7471/- for insurance, his policy document shows that the premium paid as Rs. 6695/-. Rahul states that owners do not have the option to take their own policy as of now.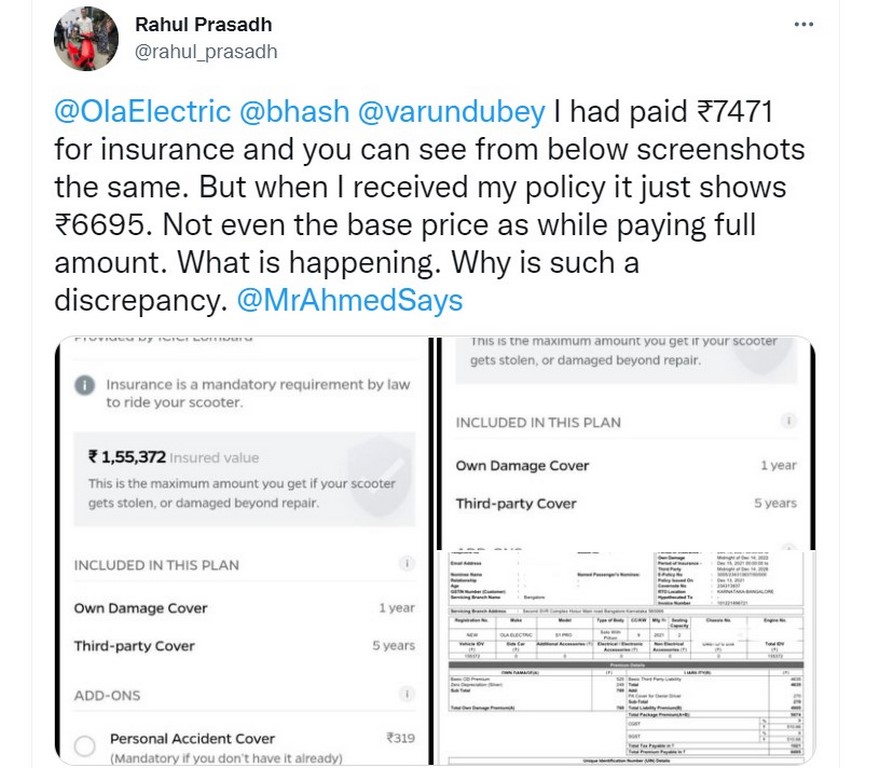 Actual range of the electric scooter is also something that many owners have complained about. S1s that have been delivered reportedly show less range than what was claimed – 121 km on a full charge for the S1 and 181 km for the S1 Pro.
The Ola S1 issues do not end there. Ola Electric does not have any offline sales outlets and the complete process is done online. This also means no pre-delivery inspection can be carried out by buyers of the e-scooter.
Furthermore, many who had reserved the scooter on the day of its launch (15th August, 2021) are yet to get the vehicle delivered to them due to ongoing production issues.
It is well known that after several delays, official deliveries of the Ola S1 and S1 Pro commenced from 15th December 2021 in India.