Ola S1 Pros Now Face Mechanical Failures, Forks Dangerously Give Up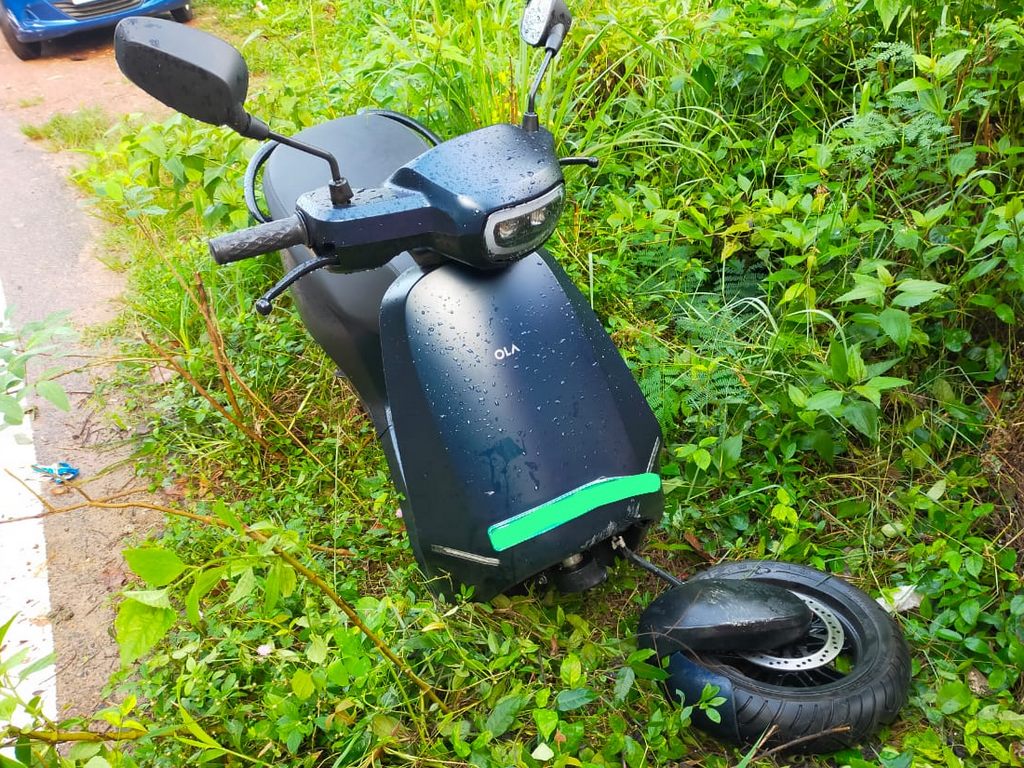 After the fire accident and the instances of sudden range drops, Ola S1 Pro now faces mechanical failures
After an Ola S1 Pro faced a fire accident in March, a lot of users are continuing to share their agony on social media platforms with each having his/her unique problem.
While all these problems were related to sudden drop in range, breakdowns, uncontrolled reversing, and registration issues so far, users have now started facing mechanical failures too that are nothing short of being nearly fatal.
The mechanical failure was first reported by an S1 Pro user on Twitter by the name Sreenadh Menon. After his tweet, many other users who were reluctant to reveal the same issue also started posting what had happened to their scooters.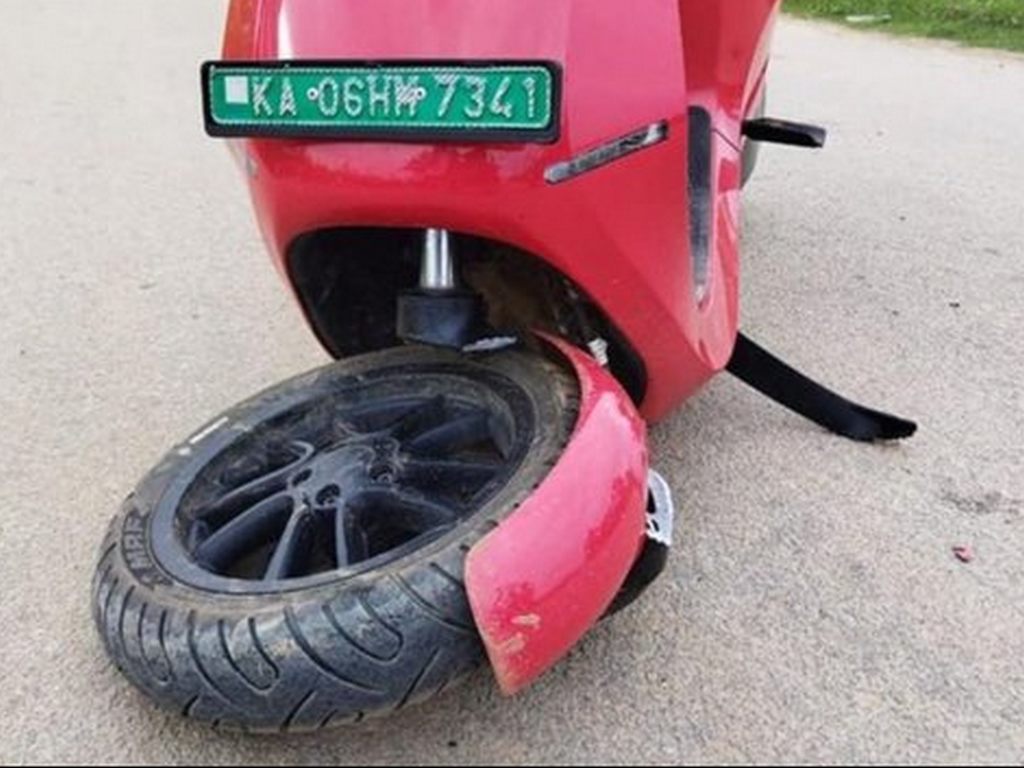 In his tweet, Sreenadh said his S1 Pro's fork broke down on the move when he was riding slowly. Another Twitter user by the name Anand Lavakumar said his S1 Pro's fork collapsed into 2 when he accidentally hit a wall at 25 km/hr during an uphill ride.
He said many of the customers he is in the know have faced the same issue. A user by the name Fasil said his fork broke down when he had just ridden over 3000 km. He claimed that many Ola customers from Kerala Ola Scooter Users' forum have already reported the problem.
Looking at the pictures of the broken fork, it looks the the suspension arm has given up in all the cases. Ola has used a thin forged block metal strip as the suspension arm which not the case with many single-front-fork scooters worldwide.
Most of the single-front-fork scooters and the autorickshaws use forged hollow metal tubes as suspension arms instead of block metal used by Ola as such a setup bears more fatigue stress over time and are quite flexible to varying load as well.
While the posts are on Twitter since yesterday with Ola Electric and Bhavish Aggarwal being tagged, Ola hasn't released any official statement yet.
It must be noted that, just a few days back, a major accident happened when an S1 Pro allegedly accelerated in the reverse all of sudden without notice. The accident happened to the 65-year-old father of a techie, Pallav Maheshwari, based out of Jodhpur.
It has reportedly taken place when the victim was about to park the scooter in the house. It had launched itself in reverse all of the sudden leading to the victim getting severely injured in the head and arm.
In a LinkedIn post, Pallav claimed that his S1 Pro started accelerating in reverse mode with his father's head banging against a wall and 1 of his arms getting fractured. As of date, he claimed, his dad has got 10 stitches on the head and 2 plates inserted on to his broken arm.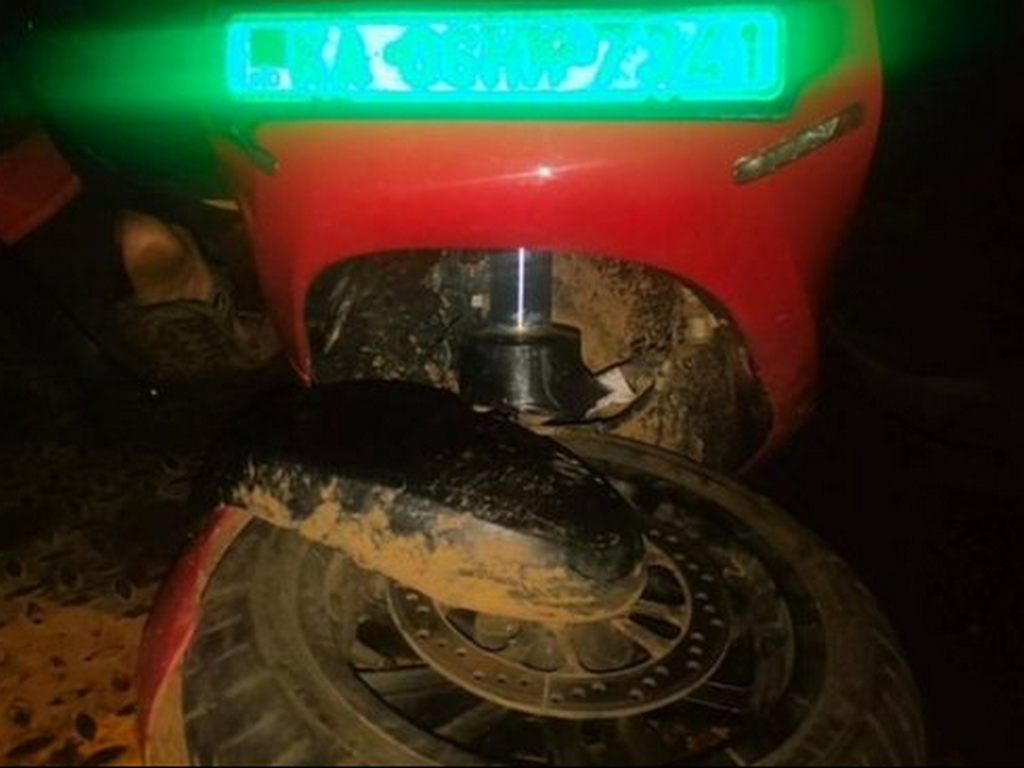 During the start of April, an Ola S1 Pro user in Guwahati landed in a major accident which resulted in his limbs getting broken.
Though the family of the victim claimed that the accident was due to the failure of the scooter's regenerative braking system, Ola refuted it stating that it happened only due to over-speeding and panic-braking as per the collected vehicle sensor data.