Ola Scooter Colours Revealed, Are 10 Shades Enough? [Video]
Customers can choose from any of the 10 colours that Ola will offer for its scooter
Ola Electric has, through a short video, revealed the colours its first scooter will be offered in and there are plentiful trendy shades on offer.
The video shows that the electric scooter will be offered in red, yellow, blue, purple, pink, black, white and grey, while green will also be on offer.
Sharing the video on microblogging site Twitter, Ola CEO Bhavish Aggarwal said, "A revolution in ten colours, just like you asked! What's your colour? I wanna know!"
Earlier, on 24th June, Aggarwal had made a post asking people about the colour they would like to see the Ola scooter painted in.
Then on 19th July he said, "Finalising Colors today. What do you prefer?", to which 43.4 percent respondents opted 'Give me all!!', 41 percent went with Matte (Black, Blue and Grey).
While 9.8 percent respondents preferred Pastel (Red, Yellow and Blue) colours, 5.8 percent wanted Metallic (Silver, Gold and Pink). On the same day, an image of the scooter in white was also released by the Ola chief.
Now, it turns out, there will be as many as 10 Ola Scooter colours on offer for customers to choose from, which could be termed plenty enough.
Set to be launched soon, the scooter will feature LED lighting, a 7-inch digital instrument display with smartphone connectivity and 50 litres of under-seat storage.
It is likely to be powered by a 6 kW (8 HP) electric motor good for 50 Nm of torque. With 3 battery modules, the scooter will have a claimed 240 km range on a single charge.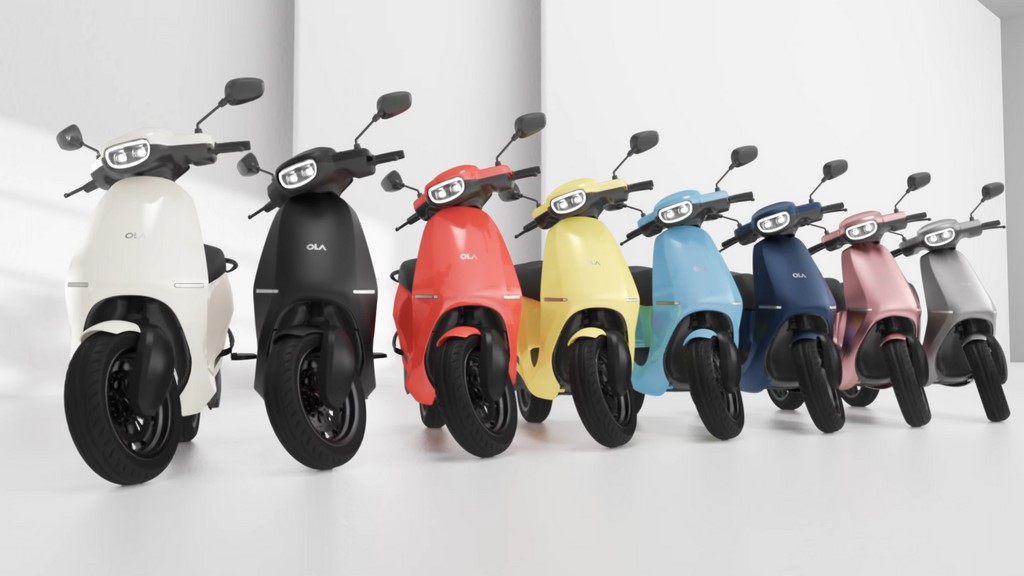 When Aggarwal, on 17th July, asked what range people expect from the Ola Electric scooter, 52.6 percent respondents said they want over 150 km, 17.4 percent said 125 km, 19.3 percent said 100 km and 10.7 percent said 75 km.
However, although such details are known, the actual name of the scooter has been kept under wraps until now. Surely, Ola could not plan on calling it the "Scooter", or could it?