Oshkosh Defense JLTV Is A Beast, To Replace Humvee
Oshkosh Defense JLTV replaces US Army's iconic Hummer in a multi-crore deal.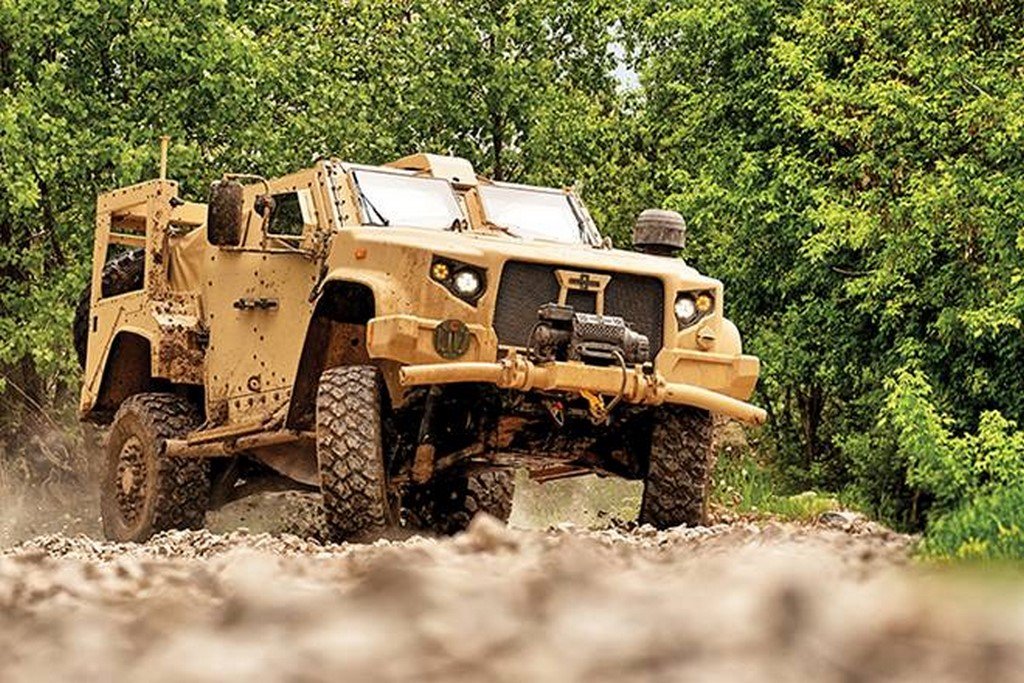 The US Army recently placed an order worth $75 million (around Rs. 531 crores) with the Oshkosh Defense LLC for tactical trucks and trailers. The Oshkosh Defense JLTV (Joint Light Tactical Vehicle) will replace the iconic Hummer in tactical vehicles in the US Army. The US Army has placed an order with the company for 6107 JLTV vehicles and 22,166 kits, with the delivery expected by September 2019.
The vehicle gets thick armour and tiny windows to cope with the firepower that will be aimed at it during military excursions. It has 20-inches of suspension travel and the hull diminishes the blast of mines. It comes powered by a tuned version of General Motors' Duramax 6.6-litre turbodiesel V8. The engine now produces 340 BHP to maximise the reliability of the engine. The Oshkosh JLTV weighs around 9979 kgs when fully loaded and a single unit costs around Rs. 1.78 crores.
The Hummer is being replaced due to the fact that the original armour on the vehicle could not support today's military firepower and that if the armour was updated, it would compromise on the off-road capabilities of the vehicle and will also reduce its payload.
Oshkosh Defense JLTV
– Oshkosh JLTV will very likely serve as a reliable tactical vehicle on the battlefield
– It has 20 inches of suspension travel to make it a commendable off-roader
– The engine fitted in the Oshkosh JLTV now produces 340 BHP, making it more reliable