Pete's Tuned Volkswagen Polo TSI Is A Real Hot Hatch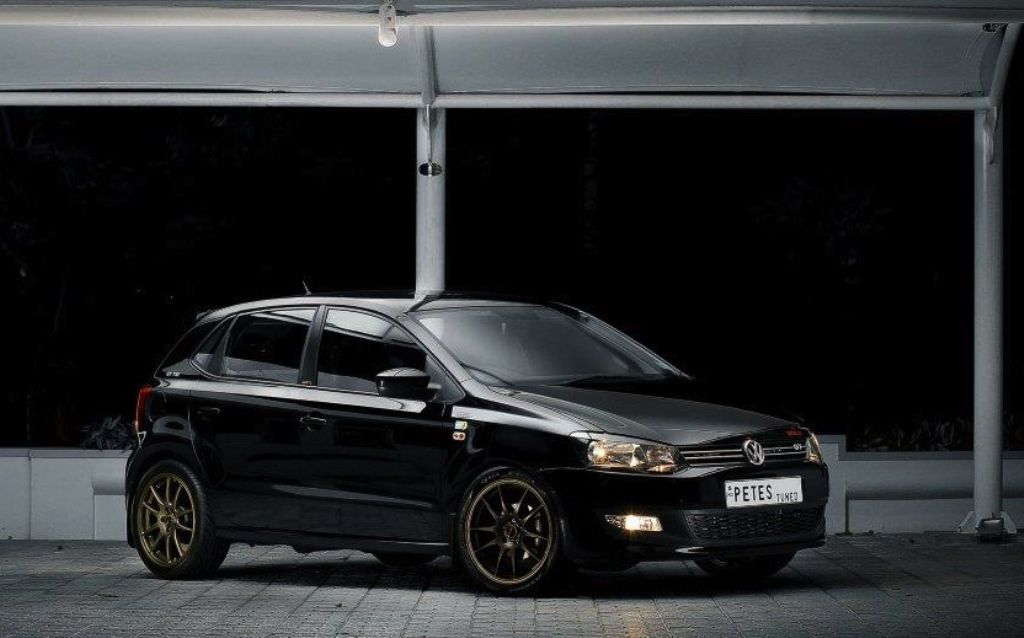 Volkswagen recently launched the sporty version of the Polo, called the Polo GT, powered by a 1.2-litre TSI petrol engine. This turbocharged motor produces 105 PS of power and 175 Nm of torque. The Polo GT TSI offers stonking performance and is a very fun to drive car. Now Pete's Performance has worked their magic on the Polo, bumping power output and boosting the visuals of the car. The result is the Pete's tuned Polo GT, which is every inch a hot hatch and goes like one too.
Pete's Performance has given the Polo GT a remap which bumps power output by a good 20 HP, resulting in the Polo GT TSI producing 125 PS of power and 200 Nm of torque. This remap costs Rs. 32,000/- and the tuner has offered many more upgrades for the German hatchback. The car pictured here also gets Bilstein B14 suspension (price Rs. 1,18,000/-), Tarox front rotors (price Rs. 32,000/-), 17-inch Borbet RS wheels (Rs. 18,000/- per piece), Muth Mirror system (price Rs. 16,800/-) and Short Antenna (price Rs. 2800/-).
So with all the above mentioned changes, the Volkswagen Polo GT TSI is not only faster but looks even better and drives even sharper. The upgraded suspension and wheels improve the already fantastic handling while the new rotors ensure the car stops quickly. With the 7-speed DSG box doing cog swapping duties, the Polo GT is quite hassle free to drive despite the high performance on tap.
With the Pete's remap, the Polo GT TSI produces more power than the Jetta 1.4 TSI, while producing the same 200 Nm of torque. The Jetta TSI is a quick car but the Polo is much lighter, so you can imagine how fast the tuned Polo GT will be. Although official timing is yet to be done, we expect the Pete's tuned Polo GT TSI to do the 0-100 km/hr sprint in less than 9 seconds. Now we await the arrival of the Abarth Punto as we are sure Pete's has bigger plans for the hot Fiat hatchback.