Pete's Unveils Supercharged Audi R8 In India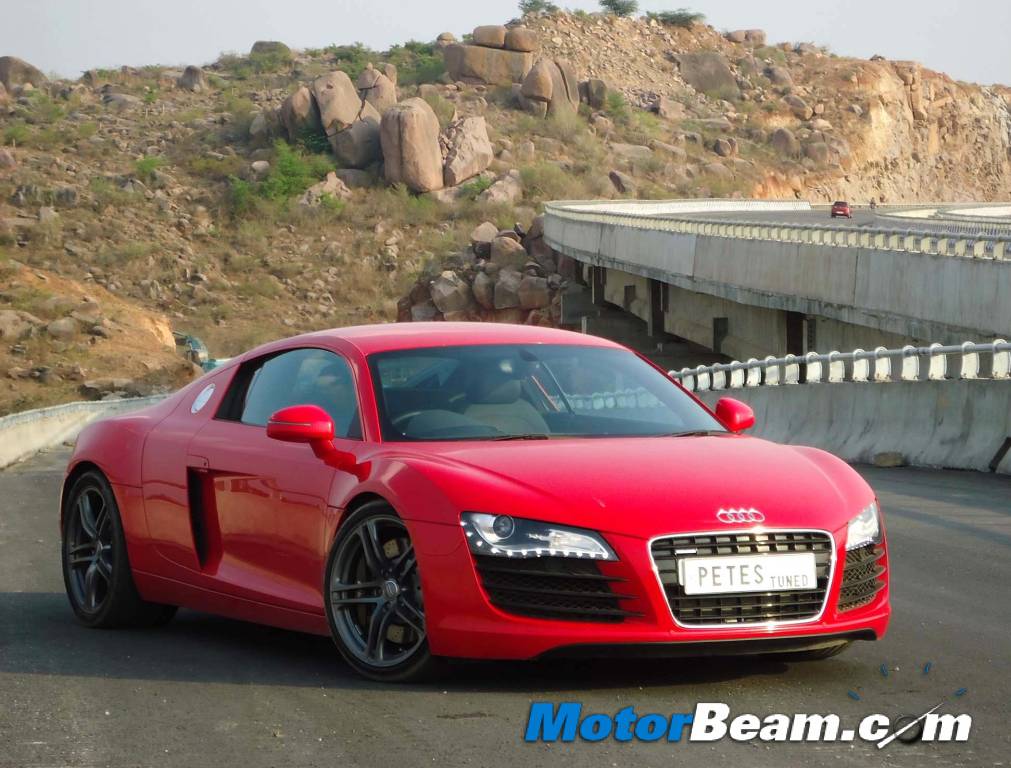 Remember Pete's tuning? We have tested many of their tuning boxes on various diesel cars. The latest being the Fiat Grande Punto 90hp (here). Now the company has supercharged the Audi R8 with VF-Engineering. This has bumped up the power of the stock R8 to 560 bhp from the stock 420 bhp. The entire package cost amounts to Rs. 19.8 lakhs and will require 3 to 4 days to complete.
"The smile on the customers face was all that we were looking for and it was a real broad one." Peter K. Chacko, Managing Director, Pete's Automotive Products said.
With a higher bar set for this project, VF Engineers chose to use the latest supercharger from Eaton Corporation: Twin Vortices Series TVS 1900. It is a 6th generation 4 lobe roots supercharger that supersedes the older 3 lobe MP90 and MP112. With the ability to rev to higher bearing speeds for longer periods, the TVS 1900 unit can be operated at lower speeds than the older unit and still create more boost due to its displacement and higher efficiency. The supercharger is mounted atop the motor and driven off an upgraded Goodyear serpentine belt system and heavy duty active belt tensioner. The stock belt has been upgraded from 5 to 7 ribs. The VF supercharger system remains fully OBD2 compliant and is supported by a 1 year unlimited mileage warranty on the product only.