Scoop – Piaggio Shelves Plans To Launch Fly Scooter In India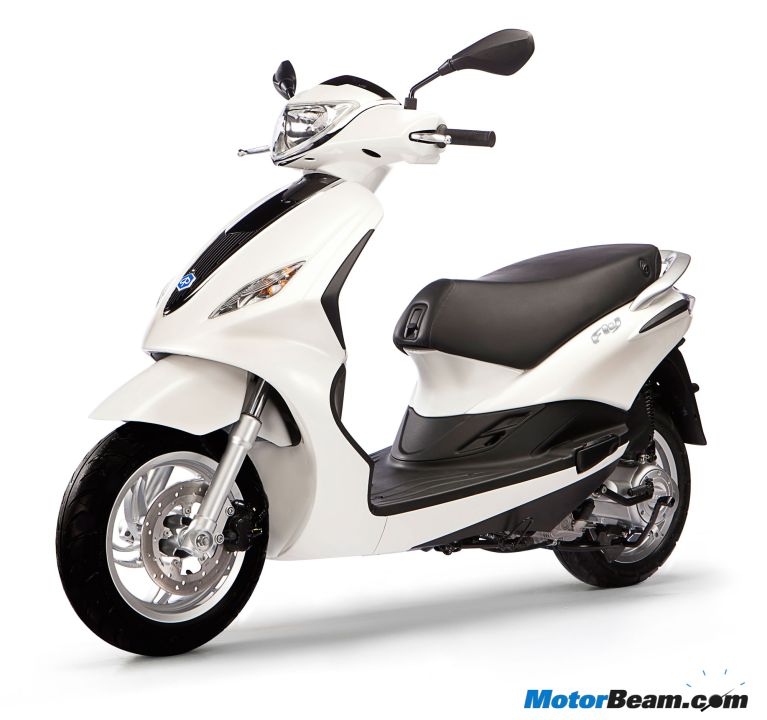 You read it first on MotorBeam. We were the first to inform our readers about Piaggio's plans to launch the Fly Scooter in India. Once again we are the first to inform you that the Italian 2-wheeler company has shelved their plan to launch the Fly scooter in India. It was expected that they will launch the Fly to take advantage of the massive demand of scooters in India. Piaggio had started market research and localisation process for the Fly, but they were finding it quite difficult to price it aggressively. As an expensive scooter has very less chances of being successful in a cost conscious market, Piaggio has completely cancelled their plans to launch the Fly.
Piaggio originally planned to launch the Fly, with the engine from the Vespa LX125. This is a 125cc LEADER (Low Emission Advanced Engine Range) engine with 3-valves producing almost 10 BHP. The Fly though was supposed to get a 2-valve version in an attempt to lower the cost of the scooter. The name 'Fly' is owned by Bajaj in India so Piaggio was going to name it 'Flyer' in India. The Italian 2-wheeler company was struggling to price it at their target price of Rs. 50-55,000/-.
Piaggio already sells the Vespa LX125 in India and it is priced with quite a premium over its competition. But due to the Vespa's huge fan following and its image being of a lifestyle product, it is selling quite well. Recently they reduced costs of the Vespa which has given a further boost to its sales. But this wouldn't have been the case with the Fly scooter as it does not have any special fan following or lifestyle product status in India. So anticipating failure for the Fly, Piaggio has cancelled its launch.
Piaggio does plan to storm the Indian market with other products. The company plans to bring in a 110cc scooter along with more variants of the Vespa. Piaggio is also planning to enter the motorcycle segment and will follow the top-down approach, bringing in a 250cc motorcycle first, followed by more affordable commuter bikes later. The company will further expand dealerships and three new showrooms will be opened in Mumbai by August 2013. Will Piaggio be able to compete with other 2-wheeler biggies is yet to be seen.