Scoop – Piaggio To Launch Typhoon 150 MPFI Scooter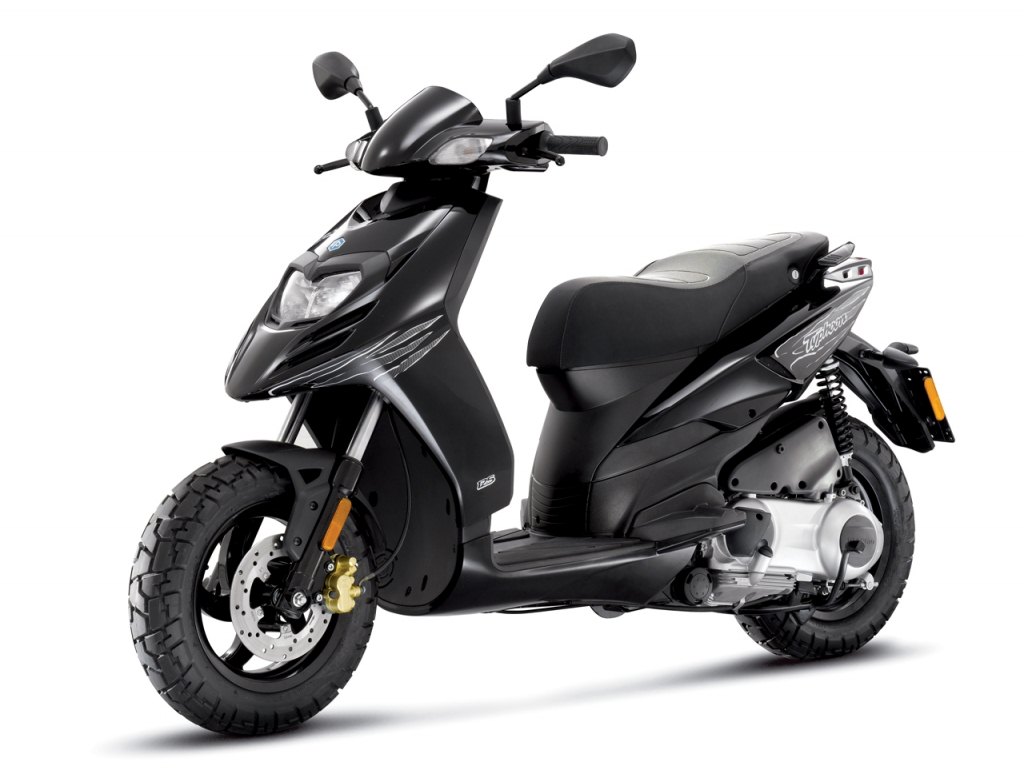 Italian Scooter manufacturer, Piaggio, will bring their very stylish Typhoon scooter in India with a 150cc engine next year, our sources inform us. This engine will be borrowed from the Fly 150 scooter, which would make the Piaggio Typhoon the first MPFI (multi-point fuel-injection) engined scooter in India. Piaggio owns legendary companies like Derby, Aprilia and Moto Guzzi.
The Piaggio Typhoon is a very different looking scooter which has slight amount of off-road usability as well. In other markets worldwide, it is available with a 50cc 2-stroke as well as a 125cc 4-stroke engine. But for India they will bring the brilliant MPFI 150cc engine from the Fly. This is a 4-stroke SOHC engine producing 11.4 HP of power and 11.5 Nm of torque with the usual twist-and-go CVT automatic transmission. This will also make it one of the most powerful scooters available in India.
The Piaggio Typhoon 150 scooter should have a top speed of about 100 km/hr and fuel efficiency of around 30 to 35 km/l. It has 12-inch wheels and fatter tyres at both ends with braking aided by disc brakes at the front. This scooter is very comfortable on normal city roads and has pretty big under seat storage space making it very versatile.
The Piaggio Typhoon is very comfortable for the Indian height and a very sturdy and capable scooter. With this fabulous engine, Piaggio will may start a new trend in powerful big scooters for everyday use, which have a very adventurous and stylish appeal and can be used to have some fun as well. This is not the first time a 150cc scooter is being launched in India. Earlier Honda had launched the Eterno 150, which was a geared scooter. Kinetic also offered the Blaze 165cc scooter a few years ago.