Polaris Celebrates 2 Years In India, Launches RZR XP 900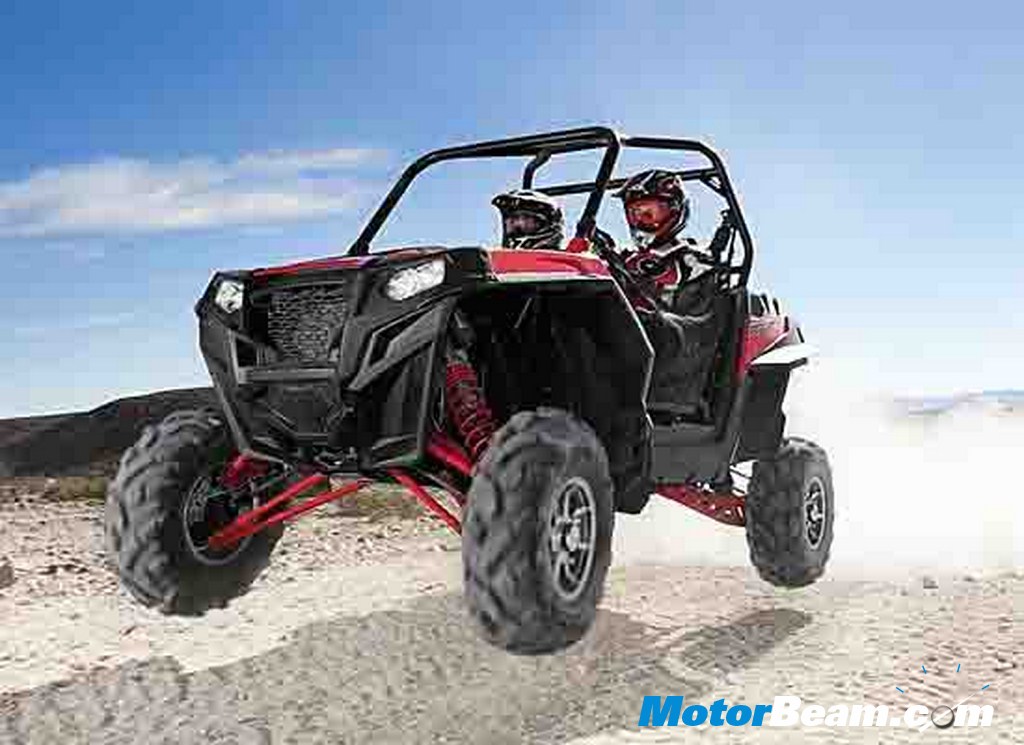 Polaris has completed two years in India and on this special occasion, the American All Terrain Vehicle (ATV) maker has launched the RZR XP 900. Polaris is a well known manufacturer for its expertise in making one of the most capable off road vehicles. The new RZR XP 900 is a range topping heavy duty ATV from the Polaris stable that focuses on extreme performance. The ATV features a 2-cylinder, 875cc, four-stroke engine that produces 88 HP of peak power, mated to an automatic transmission that transfers the power figures to all the four wheels.
The 875cc engine powering the Polaris RZR XP 900 is liquid-cooled with fuel injection and comes with a 8-valve DOHC layout. This specific body type of the ATV is known as side-by-side, which means that the seating layout is for two or more people side by side. The lightweight design of the ATV is equipped with a helical cut final drive with optimised gear geometry to maximise fuel efficiency. This optimised mass design is only offered with the RZR series of ATVs. All the parts of this ATV are placed with an objective to create the lowest centre of gravity.
The Polaris RZR XP 900 is launched in India with a hefty price tag of Rs. 24,50,000/- and is available across all 14 dealerships of Polaris India. The concept of ATVs in India is yet to be adopted and with the heavy price tags of the entire lineup, Polaris is struggling hard to find customers. The American manufacturer has recently launched Polaris experience zones and Polaris Riderz Stop, where they demonstrate off-road capabilities of the ATVs and lure the audience. The company is multiplying its dealerships in India in order to enhance their presence.