Porsche 911 Targa Launched In India, Priced At Rs. 1.56 Crores
The new Porsche 911 Targa pays homage to the original version from 1965 and is being offered with two engine options and All-Wheel Drive as standard.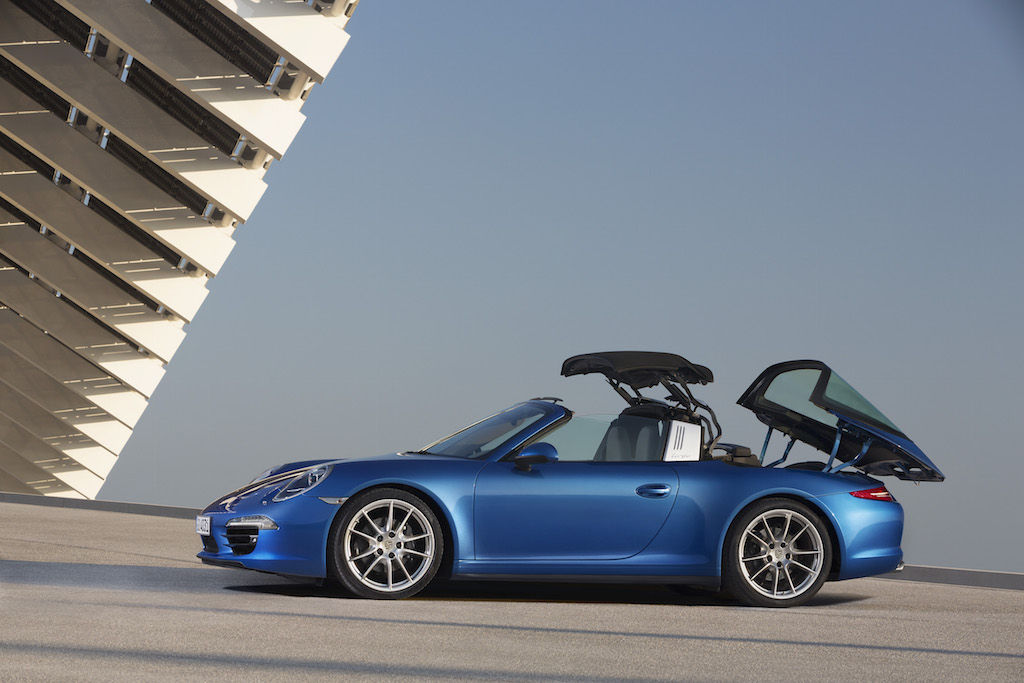 Bringing retro back with a modern touch, Porsche has launched the 911 Targa in India with prices starting at Rs. 1.56 crores (ex-showroom, Maharashtra). An iconic model to join the Stuttgart-based manufacturer's exotic lineup, the Targa 4 and 4S models pay homage to the original sports car from 1965 and is based on the contemporary seventh generation 911 sports car now equipped with the Targa top.
Design – The Porsche 911 Targa signifies the semi-convertible body style with a fixed targa bar and also features state-of-the-art roof technology. The 911 Targa gets a wide bar in place of the B-pillars, a movable roof section above the front seats and most significantly a wraparound rear window minus the C-pillar. However, unlike the original models, the new Targa comes with an electronically operated roof that opens and stows behind the rear seats within 19 seconds.
Engines – The 2015 Porsche 911 Targa is available in two versions namely the 'Targa 4' and 'Targa 4S' and the former is powered by the 3.4-litre flat 6-cylinder engine tuned to produce 350 HP of power and 390 Nm of torque. The top-of-the-line 4S, on the other hand, comes with the 3.8-litre 6-cylinder engine producing 400 HP and 440 Nm of torque. You can also order the 4S with the optional Carrera S Powerkit that boosts output by 30 HP. Both the engines come paired to the 7-speed dual-clutch automatic transmission (PDK) as standard with power being sent to all wheels via the All-Wheel Drive system.
Performance Figures – The 911 Targa 4 does the 0-100 km/hr sprint in just 4.8 seconds (with the Sport Chrono package) and boasts of a top speed of 282 km/hr. The more powerful 4S can do the same distance in 4.4 seconds and has a top speed of 296 km/hr. In terms of technology, the Targa surely packs in quite a lot featuring electrical system recuperation, map-controlled thermal management of the engine coolant and an auto stop/start function that not only offers exceptional high revving performance but also impressive fuel economy.
Beginning the year on a high note, Porsche certainly has brought in a piece of history in a contemporary package to the country. The Targa 4 and 4S models are available across all Porsche Centres in India.
2015 Porsche 911 Targa Price (ex-showroom, Maharashtra) –
* 911 Targa 4 – Rs. 1,56,10,000/-
* 911 Targa 4S – Rs. 1,75,25,000/-