RE60 Continues To Be Tested, Is Bajaj Over Testing It?
The Bajaj RE60 quadricycle was supposed to be launched in October but the launch has been delayed now. Testing culture has started just recently for the company.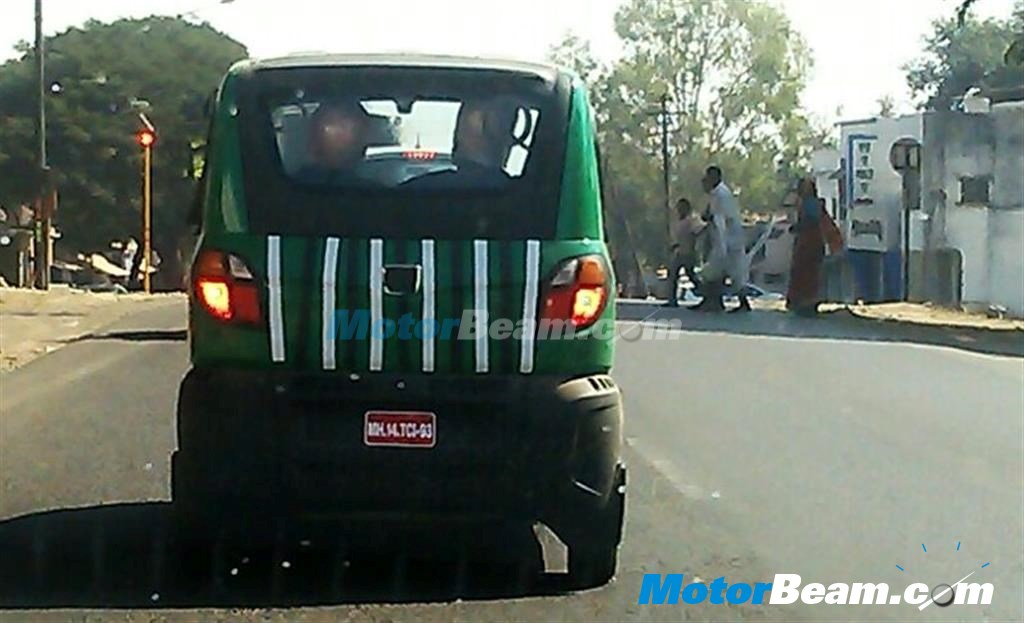 Bajaj had showcased the RE60 at the 2012 Auto Expo for the first time and then the production version of the same was displayed at the 2014 Auto Expo. The vehicle is aimed at the commercial market with a possible replacement for auto rickshaws and the government categorised it as a quadricycle. Bajaj was aiming to launch the RE60 by October 2014 but it seems that the company has delayed the vehicle's launch owing to reasons best known to them. Since a number of RE60 test mules are being spotted nowawdays, it is very much possible that the company wants to test its product extensively before launching it.
The Bajaj RE60 has been spotted once again undergoing testing. These are the production versions of the quadricycle. While one test mule was doing the rounds without any sort of camouflage, the other one (in green) had three dummies inside, apart from the driver. It seems that Bajaj is testing the RE60 with full-sized dummies to check how the vehicle performs under a full load. The company will also be able to check what sort of fuel efficiency would the RE60 generate under a proper load.
The Bajaj RE60 is powered by a 216cc, 4-stroke, single-cylinder, liquid-cooled engine with triple-spark ignition technology that gives out 20 BHP of power and the engine is mated to a 5-speed manual transmission. CO2 emissions are rated at 60 g/km and the vehicle is expected to give out a nice fuel efficiency of 35 km/l. Bajaj will also make available CNG and LPG options with the RE60. It will be launched in early 2015 and will be priced at approximately Rs. 1.95 lakhs (ex-showroom, Delhi).