Red Bull X-Fighters Storm Delhi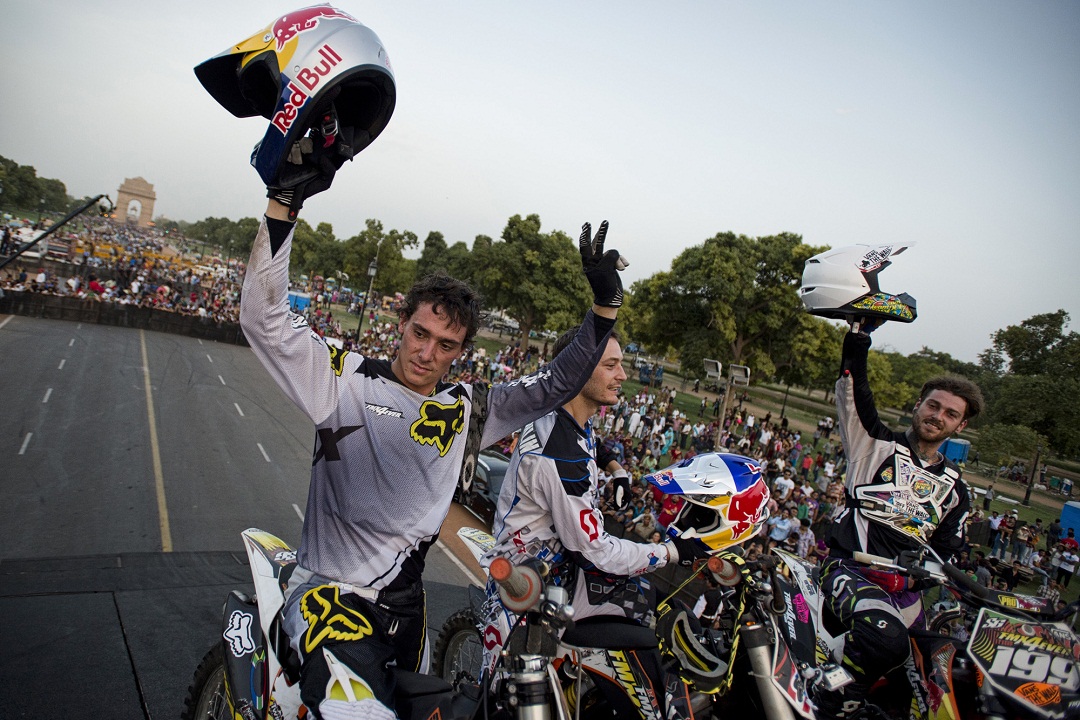 Delhi witnessed some high octane action recently. Viewers were awestruck and mesmerized. No doubt that this will linger in the minds of those who witnessed it live, for quite a while. Still wondering what we are talking about? It is the Red Bull X-Fighters Jams. The crowds cheered as the engines revved and the world's best FMX riders literally flew in air. Now did that push your adrenaline levels higher? Not yet? Then read on.
The event started with an Indian touch and feel. There was a performance by a Bhangra troupe. Also, Punjabi rapper Yo Yo Honey Singh performed. After that the much awaited event started. Smoking wheels, revving engines and cheering crowd filled the space. For those who missed this action can only keep fingers crossed hoping for the event to come back to India in near future.
"We are really overwhelmed by the spectacular crowd turn out and appreciate their love for the thrilling sport. We want to come back and put up an even bigger show on Indian soil again, to create more awareness about Red Bull X-Fighters," Nick de Wit, Red Bull X-Fighters Jams Rider, said
In association with Confederation of Indian Industry (CII), Red Bull X-Fighters Jams was brought to India. It is considered as a build up to the World Series which is the biggest and the most respected Motocross event across the world. The event partners were BMW. BMW supports the sport of Freestyle Motocross across the world of Red Bull. The X-Fighters travel across the world and perform in every continent. This helps them understand the competition better and also helps in expanding their fan base.