Renault Eolab Concept Showcased At Auto Expo 2016 [Live]
Renault, which is one of the premier promoter of environmental-friendly vehicles in the world unveiled its plug-in hybrid Eolab at the Indian Auto Expo 2016.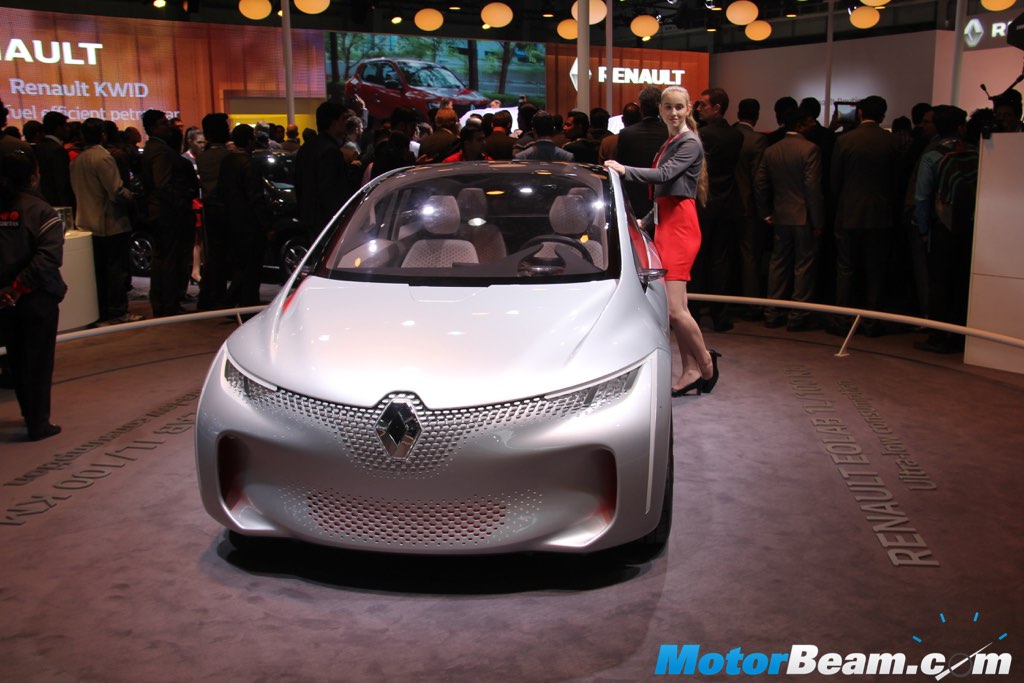 The Renault Eolab is a large hatchback whose stand-out feature is the fuel efficiency of close to 100 km/l. This plug-in hybrid is very light-weight because of the new manufacturing technique and materials used. The multi-material body consists of steel and aluminium composites whereas the roof is made up of magnesium which weighs only 4.5 kilograms. This results in the overall weight staying under 1000 kilograms.
The Eolab runs on a 3-cylinder petrol engine producing 76 PS of power coupled with an electric motor producing 54 PS of power. The transmission is automatic and company claims that the Eolab can run for about 60 kilometers completely on the battery, resulting in zero-emissions. Another special feature of this hybrid is the adjustable ride height which helps to reduce drag. The Eolab also debuts aero wheels, which when in full efficiency mode, close the wheel openings to improve aerodynamics. A concept at the moment, there's no indication when will it go into production.
Renault Eolab Concept
– Powered by a 3-cylinder petrol engine producing 76 PS
– Can run 60 kms on full battery charge
– Also has an electric motor producing 54 PS