Renault Pulse Bookings Now Open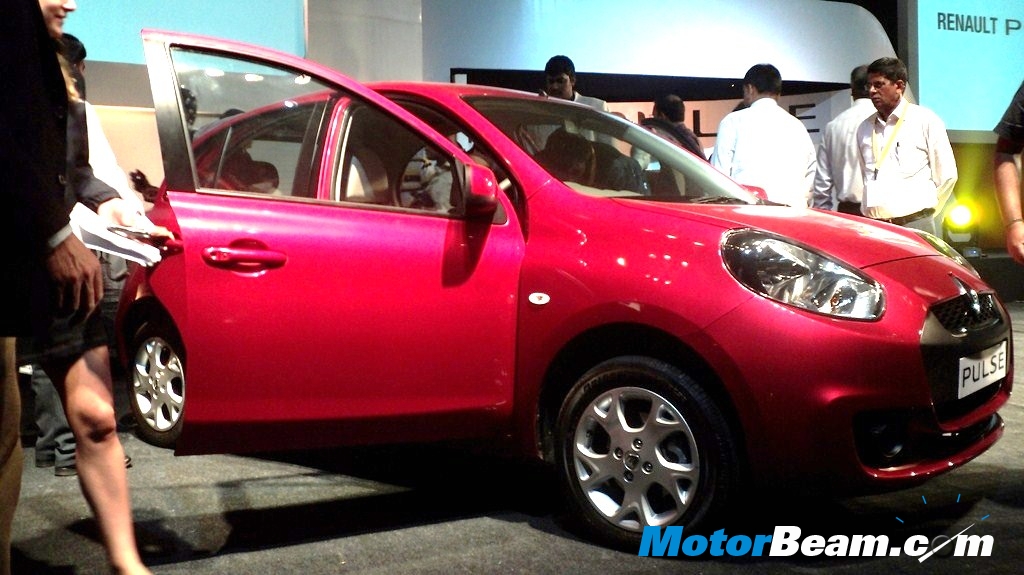 Renault India had showcased its new hatchback called the Pulse recently. The Pulse is nothing but just a re-badged Nissan Micra. There have been some minor changes made to the front and the rear to differentiate it from the Micra. However Renault didn't reveal the price of the model. They also made a statement that they willing be launching the model in India by January, 2012. Now that the year 2012 is coming closer, we believe that Renault is gearing up to launch the model very soon. We are pretty confident about this because they have started bookings for the Pulse. You can pre-book your Pulse for Rs. 30,000/-. This information was relayed to us by a Renault dealer itself.
MotorBeam team member Suraj Desai got further information about a particular Renault dealers's performance. Till date the dealer has managed to sell total of 62 units. Out of 62, 54 are Fluence and remaining are Koleos. If we see further break-up for Fluence, it shows almost 90% of total sale was of Dieselv variant and remaining 10% only is Petrol. The current situation of demand is like Fluence is available off-the-shelf or it takes maximum 8 days for any specific color requirement. Koleos, on the other hand, surprisingly, having waiting period of approx 2 months. The reason is less supply or less numbers being assembled itself in Chennai plant. On quality front no major complaints have been received except 2 customers having problem because of bad quality of fuel and bad driving style. However, both issues have been resolved. While talking about future plan of Renault, total 3 new launches lined up till 2012 Diwali. In January will see launch of Renault Pulse (Re-badged Micra), then in May-June, we will witness Duster and in Diwali we will see a sedan launch. Although the owner (of the dealership) refused to disclose which sedan it will be, but speculated that it may be a Pulse with a boot. Also talking about pricing of Pulse, he said that it will not be low cost car. It will be positioned as premium hatchback alongside Volkswagen Polo, Hyundai i20 and Maruti Suzuki Swift.