Renault To Launch Pulse On 6th January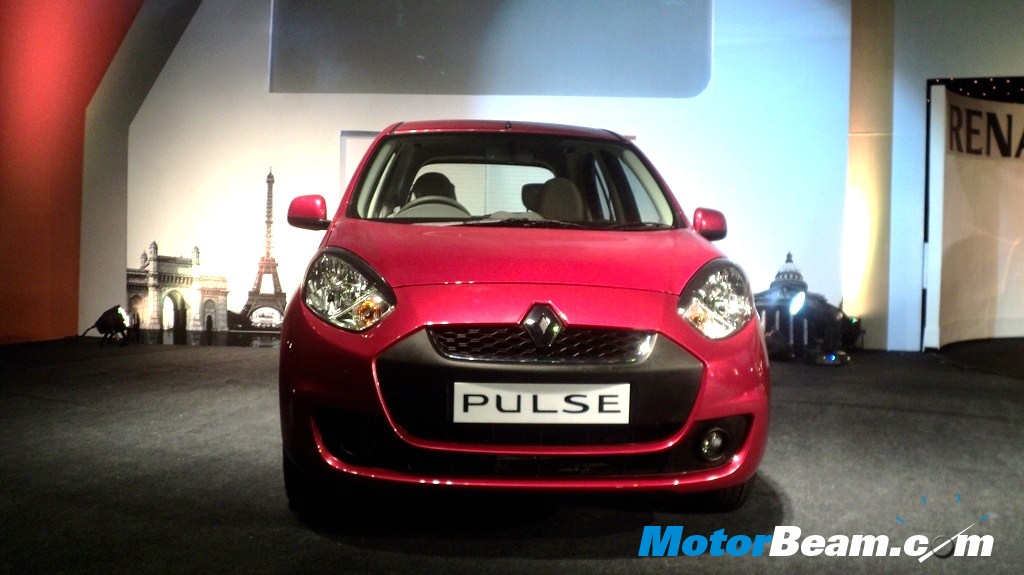 Renault will be entering into the volume segment with the launch of the Pulse hatchback. The French automaker will launch the Renault Pulse on the 6th of January at the 2012 Auto Expo. The Renault Pulse is nothing but a re-badged Micra. Nissan realized that many buyers were put off by the feminine looks of the Micra and thus Renault has tried to make the Pulse look like a male Micra. The sporty front and alloy wheels are the distinctive changes on the Pulse, which will help it differentiate itself from its sibling. However, the overall resemblance to the Micra is very evident and the siblings are not as different as say the Volkswagen Vento – Skoda Rapid.
The Renault Pulse will not only look like the Micra but drive like one too. Underneath the skin lie the same two engines which power the Micra. The 1.2-liter petrol and 1.5-liter diesel engines are decent for the job and are quite frugal. Don't expect tarmac burning performance as the petrol motor produces produces 75 BHP of power ar 6000 RPM and 104 Nm of torque at 4000 RPM. The diesel on the other hand produces a modest 64 BHP of power at 4000 RPM and 160 Nm of torque at 2000 RPM. Looking at how Renault has prices its vehicles in India, we expect the Pulse to be positioned above the Micra. This is certainly not good news as the Micra itself is struggling to sell amidst established rivals like the Maruti Suzuki Swift and the Hyundai i20.
If Renault wanted to position the Pulse as a premium version of the Micra, the company could have easily offered more power. Remember, the 1.5-liter dCi K9K motor's power can be configured upto 110 BHP on step 4. More so, Nissan is a more established brand in India and for Renault to command a premium, the company should offer something more. Renault dealers have already started taking bookings for the Pulse and test drive cars are expected to arrive at showroom early next week. A wide range of accessories will be offered for the Pulse at the dealership level to help customers customize their vehicles as per their liking.