Renault Removes Rear AC Unit From Duster
The Renault Duster is definitely feeling the heat from the recently launched Ford EcoSport. The success of the EcoSport is evident on the declining sales of the Duster and off the shelf delivery, which earlier had a long waiting period. Renault is now inviting people for a test drive. The French carmaker has now omitted the rear AC unit from the range topping Duster RxZ 110 variant in order to boast improved leg room at the rear compared to the EcoSport. Renault India is striving to prove the Duster as a proper 5-seater SUV against the much smaller EcoSport to attract buyers. This new variant is called RxZ Plus.
Renault India does have left over stock of the Duster RxZ 110 (Option Pack) with the rear AC unit which retails at Rs. 15.16 lakhs (on-road, Bangalore). However the same variant of the Duster without the rear AC unit is priced at Rs. 15.10 lakhs. This means that the omission of the rear AC unit in the Duster will benefit the buyers by Rs. 6000/-. It is still unclear if Renault will offer the rear AC unit after the stocks gets cleared. The rear AC unit is one of the unique selling points of the Duster.
Reminding you about the tech specs of the Renault Duster, it is powered by three engine options. The 1.5-litre K9K diesel engine is available in two states of tune – 85 BHP with 200 Nm of torque, mated to 5-speed manual gearbox and 110 BHP with 248 Nm of torque, mated to 6-speed manual gearbox. The 1.6-litre petrol engine produces 100 BHP of power with 145 Nm of torque, coupled with 5-speed manual gearbox, which is made in India mainly for exports. Soon we will see the unveil of the badge engineered Renault Duster – the Nissan Terrano on 20th August.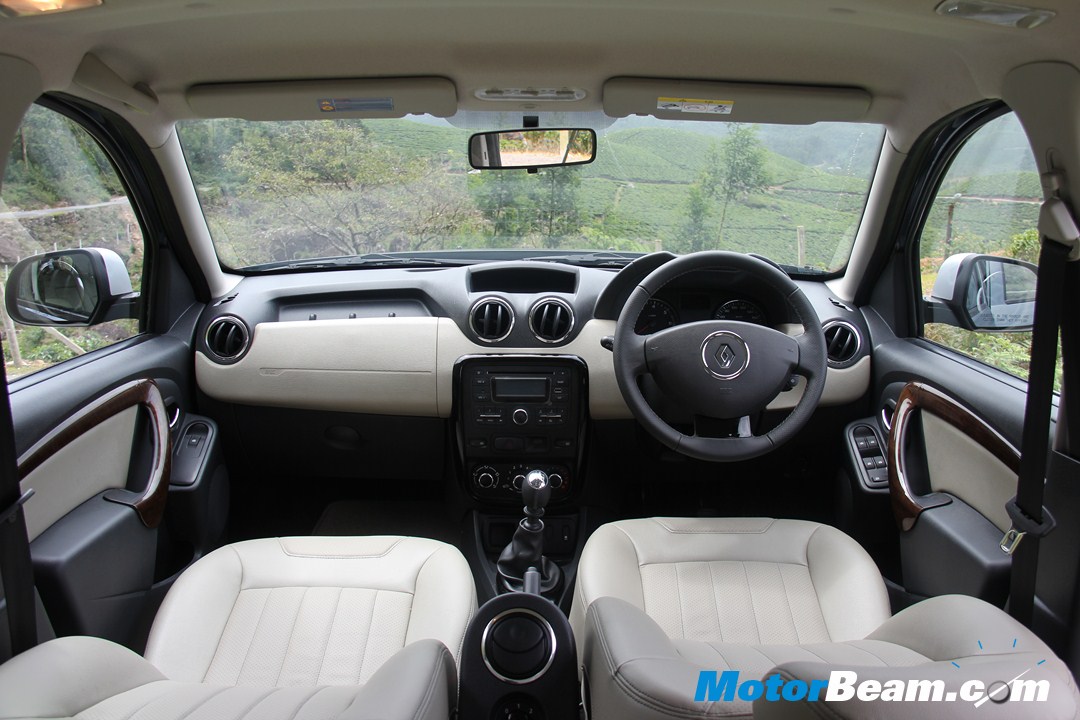 [singlepic id=12833 w=500 h=340 float=center]
Source – Team-BHP