Renault Unveils Pulse – Live From Event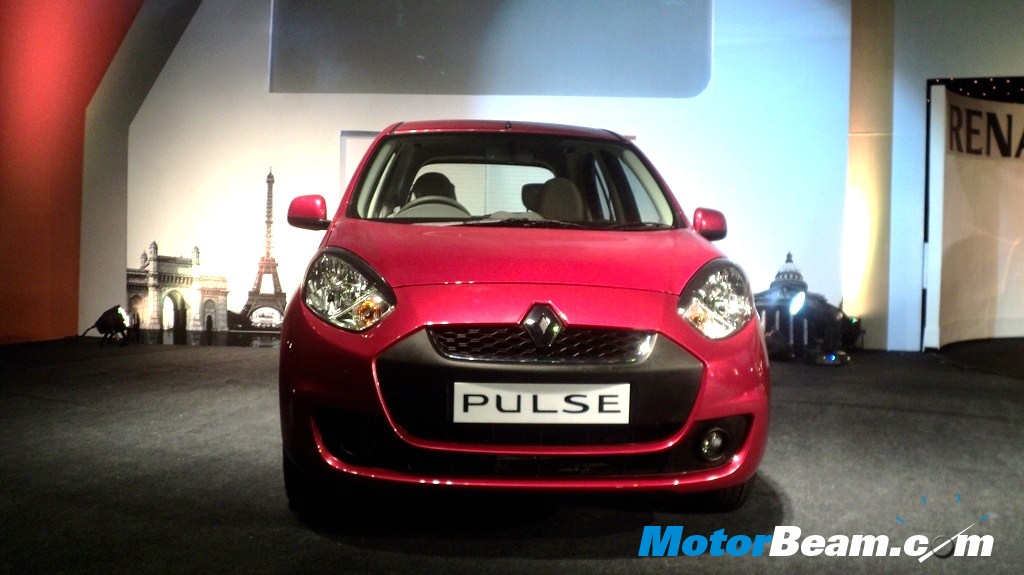 Renault will be unveiling its compact car for India in a few minutes time. We are at the event and will provide you with updates shortly. Senior members from Renault India and Global management team are present. The Renault compact car is known as the Pulse and is based on Nissan's V-Platform. It shares its underpinnings with the Micra and will be manufactured at Renault-Nissan facility at Orgadam, near Chennai. The Renault Pulse will be available with a diesel engine only. It will go on sale early next year and will be exported to other countries as well.
The Renault Pulse is nothing but a re-badge Micra. The Pulse looks exactly like the Micra from every angle except the Renault badges. Even the interiors are the same as the Micra. So much for Renault claiming their compact car was designed at their design house in Mumbai. The car is powered by their "reliable, powerful and efficient" 1.5L dCi engine that does duty on the Nissan Micra. Though Renault has not revealed any official technical specifications of the car, yet it is clear that there has been no modifications made to the engine power output and torque. Renault claims the car is going to return a very good fuel economy of 23 kmpl. Initially the car will be launched in the diesel only with petrol units also having a chance to be utilized depending on the market requirement. Renault will announce the prices at the 2012 Auto Expo and will start sales thereafter.
Our Impressions:
To put things very simple, the Renault Pulse is just a rebadged Nissan Micra. Only the front grille and bumper design have been changed to make it look more sporty. The touch of sportiness is a good modification done to go well along with the Renault design language. There have been no significant changes to the rear apart from the Renault and the PULSE logos. The interiors have been kept entirely the same though. This might be to keep the costs exceptionally down. Hopefully Renault does not make the mistake of pricing the Pulse above the Micra, as the Micra at its current price point does not attract many buyers.