RHC Veleno Mortale Is A Deadly Chopper [IBW Winner]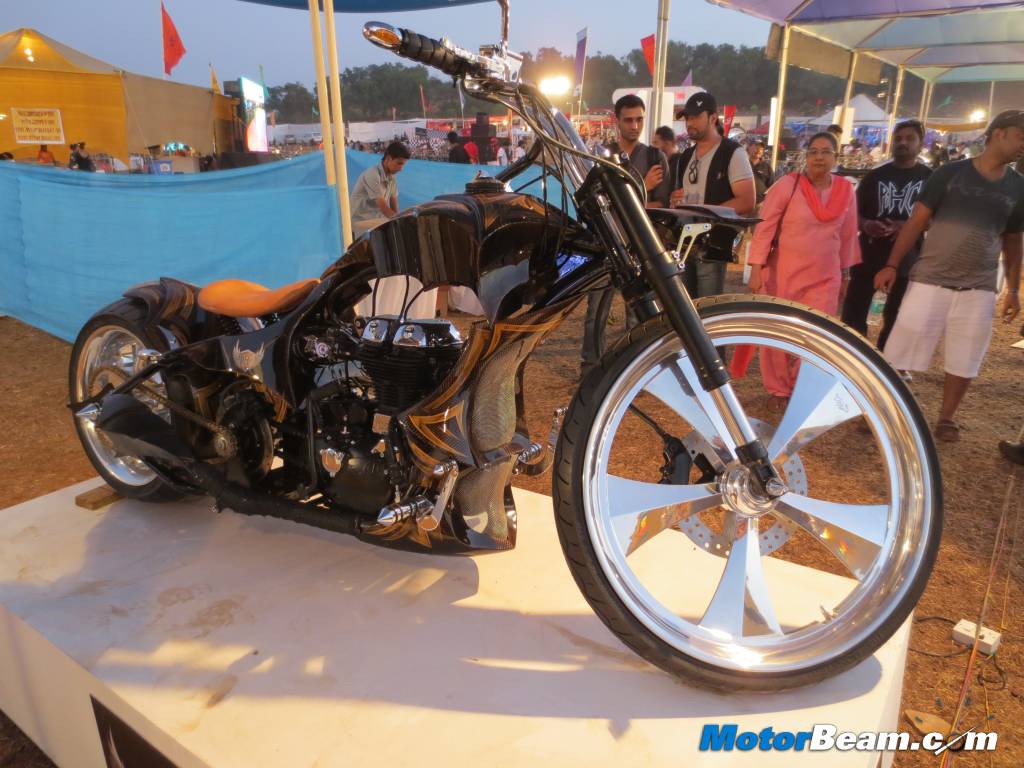 India Bike Week has a Bike Build-Off competition where-in there are two classes – chopper and open. Even before the results were announced, we were quite attracted to the entry by RHC (Reza Hussain Customs). We spoke to the builder on length and he told us a lot about this motorcycle. This is his first chopper and RHC has called its highly modified Classic 500 as the Veleno Mortale which means deadly poison in Italian. The theme of the bike is reptilian.
The RHC Veleno Mortale takes shape with influence from a snake, like the snake motion tank and the snake fins on the handle bar. The bike costs a whooping Rs. 8 lakhs (including the donor bike). It doesn't feature a rear suspension and is a hard tail. To prevent back injury on our terrible roads, RHC has given the bike springs under the seat. The Hyderabad based modifier has used upside-down WP suspension (from the KTM Duke) at the front and a custom made jack shaft for the rear brake. Notice the placement of the rear disc, it's not on the rear wheel but ahead of it.
The Veleno Mortale features a massive 26-inch wheel at the front (mounted on 120/50 tyre) and the world's biggest rear tyre measuring 360 mm in width (360/30/18, imagine the ride quality). The bike uses the same TwinSpark engine found in the Classic 500 but has been tweaked, it features an ECU from RaceDynamics along with a performance filter and exhaust. The brakes and sprocket have been custom made.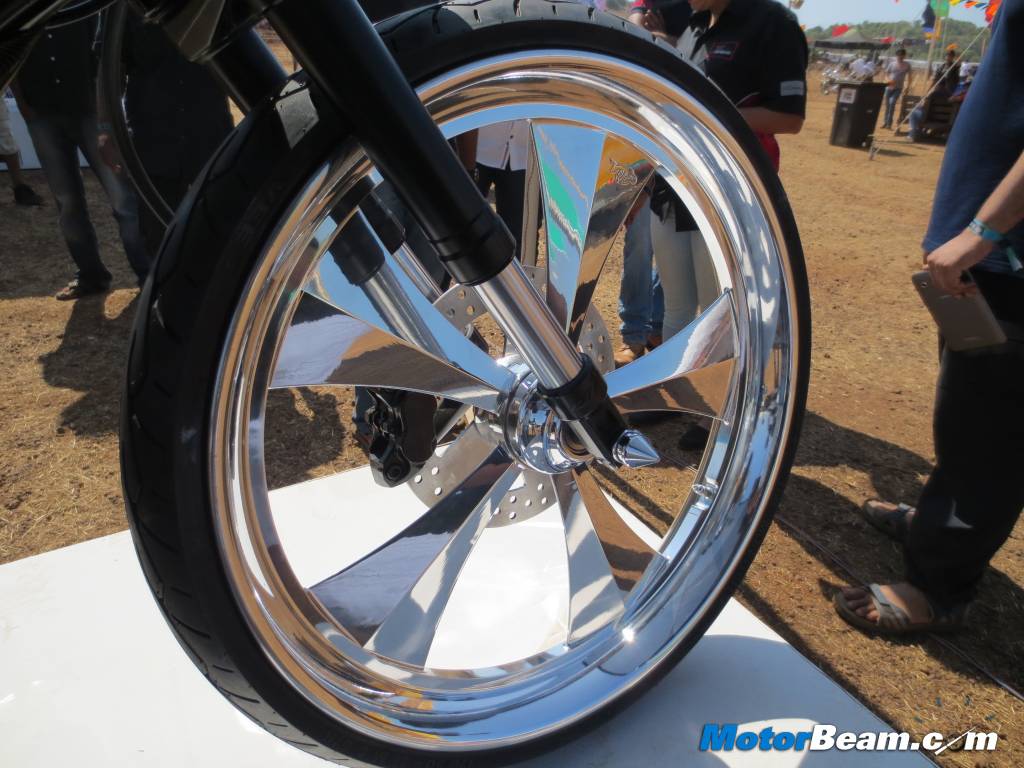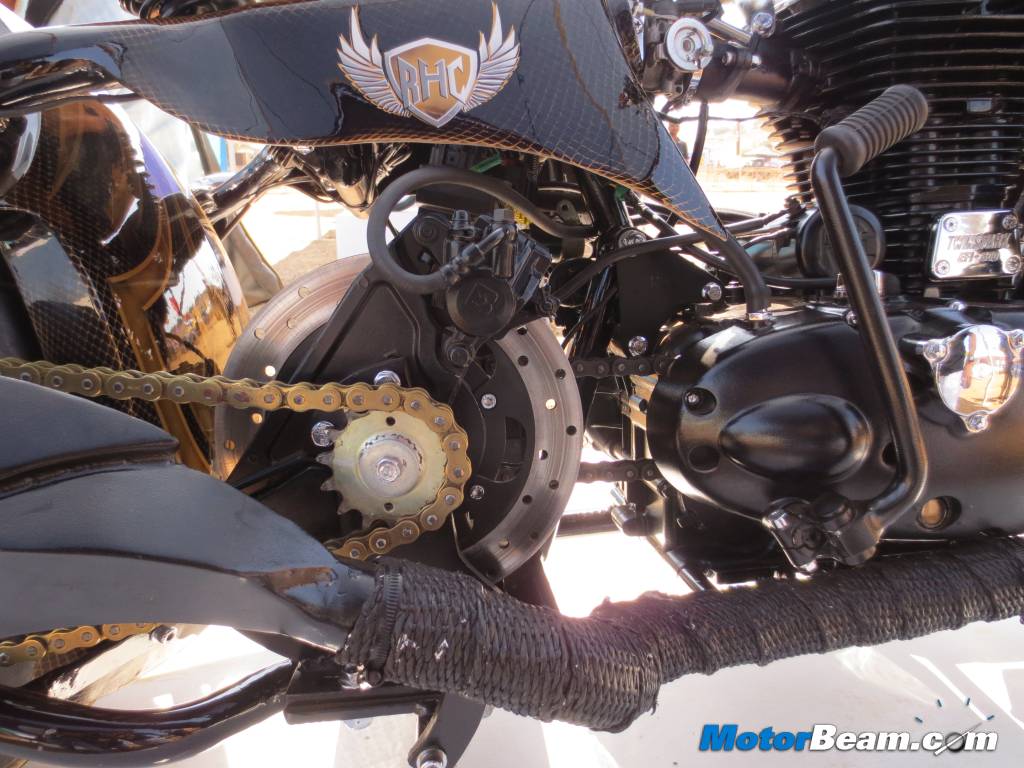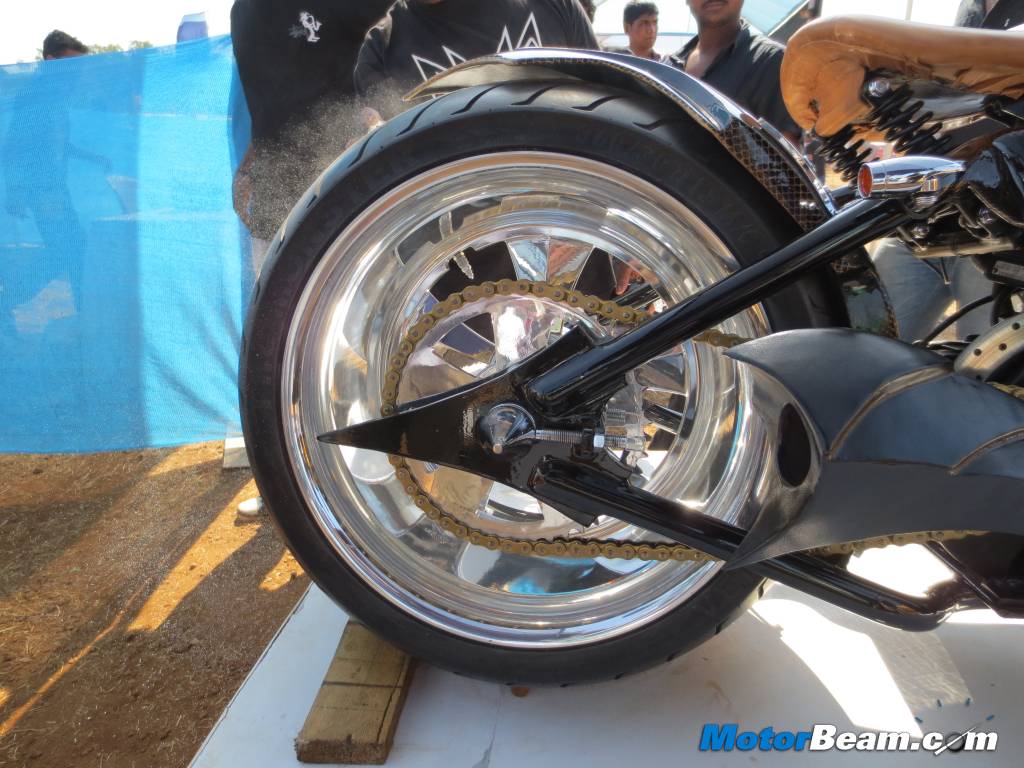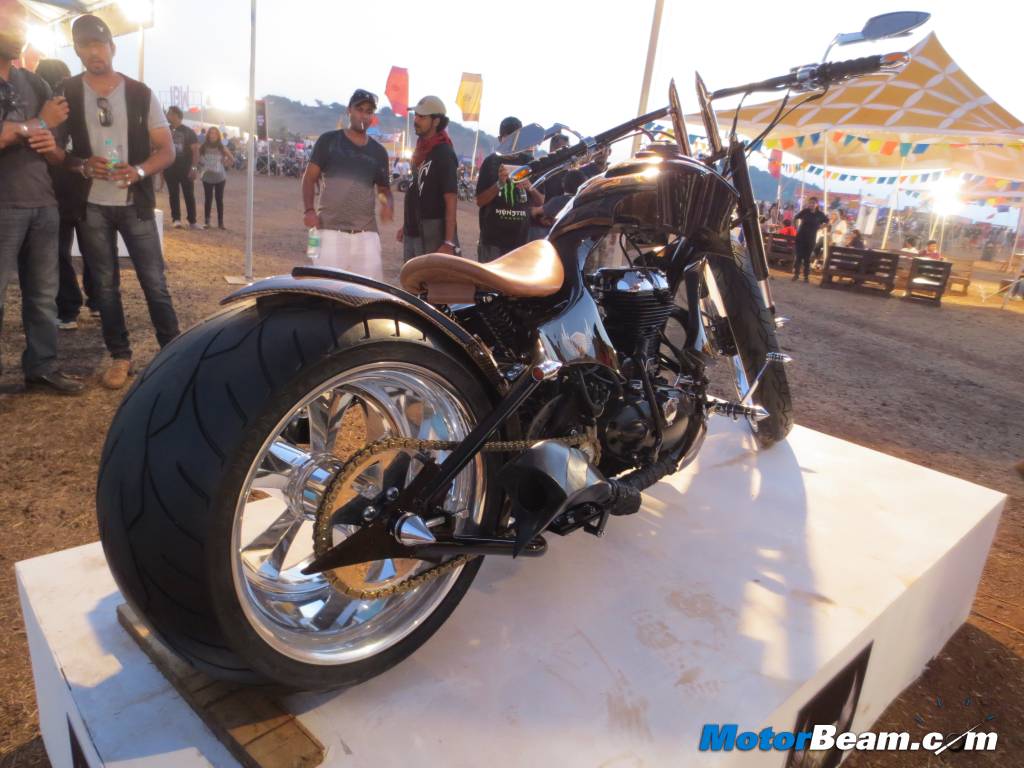 Meanwhile in the open class, Arjun Raina of Moto Exotica took top honours. Here is his bike which is based on the Yamaha RD350.