Royal Enfield Himalayan Accessories Prices Revealed
Royal Enfield has announced the pricing of various accessories and riding gear for interested customers of the Himalayan. These accessories can be bought at Royal Enfield showrooms across the country or through Royal Enfield's official website.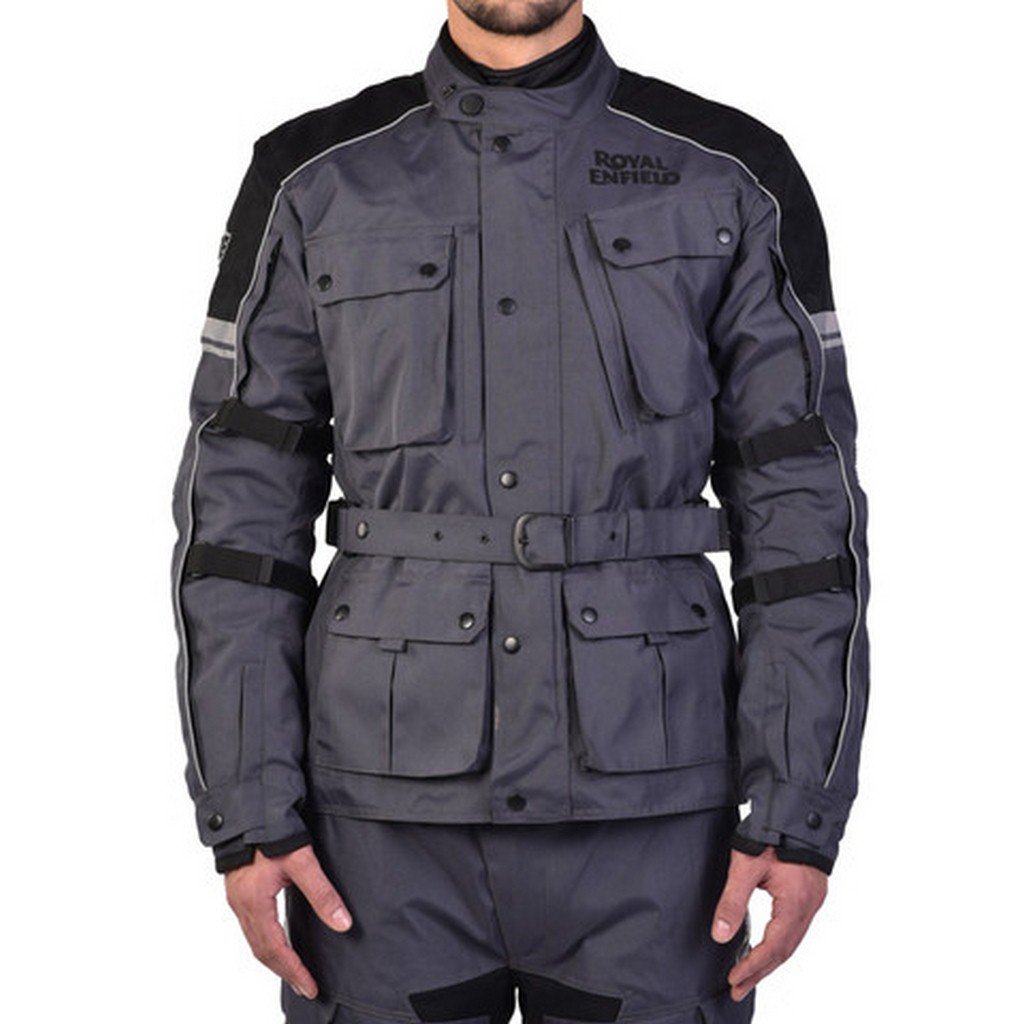 A motorcyclist is known for being a passionate character that harbours unhinged love and pride for his bike. A company like Royal Enfield understands this and it smartly chose to capitalise on this by introducing a long selection of accessories and biking gear to further market itself as a lifestyle brand. Now Royal Enfield has released the price list of a small selection of exclusive Royal Enfield branded accessories for the customers of the Himalayan motorcycle.
Royal Enfield has released the official price list for the available accessories and premium gear for riders. The company is offering two riding jackets, the Kaza Classic adventure touring jacket and Darcha 4 season touring jacket. The Kaza is priced at Rs. 14,000/- while the Darcha 4 will cost you Rs. 21,999/-. Customers can also buy Kaza or Darcha branded pants, for Rs. 11,000/- and Rs. 13,500/- respectively. The Darcha gear is manufactured by Dutch premium riding gear brand Rev'it!, while the Kaza range is an in-house production. Both products feature prominent Royal Enfield branding.
Royal Enfield enthusiasts can also buy Darcha warm weather gloves for Rs. 5499/-. A special Polar Buff is also available for inclined customers. These accessories are displayed and are for sale at Royal Enfield showrooms across the country. Customers can also purchase them online, on Royal Enfield's official website. At the launch, the company had also showcased mountable jerry cans and luggage panniers, whose prices will be announced shortly.
As lifestyle brands go, Royal Enfield has made quite a niche for itself with a rugged macho charm which attracts men and sometimes women of all phases of life. The high quality jackets and gloves from Royal Enfield are surely priced on a higher side, but willing customers are ready to shell out any amount to accentuate their biking character. The Royal Enfield Himalayan is an adventure tourer motorcycle, which is powered by a 411cc single-cylinder 4-stroke engine rated to make 25 BHP of power.
Royal Enfield Himalayan Accessories Prices
– Royal Enfield has released the official price list for accessories and riding gear for the Himalayan
– The company is offering two touring jackets of Kaza make and Darcha make
– Special warm weather gloves and polar buffs are also on sale
– Customers can buy these products from Royal Enfield showrooms and can also purchase them online