Rs. 25 Lakh Discount On Volkswagen Phaeton [Updated]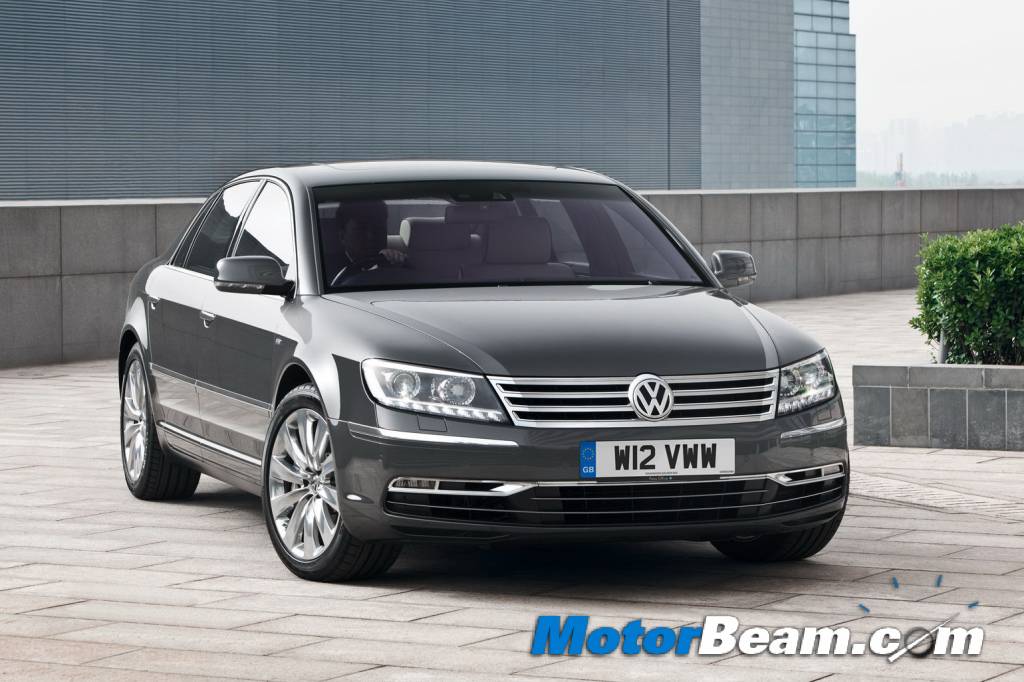 Volkswagen is a strong brand and many consider the people's car maker to be a premium automaker. However when it comes to selling the Phaeton, buyers think otherwise. Volkswagen has manged to sell only 53 units of the Phaeton after 18 months since its launch in India. The top of the line Volkswagen competes with the Mercedes S-Class, BMW 7-Series, Audi A8 and Jaguar XJ. The Volkswagen Phateon is priced at Rs. 88,38,394/- (on-road, Mumbai) and now a cash discount of Rs. 25 lakhs is being offered on the car.
"There is a cash discount of Rs25 lakh on the car but it will take a month for the car to be delivered as it is not readily available in stock," a sales executive at a Volkswagen dealership in Delhi said.
Its not only in India, where the Phaeton is such a flop, even globally the plant which manufacturers the Phaeton runs on one-third its installed capacity of 20,000 units per annum. The Volkswagen Phaeton is powered by a 3.6-liter, V6, petrol motor that produces 280 PS of power at 6250 RPM and 370 Nm of torque at 3500 RPM. The engine is mated to a 6-Speed automatic gear with Tiptronic. We Indians love diesel engines, whether it is on a Rs. 2 lakh Nano or a Rs. 1 crore Mercedes. The lack of diesel option on the Phaeton can be another reason for the poor response the car has received in our country.
Edit – The discount on the Volkswagen Phaeton is to the tune of Rs. 37 lakhs at some dealerships. The discount is being offered to clear stocks to make way for the new Phaeton. All the cars which are lying at the dealership are being offered for the discounted price.
Source – Hindustan Times