Should Daytime Running Lights Be Mandatory On Bikes In India?
Daytime running lights are said to increase safety as they help in improved visibility of other vehicles on the road. In India, many people are unaware about the concept, with many telling you to turn off your headlight in the day.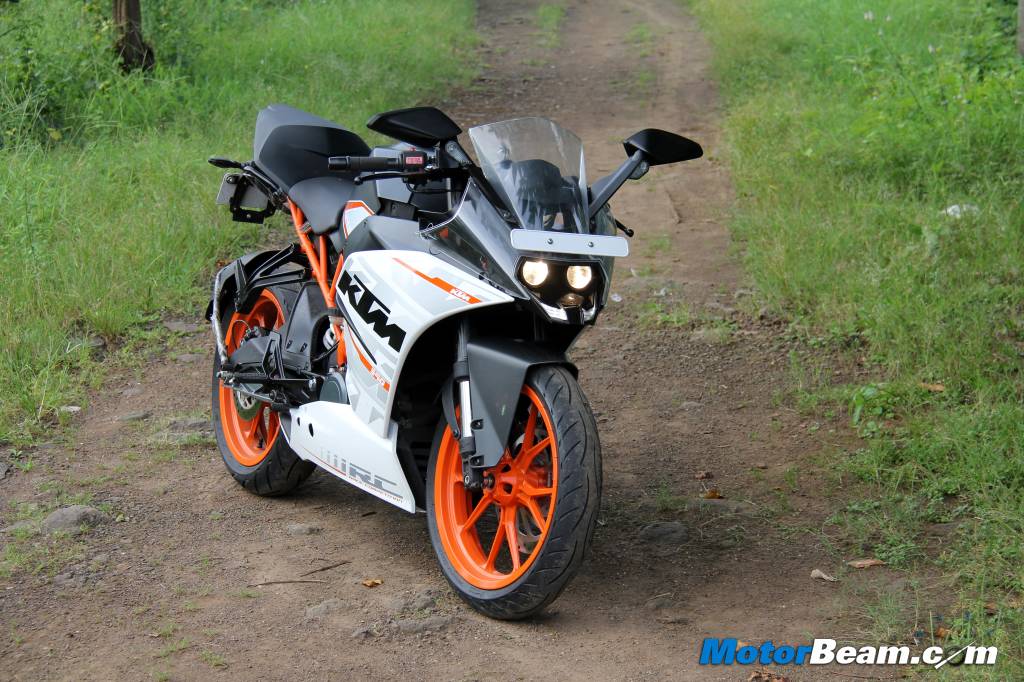 We all know that safety (in cars/bikes) in our country has never been the top priority; obviously for several reasons. It is well known that safety features and price never go hand in hand and that is the foremost reason why plenty of souls are found lingering around the sub-continent region. It's always easy to blame someone for something; isn't it? And that is the reason we blame (more or less) the government and vehicle manufacturers for every flaw. We Indians have money to invest Rs. 80,000/- for a bike but not Rs. 800/- for a helmet; we Indians believe that audio systems in our cars are more important than our lives; and yet we Indians blame the government and vehicle manufacturers for lack of norms and build quality respectively.
Anyhow going ahead; last year the focus for safer vehicles was pertained mostly towards quadra wheel vehicles of which the cynosures were small cars especially the Datsun GO. Post the tremors caused by the reports published by Global NCAP, the government announced major reforms which were well required to make vehicles safer; by kicking off Bharat NCAP that is scheduled to commence its operations from 2017 ; certainly good news for our countrymen.
Now coming to two wheelers, it is said that the Government wants to standardise ABS across all models of motorcycles but the plan to implement hasn't really been chalked out. Considering ABS being an important feature, which includes escalation in cost of the vehicle; the Government should plan to implement the simplest safety feature of all which is "Daytime Running Lights" popularly known as DRLs at the earliest. Organisations like IIHS have stressed about the standardisation of DRLs across various summits but hardly anything has been done in developing countries.
One should understand that every feature in the vehicle is there for a purpose. If you think that DRL is a feature that enhances the aesthetics of the vehicle, then you are absolutely wrong. Yes you read it right. DRL's primary function is not to improve aesthetic sense but to improve safety. There might be a few questions related to DRLs, hence we thought to pen down our views and enlighten you about its importance.
Q: What are daytime running lights, and what safety benefits do they provide?
Daytime running lights (DRLs) are headlights that are lit whenever a vehicle is running. A low-cost method to reduce crashes, they are especially effective in preventing daytime head-on and front-corner collisions by making it easier to see vehicles, particularly as they approach from far away.
Q: How effective are DRLs?
Nearly all published reports indicate DRLs reduce multiple-vehicle daytime crashes. A 1985 Institute study determined that commercial fleet passenger vehicles modified to operate with DRLs were involved in 7 percent fewer daytime multiple-vehicle crashes than similar vehicles without DRLs. Multiple-vehicle daytime crashes account for about half of all police-reported crashes in the United States. A 2002 Institute study reported a 3 percent decline in daytime multiple-vehicle crash risk in nine U.S. states concurrent with the introduction of DRLs. Researchers, using data collected nationwide from 1995 to 2001, concluded that there was a 5 percent decline in daytime, two-vehicle, opposite-direction crashes. However, a 2008 federal study concluded that DRLs reduce crash involvements of pickups, SUVs and vans but have no significant effect on crashes of passenger cars.
Q: Will DRLs shorten headlamp bulb life or lower fuel economy?
Running vehicle lights in the daytime does not significantly shorten bulb life. Systems like those on GM cars that use high beams are designed to operate at half their normal power during daylight hours, thereby conserving energy and reducing the effect on a vehicle's fuel economy. The National Highway Traffic Safety Administration (NHTSA) estimates that only a fraction of a mile per gallon will be lost, depending on the type of system used.
Are motorcycles required to have DRLs?
The law in many countries does not call for motorcycles to have DRLs, but some countries require motorcyclists to ride with their headlights on at all hours. Since 1979, most of the manufacturers in USA have equipped their motorcycles with automatic-on headlamps.
Q: Where in the world can we find DRLs?
Laws in Canada and many European countries require vehicles to operate with lights on during the daytime. Canada requires vehicles made after 1st December 1989, to be equipped with DRLs. The European Union requires DRLs for new cars and small vans under a law that took effect in February 2011. New trucks and buses in the EU must have DRLs starting in August 2012. In USA they are standard on all General Motors, Lexus, Mercedes-Benz, Saab, Subaru, Suzuki, Volkswagen and Volvo models. Other manufacturers also offer daytime running lights on certain models.
Implementing DRLs in vehicles is pretty easy where only the connections in the wiring harness are to be changed. If the government wishes, DRLs across all models for all vehicles can be implemented in a month. We believe that DRLs are much more important in two-wheelers in our country. So what do you think about DRLs? Do you think its high time for the government to implement the simplest safety feature?