Skoda Laura R S Launch On 31st August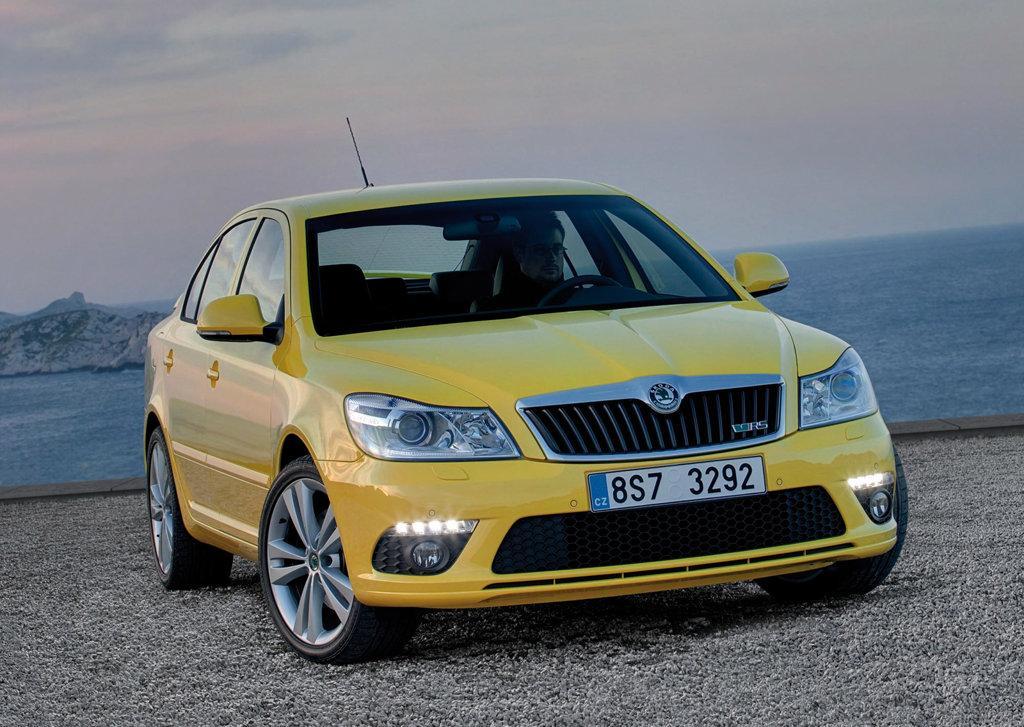 Skoda Auto has officially confirmed the launch of the Laura R S for the 31st of August, 2011. However the Laura RS will not be powered by the 2.0L TSI petrol engine which produces 200PS of power. Instead it will use the same engine as the Laura 1.8 TSI. The Laura R S will thus use the same direct injetion, 16-valve DOHC, turbocharged petrol motor that powers petrol Lauras in India. The 1798cc motor produces 160 bhp of power between 4500–6200 RPM and 250 Nm of torque between 1500–4500 RPM. Mated to a 6-speed manual gearbox, the performance of the  Skoda Laura R S is not going to be any different from the regular petrol Laura.
However the Skoda Laura R S will feature the styling and bits from the R S versions. For starters there is the body kit, day time running lights and big wheels, while the complete black interior features a 3-spoke steering wheel and sports seats. The Laura R S has a stiffer suspension and along with bigger wheels and wider tyres is more sharp handling as well. Prices of the Laura R S will be around Rs. 80,000/- more than the regular Laura. Skoda really won't be selling many units of the Laura R S as it is powered by a petrol engine in these incremental fuel price age. However, the Laura R S will help the company in build a brand before they launch the Rapid sedan later this year.