Skoda Showcases VisionD Concept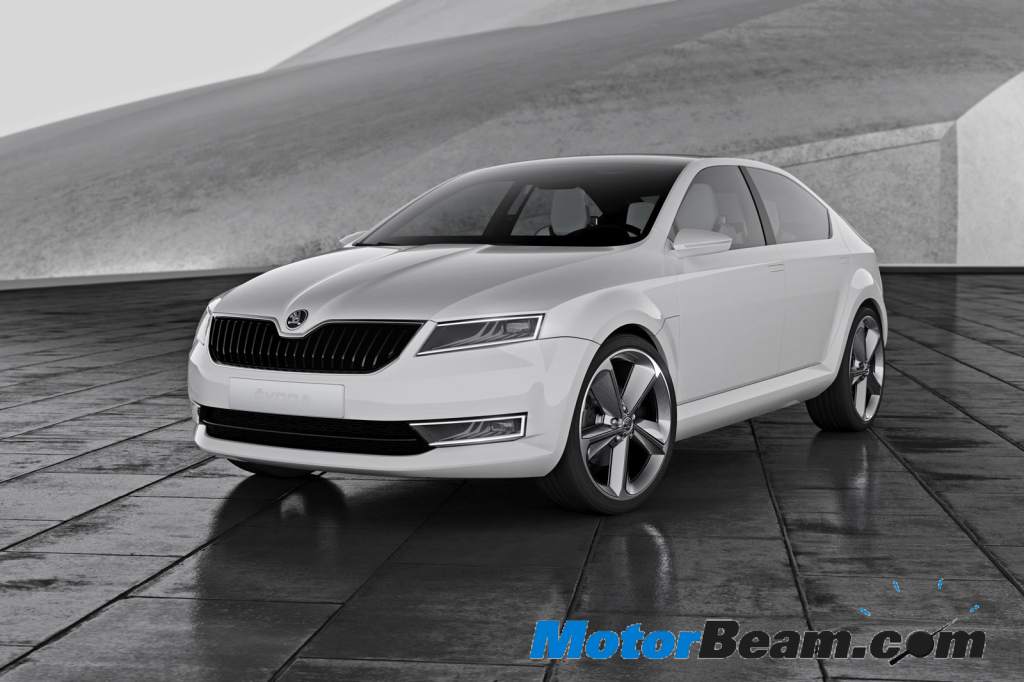 Skoda Auto has unveiled a new design concept VisionD at the 2011 Geneva Motor Show. The company claims that they are offering a glimpse into the future with the VisionD. The economic goals set by the carmaker require a new focus drawing on the inspiration of a tradition stretching back for more than 110 years. The design concept fleshes out the contours of the growth strategy with clearly defined features, maximum care and attention to detail. The VisionD will lend design cues to the next generation Octavia/Laura.
VisionD singles out characteristic design elements of the SKODA brand and guides them towards the future. The long wheelbase and short overhangs are a prerequisite for successful automotive architecture as they both allow for above average interior space and, coupled with the dynamic roof line, lend the car a high degree of visual majesty. The fluent integration of the tailgate underscores the entire car's sophisticated practicality. The high everyday utility value and distinctive interior modular design are traditional brand values which are freshly interpreted in a more modern form here. The radiator grille with its unobtrusively shiny finish symbolizes the brand's aesthetic blueprint, its fine slats resembling taut harp strings.