Skoda Starts Production Of Rapid Sedan [Updated]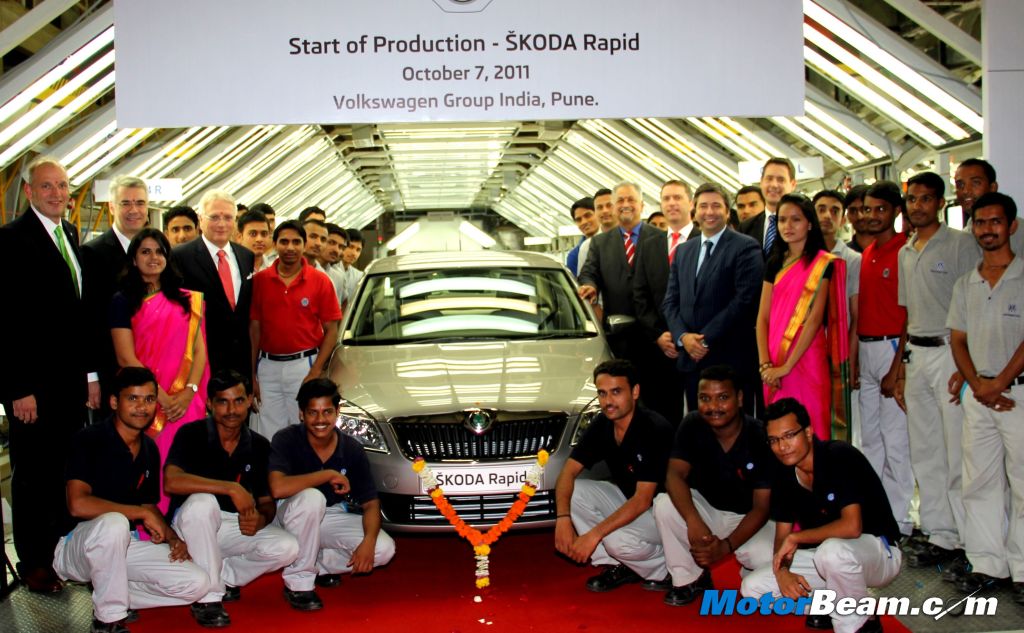 Skoda has commenced production of its upcoming entry level sedan at its plant in Chakan, near Pune. There was some confusion on what will be name of this Volkswagen Vento cousin but with Skoda officially calling it Rapid, the confusion is finally cleared. Furthermore, the picture from the factory, which showcases the commencement of production also gives us a glimpse of the Rapid from the front. This reveals that the Rapid sedan resembles the Fabia from the front to a gear extent and we expect the overall exterior to resemble the Vento at large. The Rapid os te first car from Skoda which has been designed specifically for the India market and will be exclusively manufactured in India.
"Today is the official Start of Production for the Indian variant of our new Rapid compact saloon. Effective immediately, the first unit of the ŠKODA Rapid will be rolling off the line in this plant. The car will be introduced in the market shortly. It is an attractive car with lots of space and room for five persons," Prof. Dr. Winfried Vahland, Chairman of the Board of Management, Skoda Auto, said.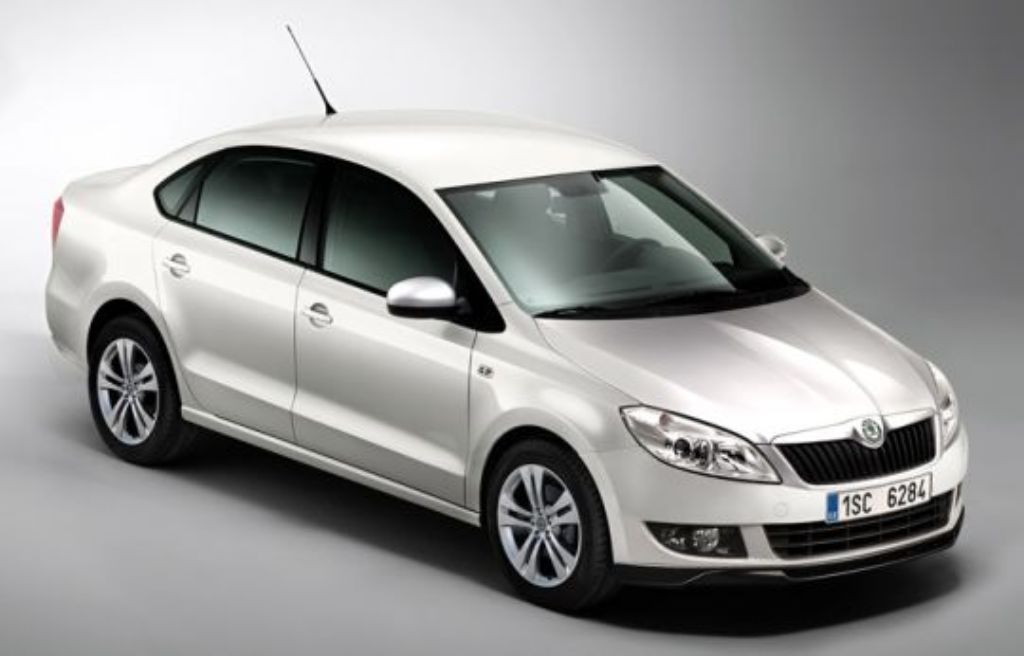 Update – The car has been driven by SVP of NDTV. Here are some live pictures.