Skoda To Redesign Dealerships Globally To Attract Customers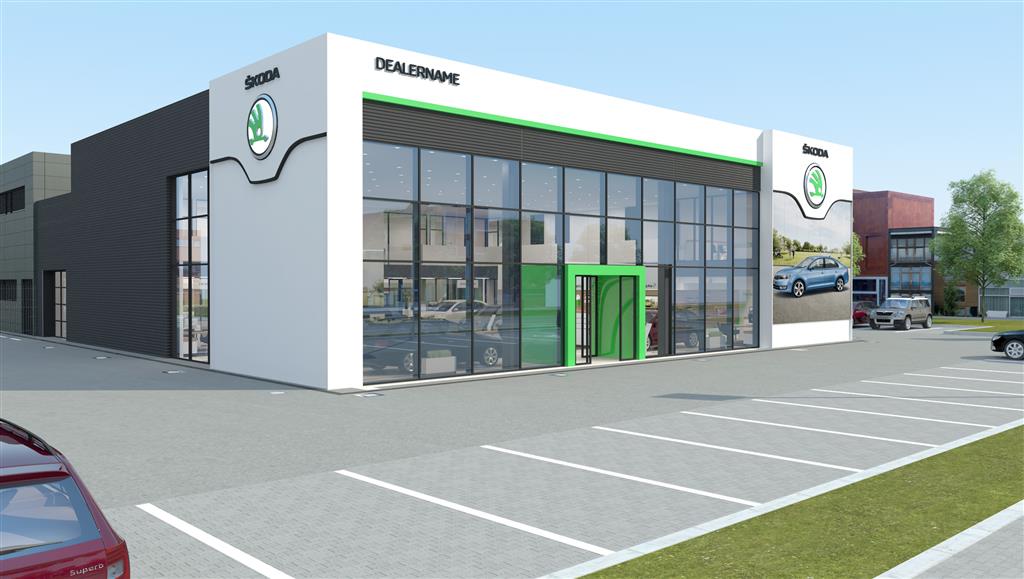 Skoda Auto has officially stated that all of its dealerships throughout the world are going to be redesigned by the year 2018. This is a part of the Skoda Growth Strategy wherein the dealerships will look uniform throughout the world along with an attractive design and proper space to display all their vehicles. Skoda wants to reach out to their current as well as potential customers and hence the dealerships will be designed in such a way that it ensures visibility at both the day and night. The company will also hire smart and young people in their sales teams to cater to customers.
Skoda has refreshed all its vehicles and this is a major part of the 2018 Skoda Growth Strategy. The manufacturer wants to have a fresh and attractive portfolio right from their smallest car, the Citigo to their flagship car Superb. Skoda launched the new Rapid and the new Octavia globally and the new Octavia made its way to India just recently. The Indian version of the Rapid, which was launched by Skoda only sometime back, has also got minor upgrades in the form of projector lights, new steering wheel with the new Skoda logo, etc.
Skoda has already briefed its architects on how the new dealerships should look like. The exteriors will have a green entrance set in front of a glass wall along with an exclusive wall which will have the new Skoda logo mounted on it. Right next to the entrance of the dealership will be a large communications wall. Skoda also wants a white frame running at the top and sides of the dealership building. The dealerships should also sport new pylons with the new Skoda logo, flags and the dealership name.
Now moving to the interiors, the all new Skoda dealerships will have a very customer-oriented approach. Right from the reception area to the adjacent waiting room to the vehicle display area, everything will make sure that the customer has a very good experience at the showroom. There will also be a car configurator where the customer can select a vehicle of his/her choice on an LED screen and add options and accessories as well as select their preferred colours to see how their vehicle will look like. The work-desks of the sales consultants will also be placed close to the vehicles in a colour combination of wood and white.
Skoda has taken into consideration suggestions from over 5000 dealers globally. Few dealerships have already incorporated the new design and the others would follow soon. The company has set a target for the dealerships to get ready by 2015 and this includes the Indian dealerships too. This is a very interesting move by Skoda but they should also focus on improving their after-sales service which is not the best and many complaints posted by their customers can be found on various web portals.