Skoda Working On A 7-Seater Yeti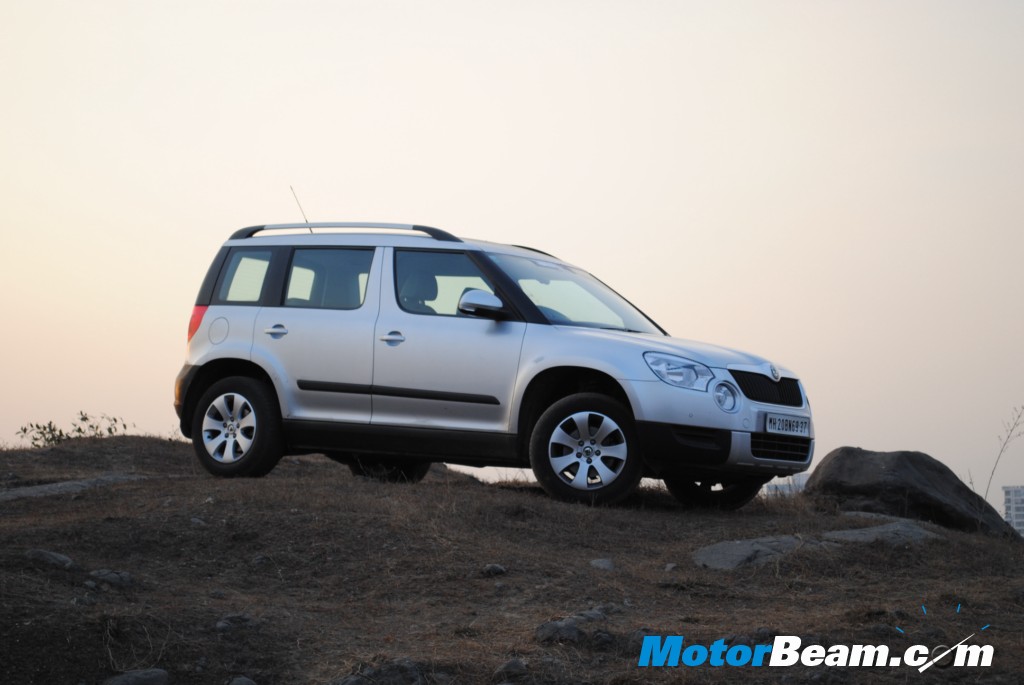 The Skoda Yeti is one fine machine, but not really selling well in India, due to its rather compact dimensions. Furthermore its only a 5-seater, which does not make family car buyers consider it. Indians love 7-seaters, even if the last seat is just for name sake. Case in point is the recently launched Mitsubishi Outlander, which has got two additional jump seats at the rear to make it a 7-seater. Now Skoda is working on a 7-seater version of the Yeti SUV, which could be launched by the end of the year.
The Skoda Yeti is currently sold in 5-seater guise, with a decent boot. Skoda will have to increase the length of the crossover to fit in additional seats on the third row. But don't expect the third row seats to offer good legroom for adults. Instead the last two seats could be jump seats for children. While this might not make the Yeti a people carrier, it will atleast make many consider the Yeti for the additional seats itself. Skoda will certainly charge more for the 7-seater Yeti over the 5-seater one.
What engine the Skoda Yeti 7-seater will use is not confirmed yet, but the current 2.0-litre TDI unit (140 PS, 320 Nm) will almost certainly be on offer. Skoda will offer the 7-seater Yeti in 2-wheel drive trim initially to keep costs down, as most buyers don't feel the need for a 4-wheel drive system in their cars. An automatic DSG equipped gearbox could be offered as well. This will certainly boost the appeal of the Yeti, which is an extremely capable vehicle, but does not have the commanding position that SUV buyers look for.